As you may already know, I love kale. If it were possible to include it with every meal, I would. Kale's hearty leaves are great in smoothies, as well as sauteed, baked and raw. This simple salad recipe is a staple in my diet, and with added avocado, parmesan cheese and crunchy walnuts, it's full of great flavor and texture.
To keep things light and carb-free, I generally forgo croutons and top my salads with baked chickpeas. They are crunchy, salty and truly addictive. This recipe makes a large batch, so you'll have extra to snack on throughout the day. And believe me, you will be glad you made extra because they are incredibly delicious!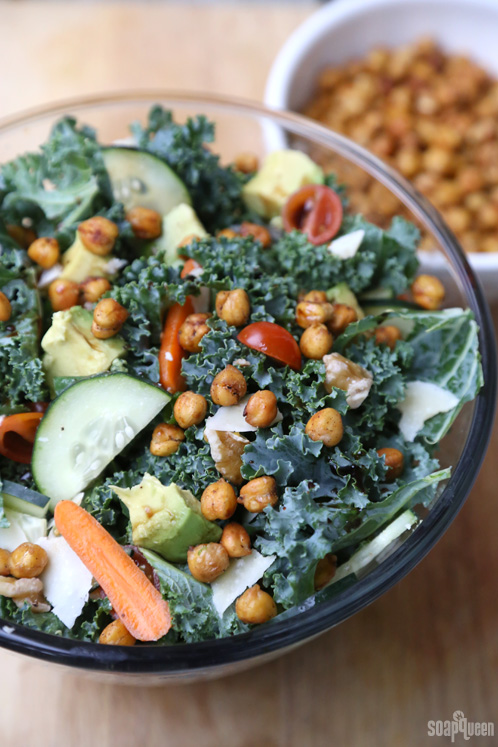 What You'll Need:
Half a cucumber
Half an avocado
Shredded baby carrots
6 – 10 cherry tomatoes
Handful of walnuts
Sliced green onions
Parmesan cheese
1 small bundle of kale
Juice from half a lemon
Balsamic vinegar
Two 15 oz. cans chickpeas seasoned with paprika, garlic powder, salt & pepper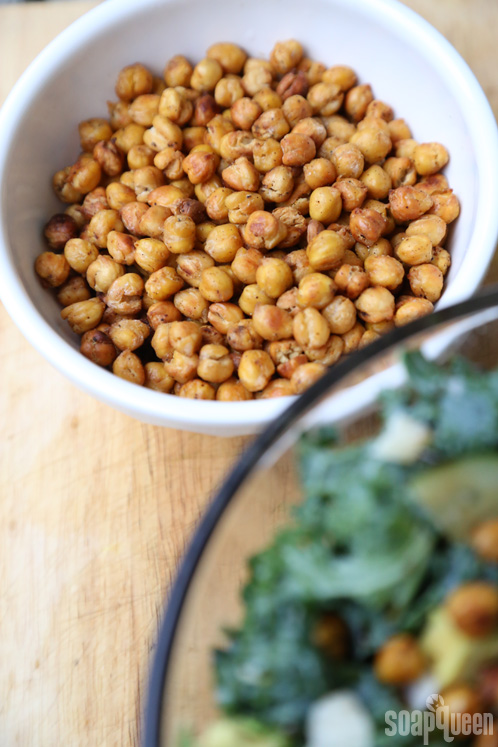 ONE: The prep work is the most time consuming part of this quick salad. Rinse all the chickpeas under cold water and chop all your vegetables. Remove any skin from the chickpeas that has begun to fall off.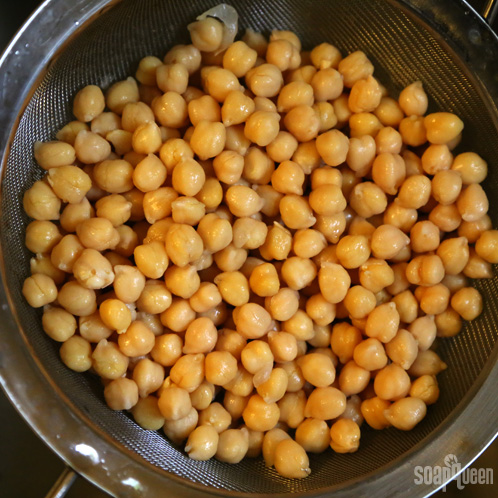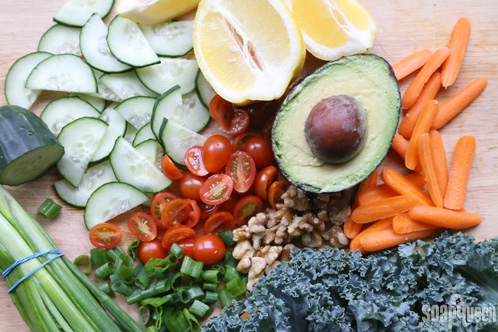 TWO: In a bowl, combine the chickpeas with 2 tablespoons olive oil. Season to taste with garlic powder, paprika, salt and pepper.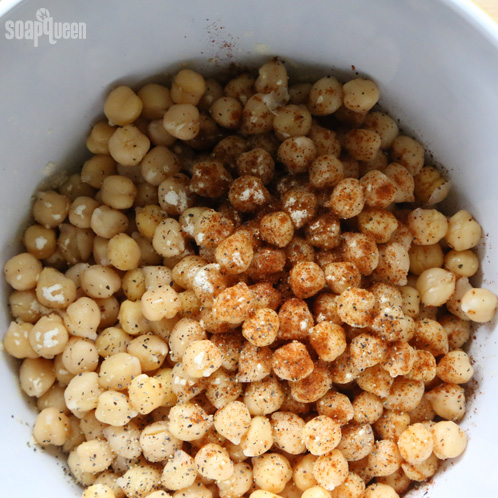 THREE: Transfer the chickpeas to a baking sheet. Bake in the oven for 30 – 40 minutes on 400 degrees F until they are light brown and crispy. Taste, and add more seasoning if necessary.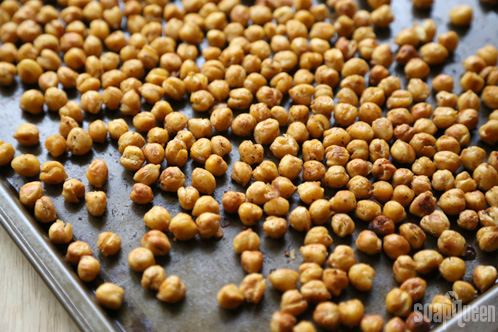 FOUR: Combine the chopped vegetables, walnuts, and parmesan cheese with kale. Drizzle balsamic vinegar and lemon juice on top and garnish with baked chickpeas. Enjoy!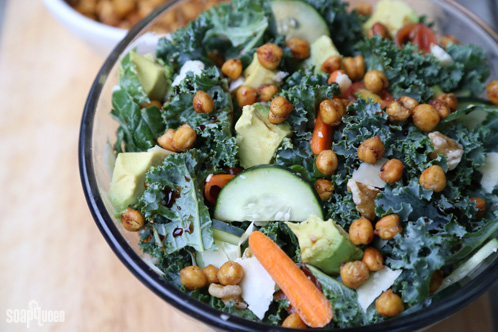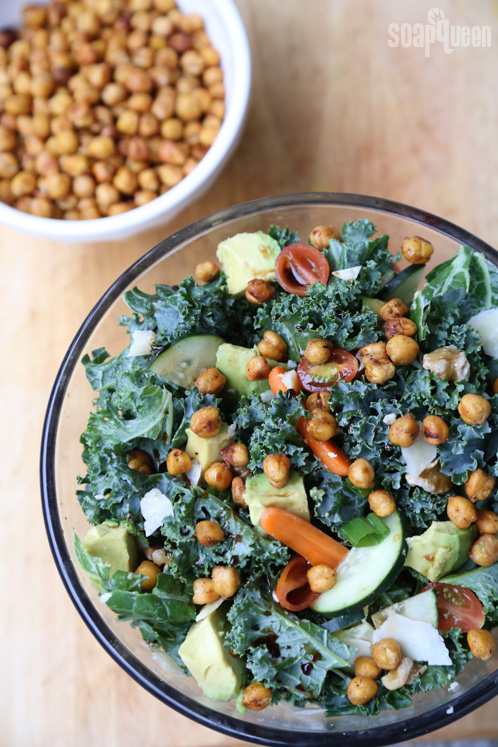 Do you have a favorite salad recipe? I'm always looking for ideas, and I'd love to hear them!