It's that time again; we are looking for eight new panelists for the Spring 2015 S.O.A.P. Panel! The S.O.A.P. Panel involves testing eight mystery fragrances in soapy projects. Throughout the testing process, keep us updated via Twitter, Instagram, Facebook or your own personal blog. The testing notes and opinions are then used to help us decide which new fragrances to add to the spring 2015 line. Sound fun? Scroll to read more, and see the four new fragrances chosen from Winter 2014 S.O.A.P. Panel!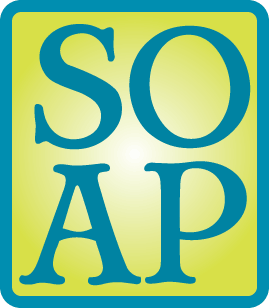 Each member of the panel will receive eight bottles of approximately 1 oz. of fragrance oil. These fragrances can be tested in cold process, melt and pour, lotions or other bath and body products. To keep opinions unbiased, the fragrances will not have names, but instead will be labeled with a number. Not knowing the name is part of the fun!
After testing, each S.O.A.P. Panel member fills out a survey about the fragrances. The survey includes questions such as, "What would you name this fragrance?" and "Which fragrance was your favorite, and least favorite? Why?" Information posted to social media outlets are also taken into consideration when reviewing the feedback about each mystery fragrance. We love hearing your honest opinions regarding the fragrances, so an ideal member of the panel won't hold their feelings back.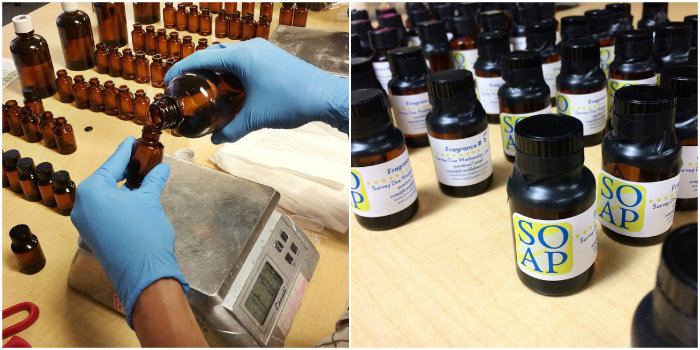 Below are some of the fun social media updates made by the Winter 2015 S.O.A.P. Panel. It's so fun to watch the videos and read the blog posts about each mystery fragrance. Nicole from Stargazer Soaps made an awesome video which demonstrates the testing process for each scent. The video also shows Nicole cutting into the soap and sharing her opinion for each scent. I love that Nicole gave away the sample soaps in a contest via her Facebook page.
Heather from Fatty's Soap Co. created great blog posts for the first four scents she tested…just take a look at her beautiful projects below! From the top left going clockwise are Heather's Berry Happy Soap, KaPow! Soap, Island Joe Soap and the beautiful Petals and Whispers Soap. The names that Heather gave each soap are so fun.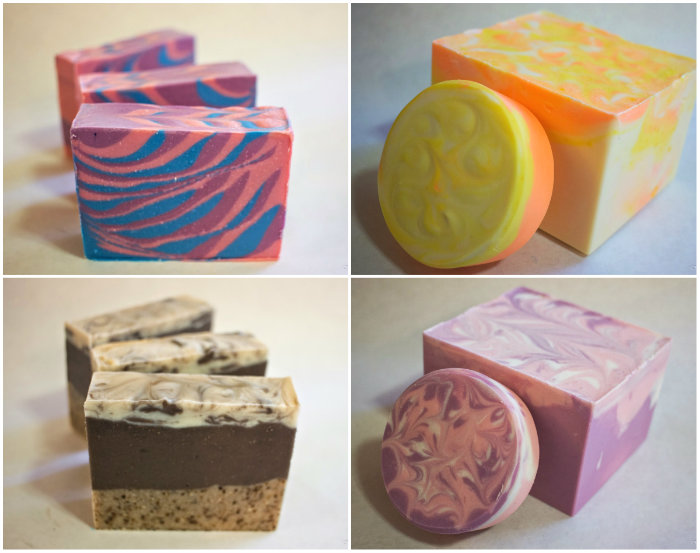 Curious about the winning fragrances from the Winter 204 S.O.A.P. Panel? They went live today on the BrambleBerry.com! Normally, only three fragrances are added from each panel. The Winter S.O.A.P. Panel had so many awesome fragrances that we brought in four! The four fragrances are Island Escape Fragrance Oil, Electric Lemonade Fragrance Oil, Crisp Cotton Fragrance Oil and the Made to Measure Fragrance Oil.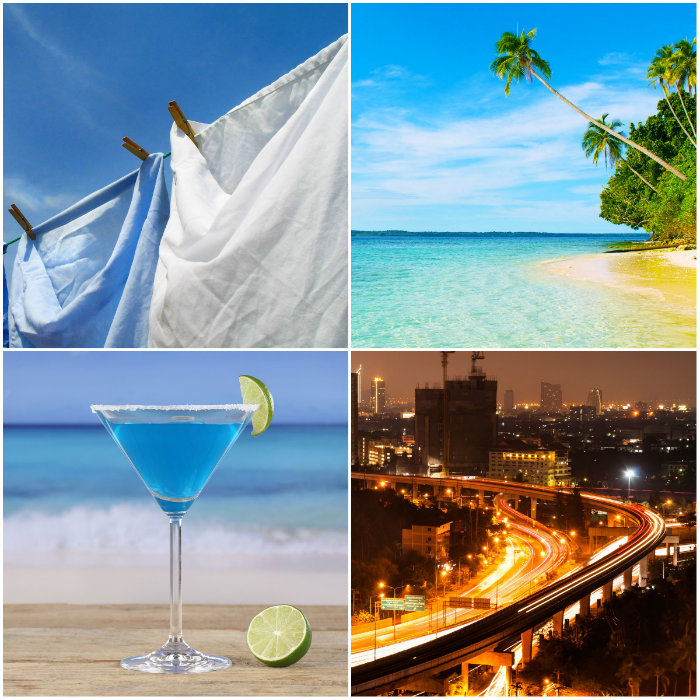 Top Row, left to right: Crisp Cotton Fragrance Oil, Island Escape Fragrance Oil
Bottom Row, left to right: Electric Lemonade Cocktail Fragrance Oil, Made to Measure Fragrance Oil
 Want to join in the fun? Entering is easy!
Note: S.O.A.P. Panel members have about 7 weeks to test the fragrances. Please make sure you will be able to commit to testing all fragrances before entering. Because these fragrances can't ship internationally, we are not able accept international entries.

To Enter:
Tweet, Facebook, Pin, Instagram or blog about your favorite Bramble Berry product (including the links) and why you should be selected for the S.O.A.P. team.
Comment on this blog post, with links to your social media updates.
The last day to enter is this Thursday, February 26th. You can still post about your favorite BB product, but you won't be considered for the panel!
S.O.A.P. Panel will be announced on February 27th and samples will be sent out by March 4th. 
Completed surveys need to be returned by May 4th. Ready, Set … Apply! =)