Happy Halloween everybody! I hope you are all having a wonderfully spooky, fun and safe day. This past week has been eventful and full of both ups and downs. Some of the "ups" include attending the Whatcom Women in Business charity (college scholarships) event and making some successful batches of soap. One "down" included Lily sticking peas up her nose and requiring a visit to the doctor to get them out. Below, Lily (aka "pea-bandit") and I visit the doctor to get the peas out of her nose. At least we got a good story out of it! =) Or rather, a gross story. You don't even want to know how I got those peas out of her nose ….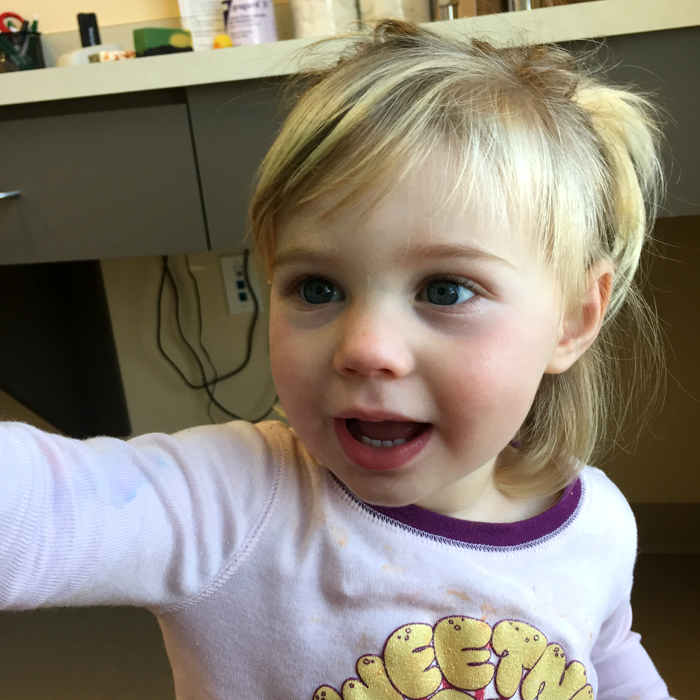 Today, we are enjoying the holiday with trick-or-treating and plenty of candy (and, I have full-sized Play-Dough for trick or treaters at our house too). Halloween photos and more will be up on the blog, get ready for the cuteness! =) If you're not trick-or-treating and need some crafty projects, check out my favorite social media links from the past week below: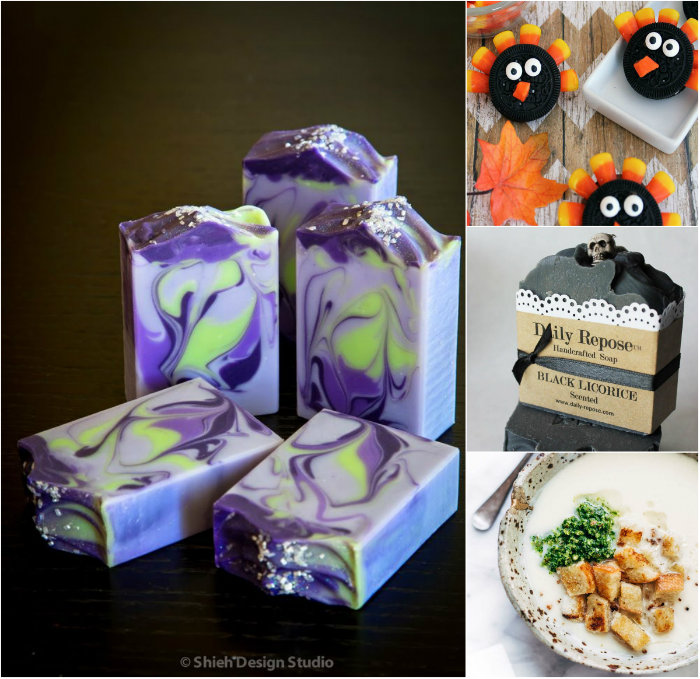 Left to right, clockwise:
If you love licorice and anise as much as I do, be sure to check out the tutorial for these Star Anise Melt and Pour Bars. They are scented with anise and 10x orange essential oil, and colored with a combination of green zeolite and spirulina powder.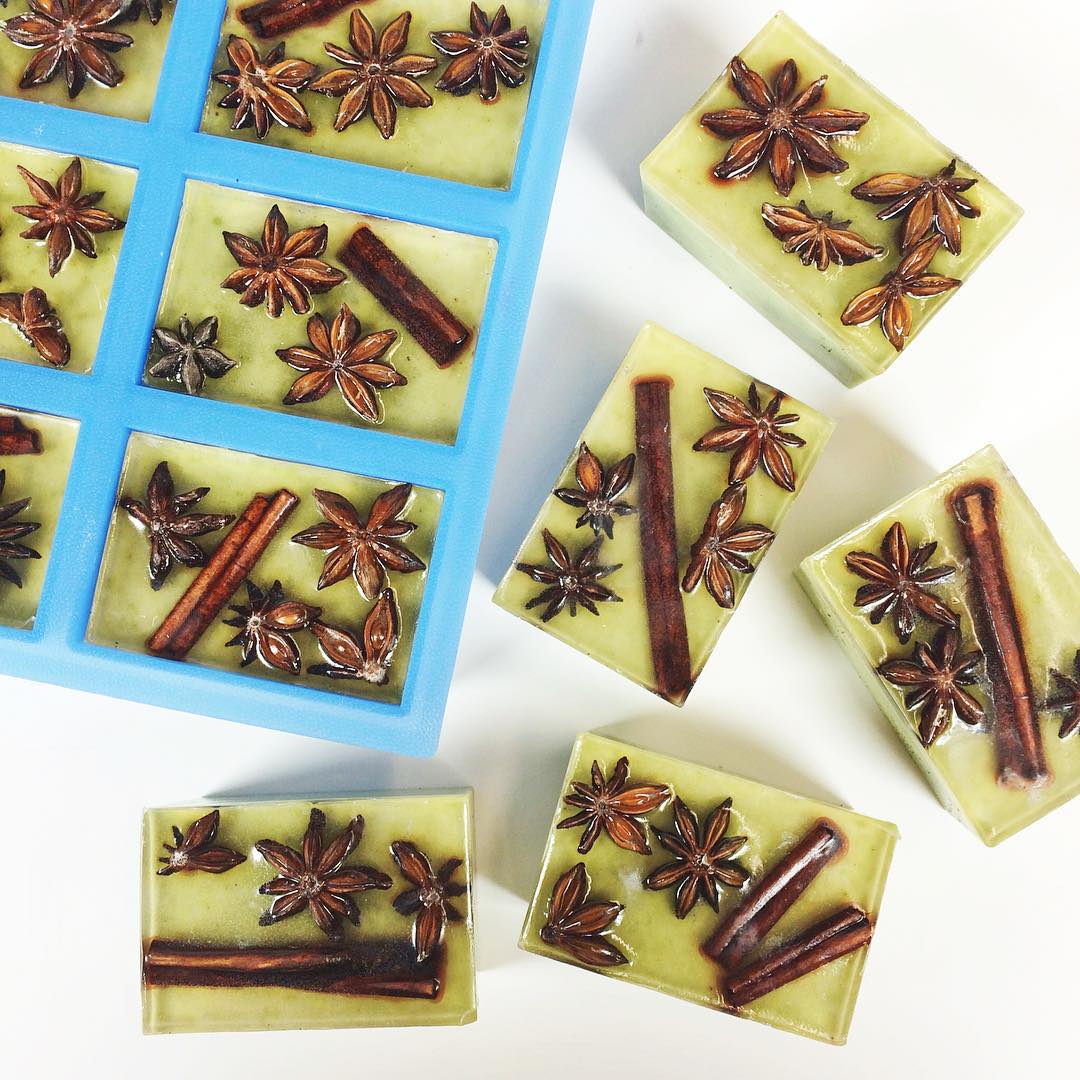 We have been working hard on creating the perfect red color in cold process soap. It's difficult to do, because the white base of soap tends to create pink, or berry shades. Below are the first round of colors; which one is your favorite? We are working on perfecting these blends, and will have a blog post soon.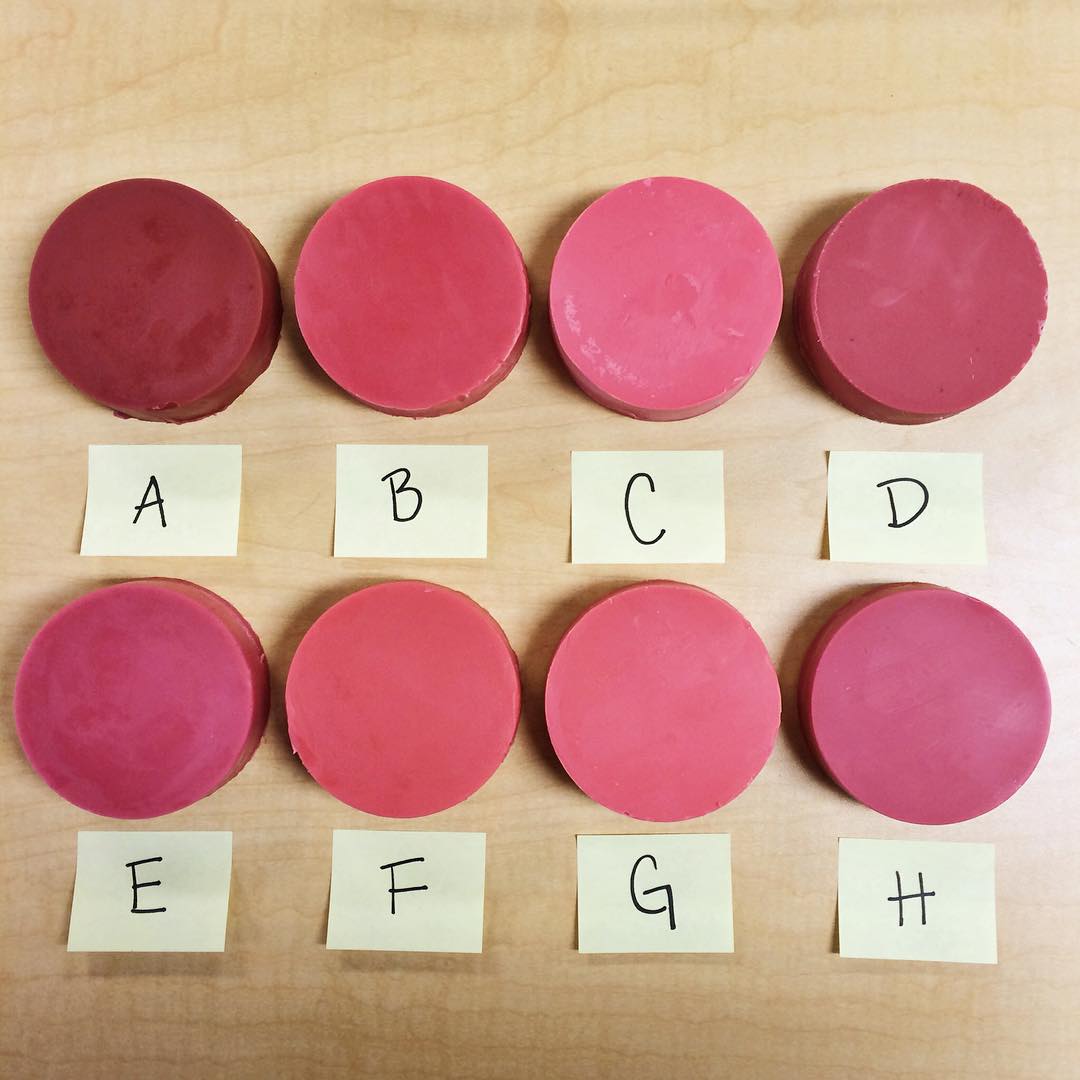 I hope you're having a great Halloween weekend! To keep up with the latest soapy social media throughout the week, you can follow me on Twitter, Tumblr, Instagram, Pinterest, Vine and YouTube and Snapchat. To watch my 'stories', which include sneak peeks into future projects, add me. I'm Bramble-Berry on Snapchat. Don't forget to tag your soapy projects on Instagram with the hashtag #SoapShare so I can see what you're making! =)