Even though Halloween is only a day away, we already have Christmas on the mind! This week featured several holiday-inspired tutorials, including the Gingerbread Man Lotion Bars. They are ideal for dry winter skin. The recipe includes moisturizing oils like cocoa butter and coffee butter. The bars are then painted with Copper Sparkle Mica to make the gingerbread details pop.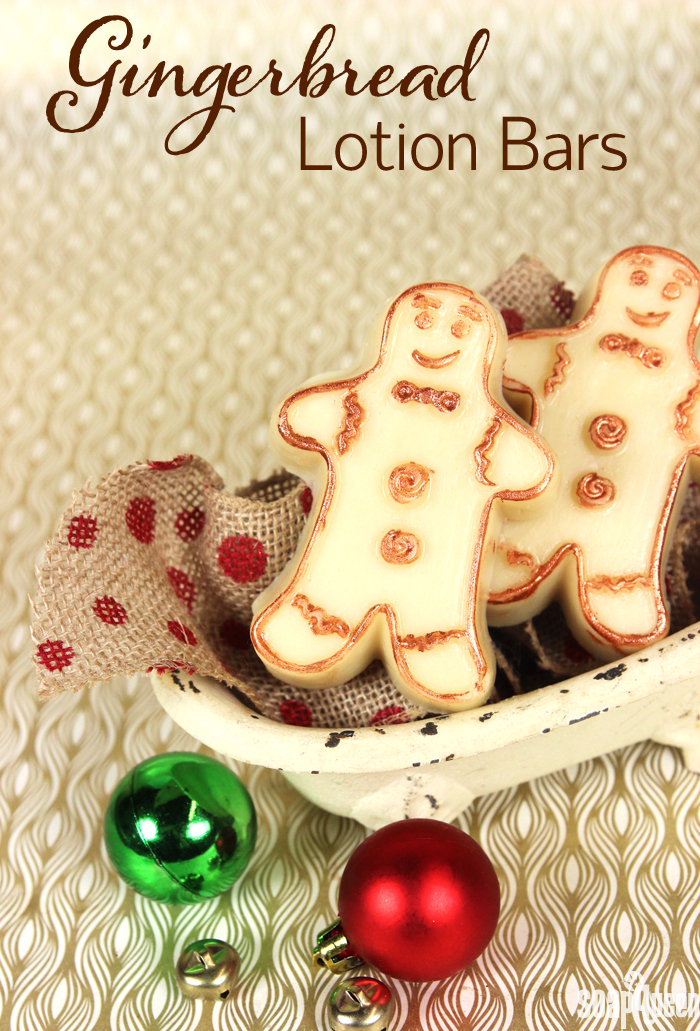 The gingerbread man is a classic holiday symbol. For something a bit less traditional, click through the Star Anise Melt and Pour Bars Tutorial. They have real anise stars and cinnamon sticks for a unique look. Green zeolite clay and spirulina powder give the bars a minty color, and Anise Essential Oil and Orange 10X Essential Oil provide a sweet and citrusy smell. They're perfect gifts for your licorice-loving friends and family.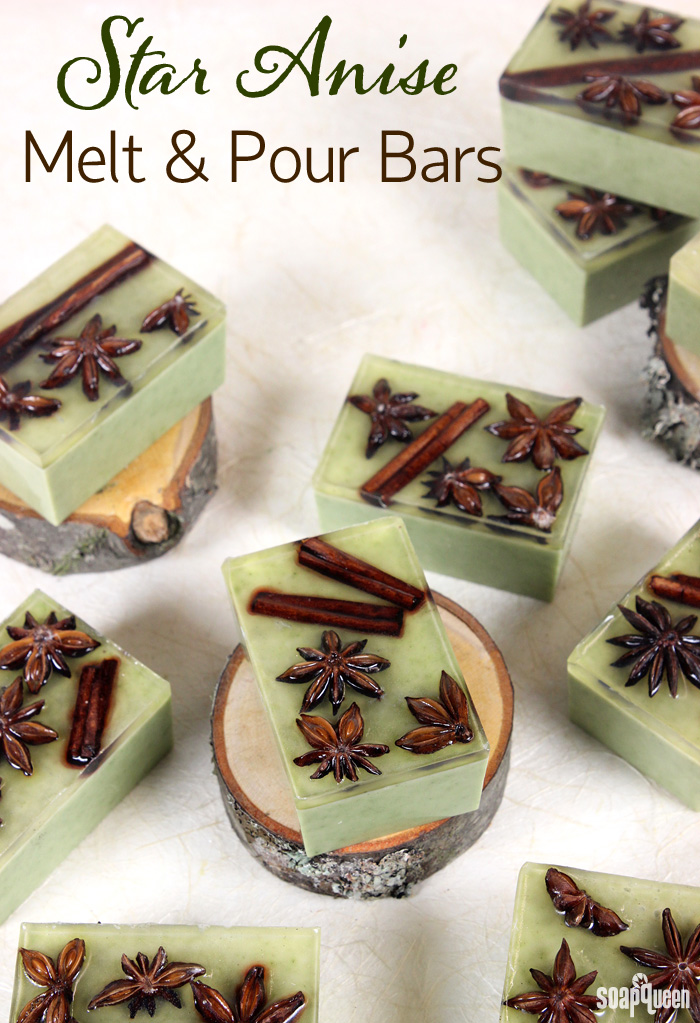 For even more holiday inspiration, check out the Holiday Project Inspiration post. It has everything from cold process soap to candles. The Holly Berry Cold Process Soap has a swirl inside and cranberry seeds on top to mimic holly. If you're looking for something a little more simple, the Silver Glitter Candle DIY is a great option. It features an easy candle recipe and a sparkly design on the jar. The post also has stunning projects from the #SoapShare hashtag on Instagram. The crafters who post on that hashtag are so talented!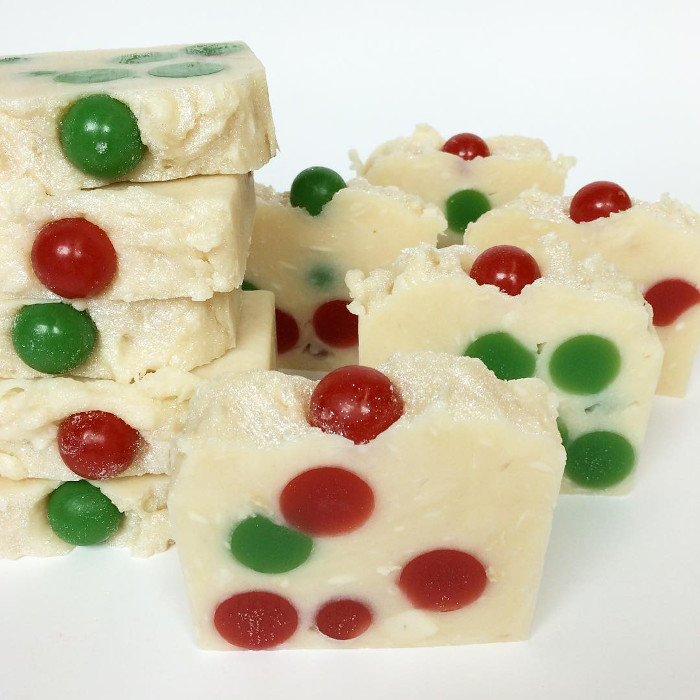 Looking for a gift for the soapmaker in your life? Bramble Berry has some new products that would make amazing gifts. There are fragrance oils, like fruity and musky Bramble Berry's Juicy Couture Fragrance Oil. For those who prefer essential oils, Petitgrain Essential Oil is a great option. There are also new tools, like the Soap Shaver. It removes any imperfections on top of soap to make each bar look polished and professional. See all the products in the What's New post.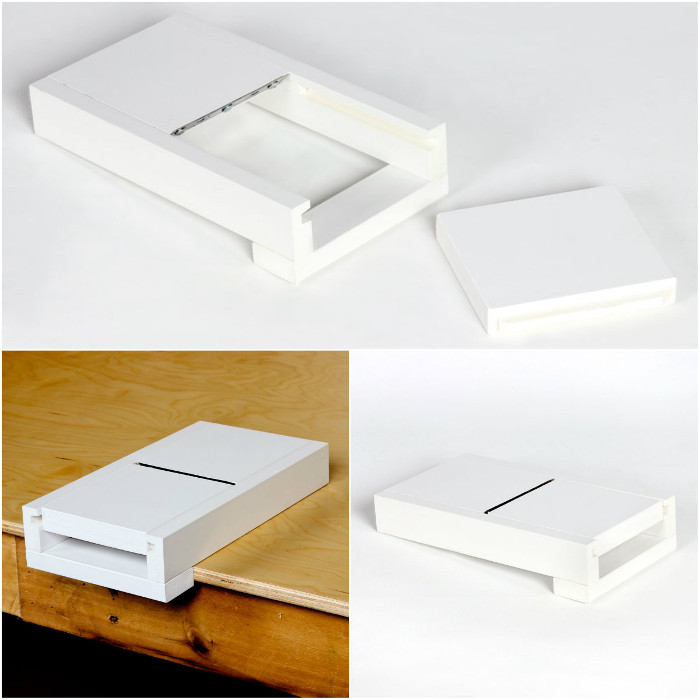 Lauren with Single Barrel Soaps makes bars that are polished, creative and beautiful. They are also instantly recognizable because of the barrel stamp. Lauren added that stamp so people would know they were her creations, even without a label. She recommends creating a cohesive look for your products so they will stand out. Learn more about Lauren's journey and see her amazing work in the Interview with Lauren of Single Barrel Soaps.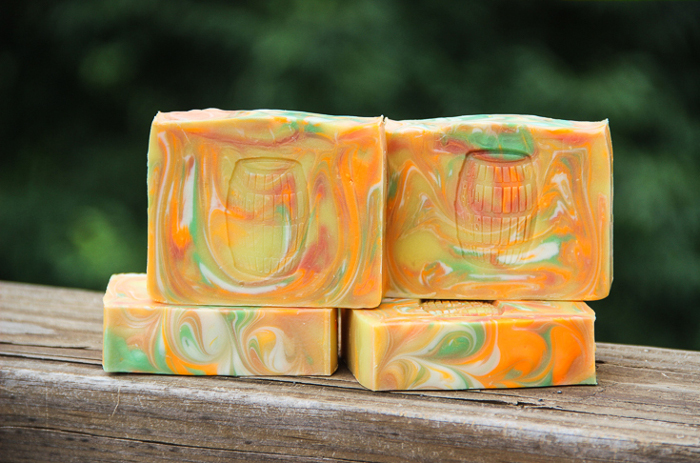 This week's Facebook Photo of the Week winner by Katherine with Dragonfly Premium Handcrafted Bath and Body features beautiful swirls as well. It's scented with Lavender 40/42 Essential Oil and Rosemary Essential Oil.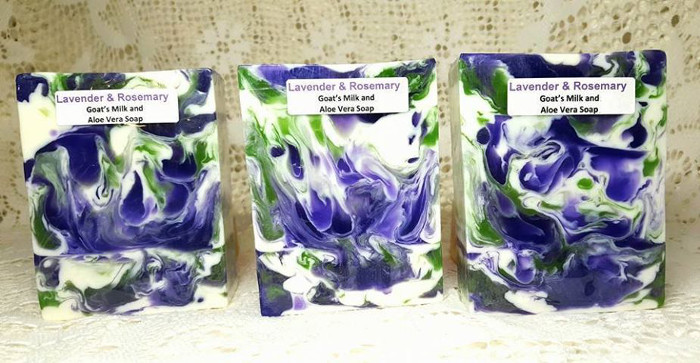 The soap is made with Olive Oil and Goat Milk Melt and Pour Base. The swirls are so amazing! The purple, green and white offer plenty of contrast that showcases each swirl. Swirling melt and pour soap can be tricky, but is possible with practice and the right temperatures. Read more in the Tips for Swirling Melt and Pour Soap post. You can put the tips to good use in the Ginger Patchouli Melt and Pour Bars Tutorial.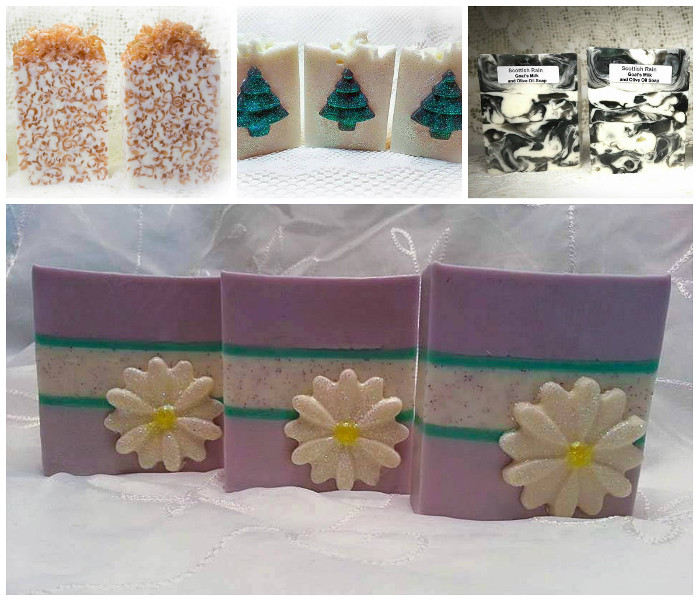 Above (clockwise, top left) are Katherine's Vanilla Honey Soap, Frosted Pine Soap, Scottish Rain Soap and Garden Mint Soap. If you love the look of the Vanilla Honey Soap, you'll love the Green Meadow Melt and Pour Bars. Soap scraps look great in cold process as well, as seen in the Cherry Blossom Glitter Cold Process Tutorial.
Find Dragonfly Premium Handcrafted Bath and Body
On Facebook
This week's Instagram Photo of the Week by Adiva Soap and Luxuries is perfect for the holidays. Her Pumpkin Pie Soy Wax Melt Cupcake is just darling. The two-toned frosting and warm colors go so well with the shimmery pumpkin embed on top. See more of her amazing work on her Instagram page.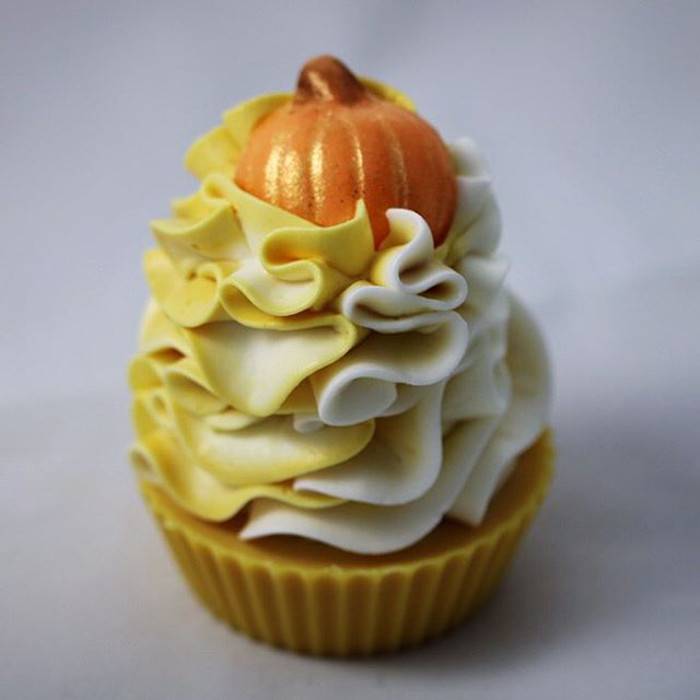 Post pictures of your crafty creations on the Facebook page each week for a chance to be featured on the Soap Queen blog and receive a sweet soapy package from Bramble Berry. Photos are chosen based on consensus from the Bramble Berry staff, so the best way to increase your chances of winning is to show us lots of photos!
To participate in the Instagram contest, hashtag your pictures with #soapshare. Each Friday, I will pick a photo on Instagram to be featured on the Bramble Berry Instagram account.
For those of you who have been featured on the blog, we now have an official "Featured on the Soap Queen" badge! You can include that badge on your website, blog, pictures, etc. To save the badge, click here. =)