Happy weekend! I hope you're all having a great Saturday and week. The past week has been beyond full and to tell you the truth, a little overwhelming. Work-wise, I've been busy finalizing recipes for Soap Queen TV and approving new products galore. The team and I are filming three new full length SoapQueen.TV videos on Saturday. The projects include cold process cupcakes, melt and pour gems and a sugar scrub. If you haven't already, be sure to checkout the newest video that was released on Monday, the Silky Berry Cold Process Soap!
At home, the kids and I are busy making the most out of the warm summer weather. Below, Lily is enjoying her cousin Alise's outdoor play house. That girl can spend hours on anything that involves climbing, jumping and sliding …it was definitely a good investment because she keeps asking to "Go see Baby Alise." I'm pretty sure she's asking to "Go see Baby Alise's Play house." =). Jamisen has been attending several summer camps and has been having a blast. I love listening to his stories about all the various activities (gnome hunts!) and projects when I get home.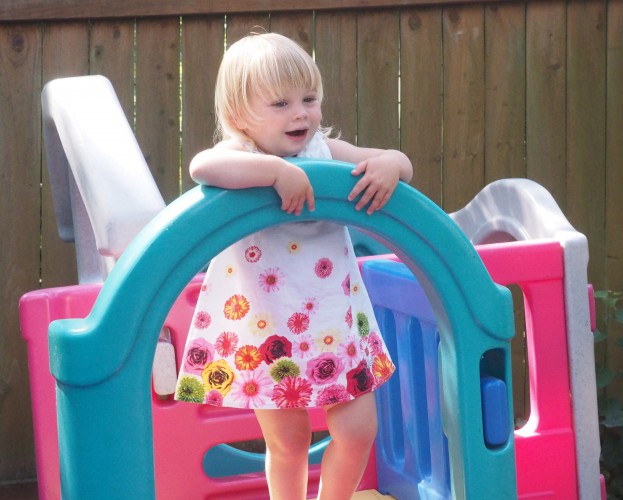 Below, check out my favorite pins, tweets and 'grams from the past week!
Left to right, clockwise:
Instagram:
If you haven't already, be sure to checkout the latest full length video on Soap Queen TV! This Silky Berry Cold Process Project is made with real silk and a delicious smelling berry fragrance combination.
Last weekend, the Bramble Berry team and I enjoyed watching a Bellingham Bells game, a local baseball team. On the left, Lily is enjoying all the action. On the right is the amazing bounty from the garden. This summer has been quite warm and my garden is loving it. The kale is taller than Lily is at this point!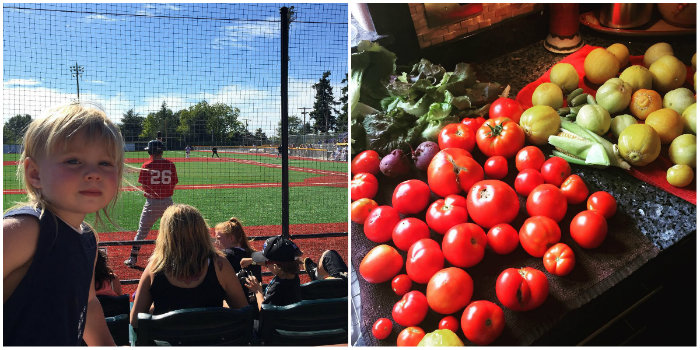 Twitter:
I hope you all have a wonderful weekend! To keep up with the latest soapy social media throughout the week, you can follow me on Twitter, Tumblr, Instagram, Pinterest, Vine and YouTube and Snapchat. To watch my 'stories', which include sneak peeks into future projects, add me. I'm Bramble-Berry on Snapchat.