Happy weekend everybody! This past week has been full of change. As the house gets worked on after the boiler explosion, we have been staying with friends and family. I feel so grateful to have a strong support system through this period. Luckily, the kids have adjusted well to the change of routine. Staying at other people's homes has meant more time with the kiddos which has been great. Got to keep looking on the bright side!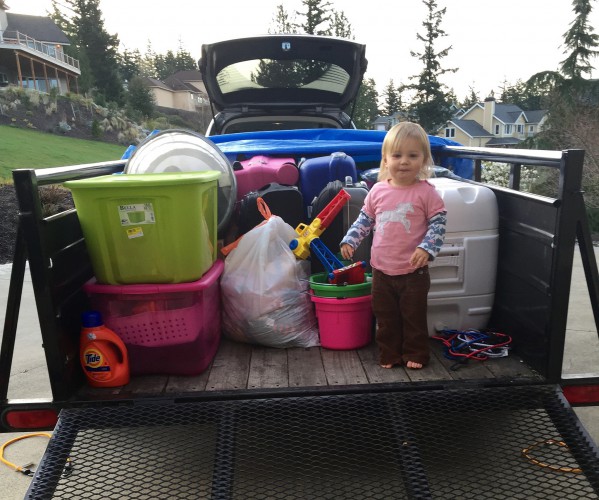 In other news, last weekend I had the opportunity to attend the Central Soapers Workshop. It was a blast to see familiar faces and meet lots of talented soap makers. I left feeling incredibly inspired and energized. Keep your eyes on the blog tomorrow for a full workshop wrap-up  =) In the meantime, scroll down to see my favorite pins, tweets and 'grams from this week.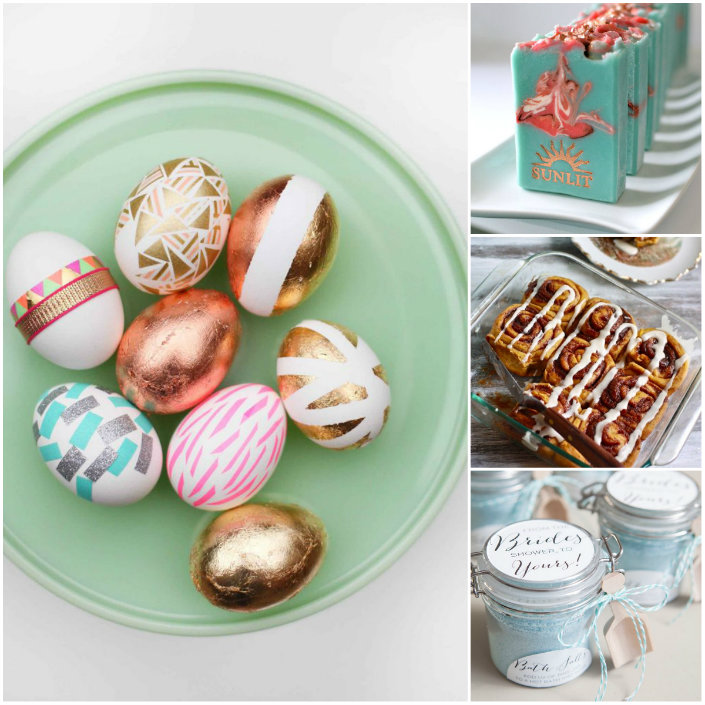 Left to right, clockwise:
Instagram:
During the Central Soapers Workshop, I had the opportunity to demonstrate this beer cold process soap (on the left.) These adorable Lemon and Goat Milk Melt and Pour Bars (right) will be on the blog in the next few weeks. I love how bright and cheery they turned out!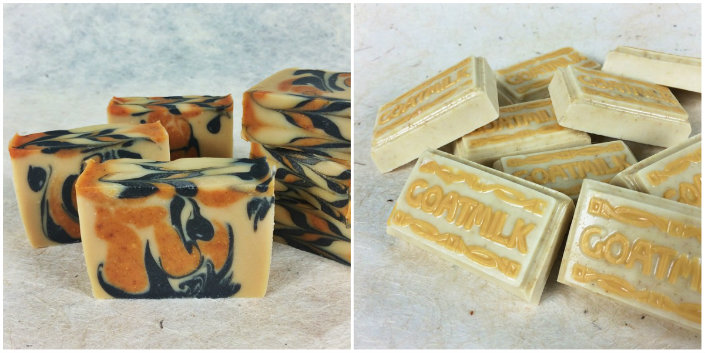 The Soap Swap is in full swing with soap arriving everyday. This stunning Rainbow Twist soap made by Raven and Rain Soap Co. is one of my current favorites!
To keep up with the latest soapy social media throughout the week, you can follow me on Twitter, Tumblr, Instagram, Pinterest, Vine and YouTube. And Snapchat! To watch my 'stories', which include sneak peeks into future projects, add me. I'm Bramble-Berry on Snapchat.