The longer you soap, the more soapy supplies tend to build up. Before you know it, your house is overflowing with oils, fragrances and molds. This week had tips on how to use and care for your supplies. For instance, if your wood molds get messy, you can use a soap scraper/cutter to remove any hardened soap and polish them with Simple Citrus Furniture Polish. Silicone molds are easy to maintain, and can be cleaned with 99% isopropyl alcohol, dish soap and warm water. Read more tips in the How to Care for Silicone and Wood Molds post.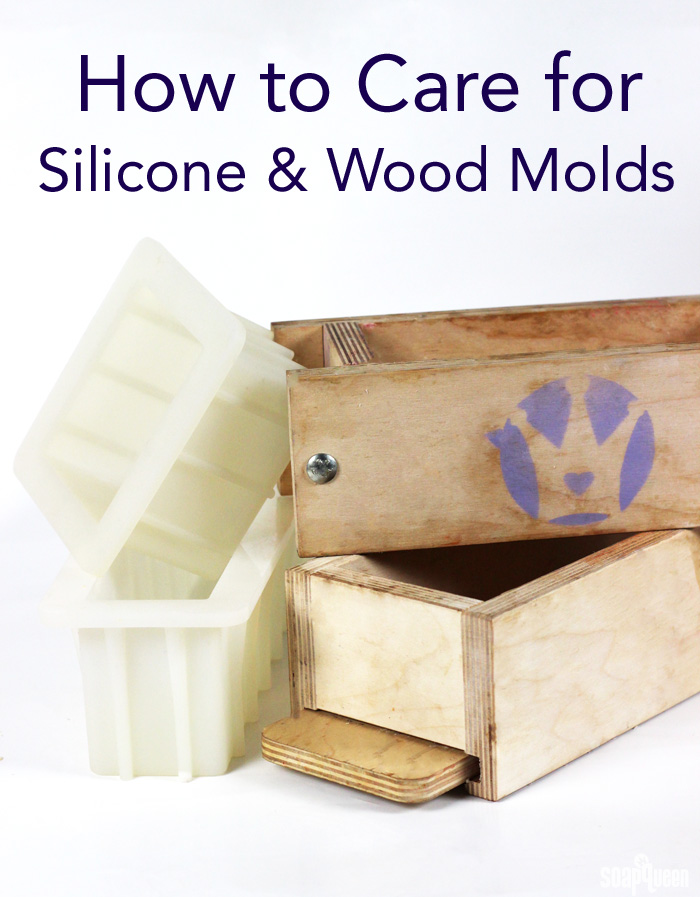 Silicone molds are flexible and durable. The 2-part silicone molds can be used to create embeds, which add a fun and unique look to your soap. To use them, simply snap them together, set them upright and pour your soap in. See how in the How to Use 2-Part Silicone Molds Short on Soap Queen TV.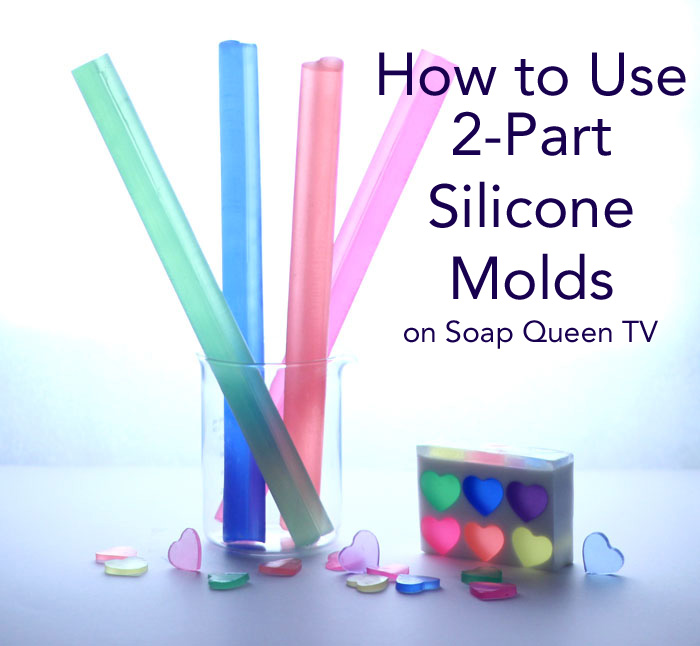 The rainbow colors look so pretty in the How to Make Rainbow Heart Soap video. Fragrance plays an important role when choosing the colors in your design. Fragrances that contain vanilla can color your soap various shades of brown, as seen in the Why Did My Soap Turn Brown post. See the different phases of discoloration in the Best Selling Bramble Berry Fragrance Oils + Discoloration post.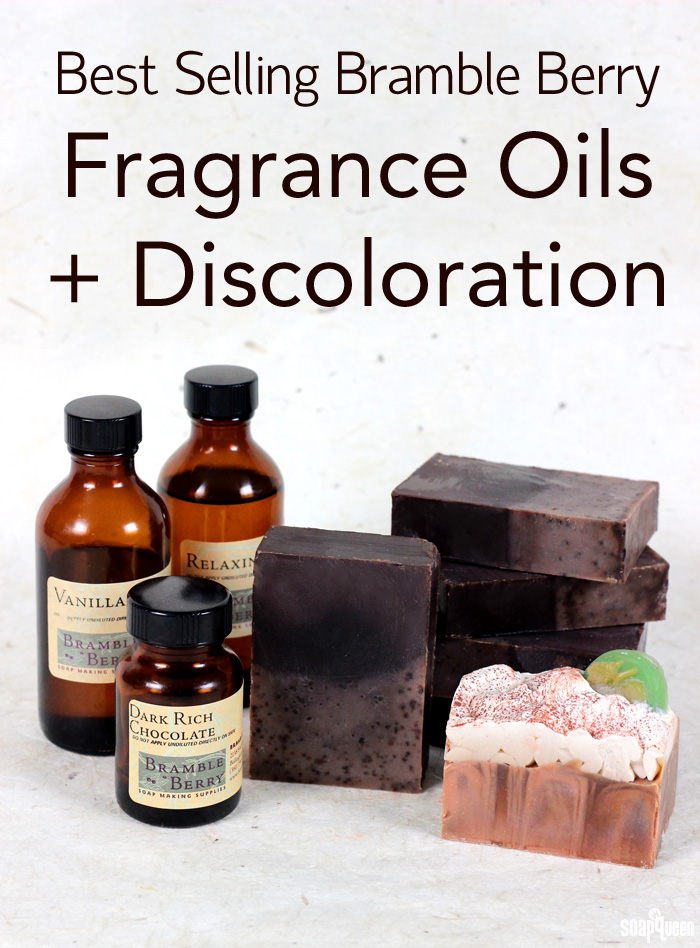 Some fragrance oils can also accelerate trace. With these fragrance oils, it helps to choose a design that works with the acceleration. The Once Upon a Dream Cold Process Soap uses White Rose Fragrance Oil, which accelerates trace slightly. It adds a fresh floral smell, which accents the blue, white and pink layers. The soap is fit for a princess with plenty of sparkle from Iridescent Glitter. In the mood for more fairy tale inspired projects? Click through the Sweet Sea Dreams Round Up for a collection of mermaid projects.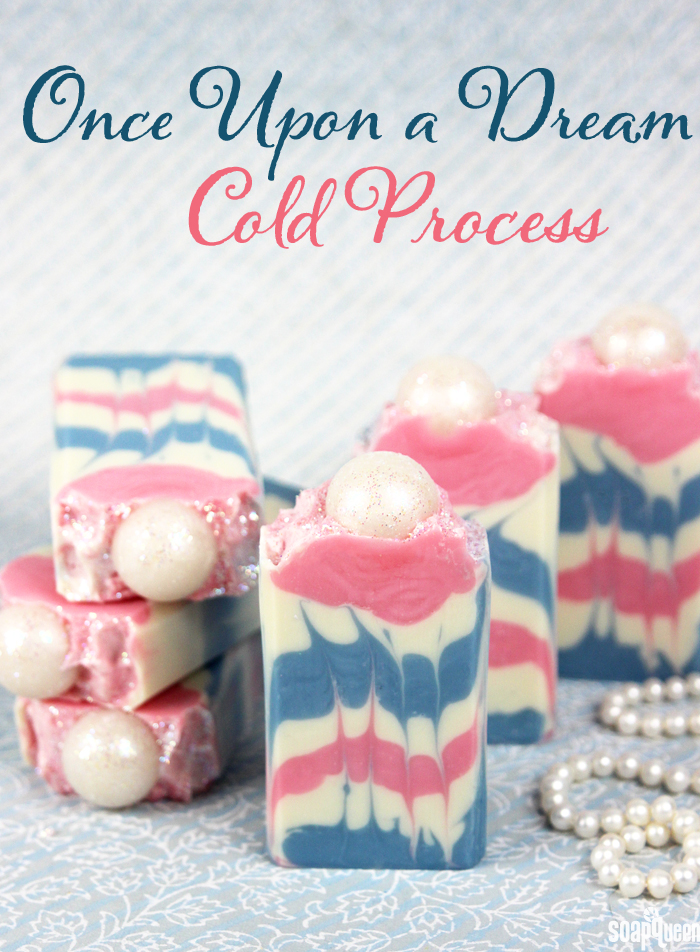 If all that crafting makes you hungry, you'll love the Avocado and Dill Deviled Eggs Recipe. The eggs are made with avocado, which adds creaminess and a slight green tint. Pickles are added for crunch and tang, and dill adds freshness. They're a perfect Easter dish.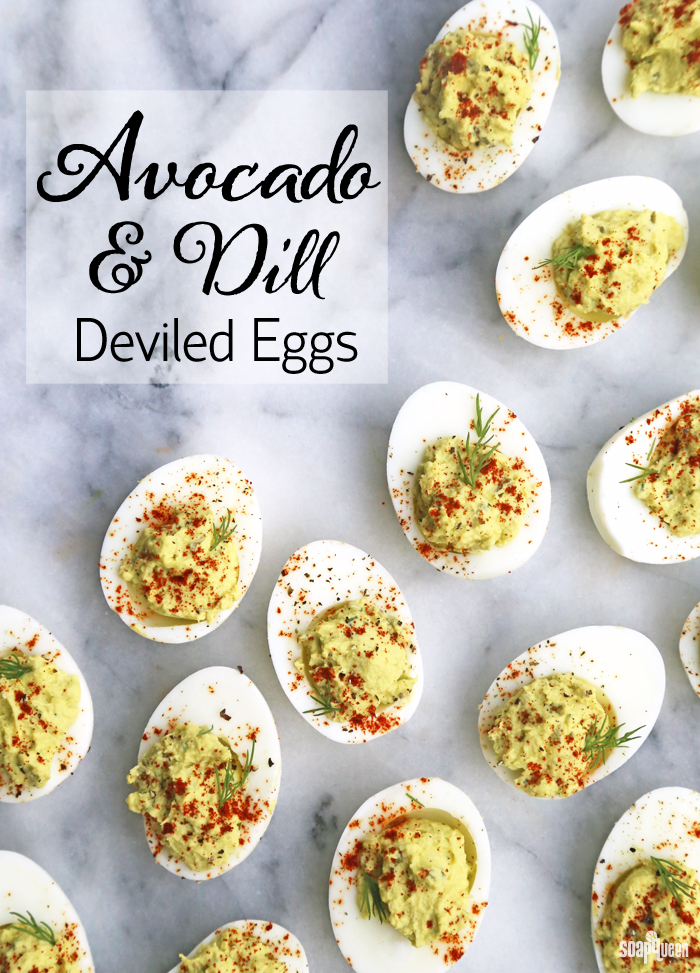 This week's Facebook Photo of the Week by Inna with SopranoLabs has colors that are perfect for Easter. Her purple, yellow and black swirled soap is stunning.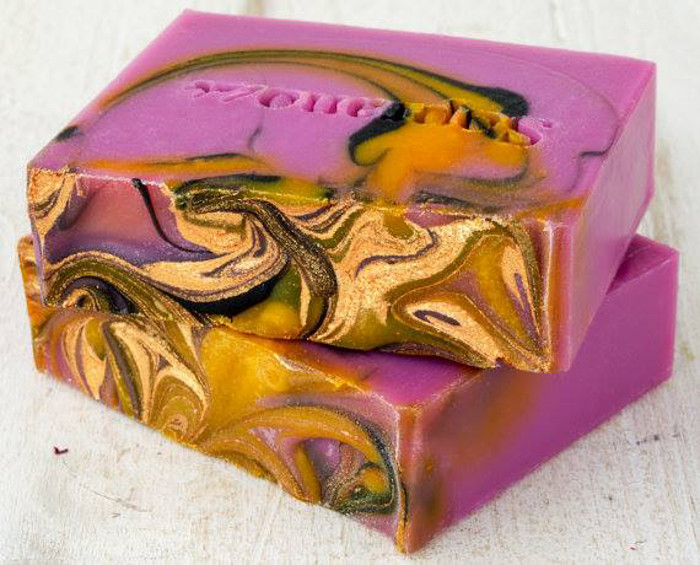 The glittery gold top adds a finishing touch to Inna's soap. She used a mica swirl technique to get the look. To learn how to get a gold accent on your soap, click through the Black, White and Gold All Over Cold Process. Aqua and purple mica painting tops the Mica Topped Cold Process Tutorial.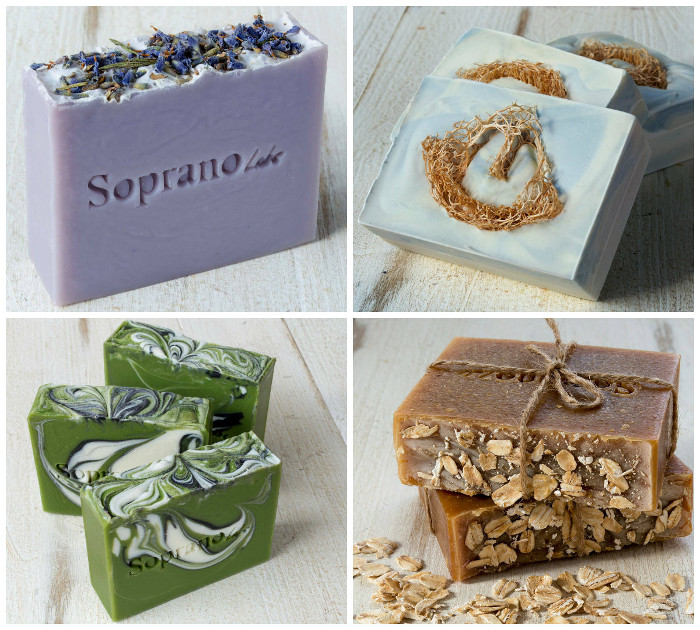 Above (clockwise, top left) are Inna's French Lavender Soap, Patchouli Lemongrass Exfoliating Soap, Oatmeal Soap and Green Apple Soap. Loofah is a great way to add exfoliation to your soap, as seen in the Layered Lilac Loofah Cold Process Tutorial. Add some exfoliation to your melt and pour soap with the Loofah Soap on Soap Queen TV.
Find SopranoLabs
On Facebook
On Etsy
Oatmeal is another way to add exfoliation to your soap. Positive Attraction Soaps, this week's Instagram Photo of the Week winner, uses oatmeal as a gorgeous decoration on top of the soap. It looks amazing with the honeycomb pattern. Check out more stunning creations on the Positive Attraction Soaps Instagram page.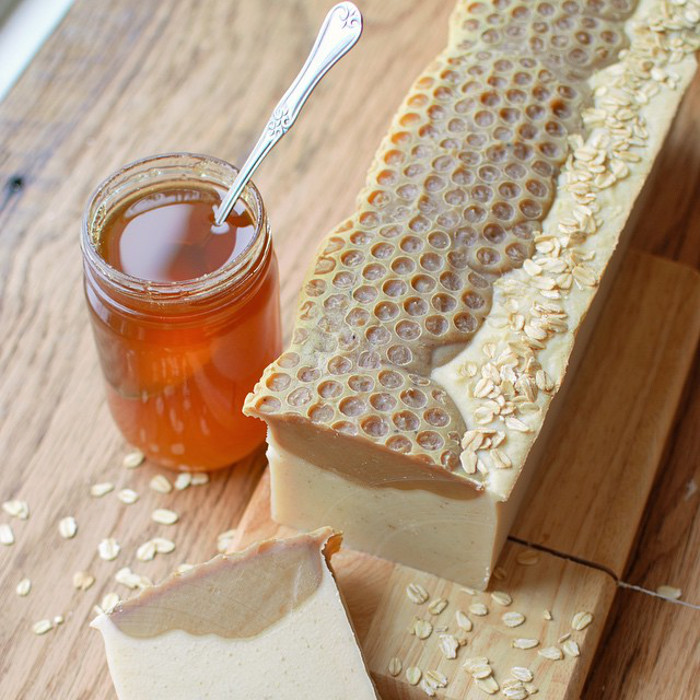 Post pictures of your crafty creations on the Facebook page each week for a chance to be featured on the Soap Queen blog and receive a sweet soapy package from Bramble Berry. Photos are chosen based on consensus from the Bramble Berry staff, so the best way to increase your chances of winning is to show us lots of photos!
To participate in the Instagram contest, hashtag your pictures with #soapshare. Each Friday, I will pick a photo on Instagram to win a copy of the Soap Crafting book, and share on the Bramble Berry Instagram account.