Winter seems to have hit us early on this very chilly and blustery Friday. We had an awesome office-wide pumpkin carving contest last week (scroll down to see our "scary" winner), and took Jamisen out for a Halloween party as well (with a bucket full of goodies by the end of the evening, Jamisen was much happier than he was in this photo!).
In other news, we're smackdab in the middle of Givember 2013! If you're not familiar, head over to this post to read all about how you can access 25 unique tutorials as well as get in on some super special deals and coupons. These are my favorite soapy social media things from the past couple of weeks:
Pins: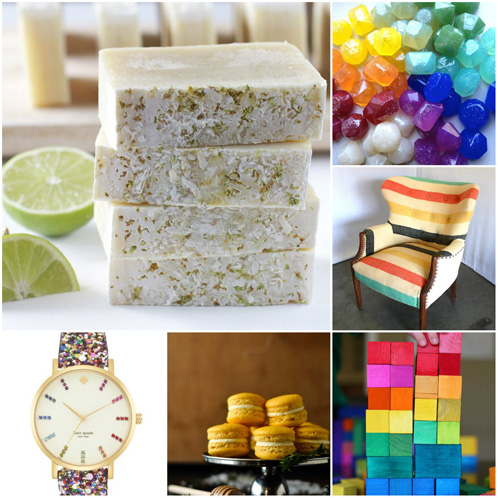 Clockwise:
Instagram and Vine:
Our Givember bath fizzies learned a very important lesson in this Vine video we put together (hint: don't get in a hot tub, no matter how enticing)! For these little guys, we used our Guest Snowman & Gingerbread mold, scented with Cranberry Chutney Fragrance Oil and colored with Teal and Key West Lime La Bomb colorants. Bath fizzies are fun and quick to make, and you can check out our entire bath fizzy category on the Soap Queen blog here.

A sneak peek at a Givember sewing project. Tutorial coming next week =)
Oryx, one of our fantastic warehouse pullers, carved the winning pumpkin in our Brambleween pumpkin carving contest. More cute than scary I'd say, and we all agreed that it was the winner.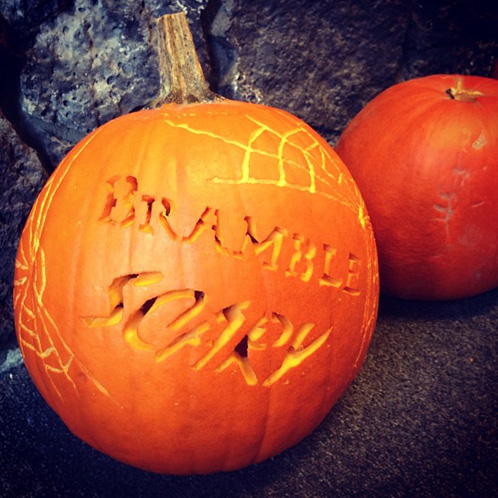 Top Tweets:
There are so many bike riders and Bellingham (which is great!), but it's scary how often I see many of them riding in the dark without reflectors or even a light (definitely not great!). This bike frame from Pure Fix solves that issue because the entire thing glows in the dark. Super cool!
If you're a wine fiend, this news is quite worrying! The reason behind this global wine shortage boils down to simple economics: there has been a decrease in the supply of land dedicated to growing wine grapes and an increase in overall demand for wine from growing economies like China.
Super helpful tips for anyone with a Facebook Business page: be honest, be interesting, be funny!
To keep up with the latest soapy social media throughout the week, you can follow me on Twitter, Tumblr, Vine, Instagram, Pinterest and YouTube.