After weeks of built up anticipation, it's finally time for the big fragrance oil reveal! Our new S.O.A.P. fragrances (Summer edition) are here and ready to order. Here's a link to the S.O.A.P.(Y) Round Up from the Summer Soap Panel.
Try all three fragrances in the click of a button!

Southern Peach (mystery fragrance #3): This isn't your traditional peach; it's softer, more rounded with some white floral notes and supporting softer tropical notes (think guava, mango and ripe papaya) thrown in to make a complex, sweet peachy dessert scent. It goes a yellow in CP soap (but you can easily make this work with your design).
S.O.A.P. Team Reaction: "Out of the bottle, this is a sweet, smooth fragrance. One of my favorites, for sure! In CP soap, it turned lemon yellow initially and still smells really good. Really hasn't discolored much over time either. In the lotion test, it performed quite nicely, and took 2nd place in my customer's poll."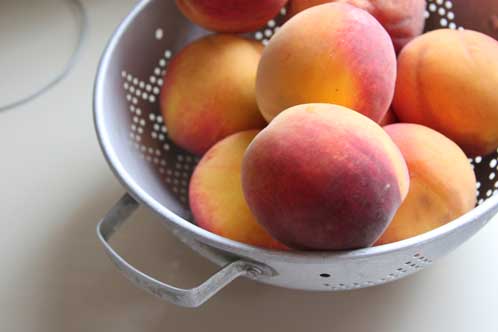 Tropical Punch (mystery fragrance #4): Bring on the Kool-Aid and summer! This fragrance smells like raspberry tea, strawberries, tangerines with a touch of sour candy thrown in for good measure. It's every parent's white-couch nightmare and every child's pink mustache dream. This fragrance discolors to a gold color in CP soap.
S.O.A.P. Team Reaction: "In cold process, scent has held well. Scent became more complex after cure, making me think there is more to the scent than just berries."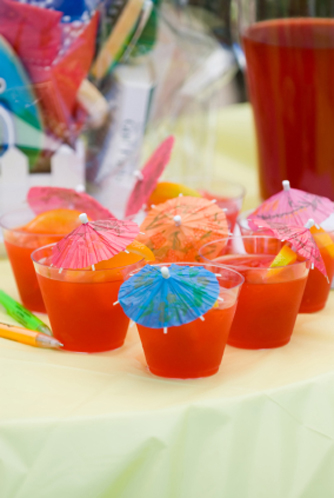 Exotic Fruit Smoothie (mystery fragrance #5): This tropical fragrance smells of melons, pineapple, acai berry, ripe nectarine, dripping guava, baobab fruit, pomegranates with herbs, grapefruit, cassis and tropical water top notes. It's a mix of of all the best fruits of the tropics without any of the calories. It does go a light yellow in CP soap and is a bit light in CP but still deliciously tart, sweet and fruity all at the same time.
S.O.A.P. Team Reaction: "WILL purchase this fragrance because you ARE going to sell it. Right? RIGHT? Smells like a berry smoothie, fresh and fruity. A mix of blueberry, acai berry, pomegranate, strawberry, perhaps some green banana? This is a fragrance I would like to have in a shampoo bar. Kind of reminds me of Herbal Essences, except way better."