Update, June 22nd: Thanks to everybody who entered to be on the S.O.A.P. Panel! It was so hard to choose only eight panelists. If you did not get chosen don't fret…we will have another panel in the fall! Below are the eight awesome soapers who were chosen. Be sure to follow them on social media outlets to hear all about their tests in the next few weeks!
Summer 2015 S.O.A.P. Panelists
Jessica of Sea Holly Beauty Company
Madie of Madiecakes
Kristie of Seven Seas Soap
Kelly of Soaping Soprano
Lauren of Single Barrel Soaps
Sarah of Sunflower State Soap
Amy of Sole Sanctifier Soaps
Jessica of Spoon River Design
If you love experimenting with fragrance oils and trying new scents, you may be the perfect candidate for the Summer 2015 S.O.A.P. (Scent Opinion Awesome Panel) Panel! Here at Bramble Berry, we receive hundreds of fragrance oils every year. We thoroughly test each fragrance several times in cold process soap of varying batch sizes to ensure it behaves well. Then, the test soap is smelled after 2-3 months to ensure the scent sticks. Even with all our testing, sometimes it's hard to choose exactly which fragrances to bring in and to test for every possible variation in recipe. That's where the S.O.A.P. Panel comes in!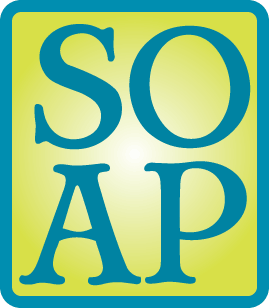 The S.O.A.P. Panelists will receive approximately 1 oz. of eight mystery fragrance oils to test. Each scent will be unlabeled to ensure opinions regarding the fragrances are unbiased. Each fragrance can be tested in cold process soap, melt and pour, lotions, or any other bath and body products.
After the testing period is over, the panelists fill out a survey. The survey includes questions about each fragrance, including how it performed and what it should be named. The S.O.A.P. Panel is also encouraged to post their opinions on social media to keep us updated on their testing process. Honest, clear feedback is encouraged…we truly want to know what you think.
Recently, the Spring 2015 S.O.A.P. Panel wrapped up, and we are completing our final tests on the top picked fragrances. Once they pass the final quality check, they will be introduced to the Bramble Berry line. Below are some of the fun social media updates that were created by the Spring 2015 S.O.A.P. Panel.
Mama Juju made a variety of videos, including a Sniff Test video, and testing the fragrances in melt and pour soap, along with testing in bath bombs. She also blogged about it on her blog, The Mama Juju. I loved her fun name suggestions for each fragrance! You can watch her videos below.

Andrea from DJ'S Creek Farm posted her testing results on her blog. You can read about her testing experience here. Andrea even took her soaps to a show and asked her customers which scents they liked best. Overall, they loved mystery fragrances #1, #3, #5 and #8…maybe you'll see them on the site soon =)
Shelly from Lion and Rose Soaps also shared her testing results on her blog. In addition, Shelly made videos for her testing process in cold process soap, you can watch her "Part One," video below! Click here to see watch her first impressions of the fragrances, as well as part two of testing.
Kevin from Devinely Designed also created several YouTube videos to demonstrate and share his testing experience. You can watch him unwrapping and smelling each fragrance oil and testing them in cold process soap via the videos below.
We were so thrilled to have a very active S.O.A.P. Jennifer of Skyline Soapworks made several awesome videos as well. Click here to watch her first impressions. Below, you can watch Jennifer testing her #1 and #2 fragrances in cold process soap. You can watch her test fragrances #3 and #4 here, #5 and #6 here, and the final fragrances #7 and #8 here. 
Instagram is an inspiring way to share the testing results. Maureen of Reeny's Butterflies Blooms and Bees posted photos of her testing methods on her Instagram page. Maureen tested the fragrances in cold process soap, bath bombs and balms. Below are some of Maureen's creations using the mystery fragrances.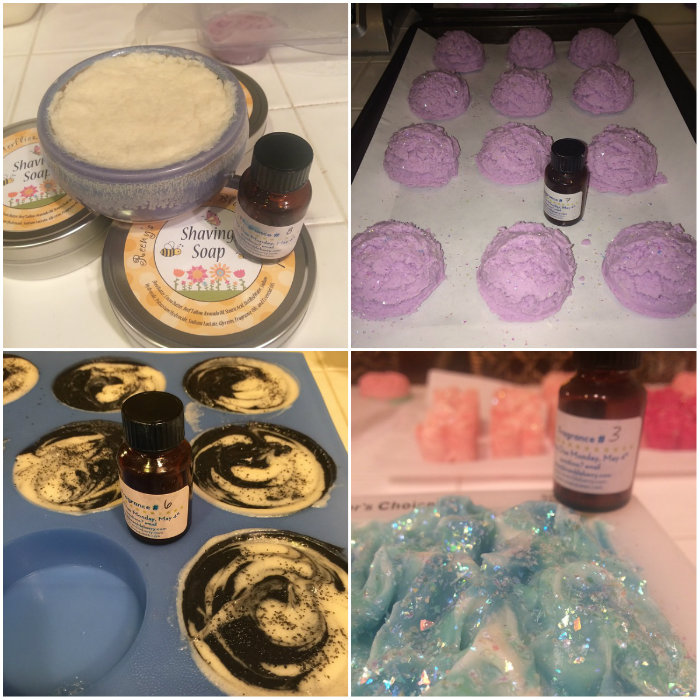 Want to be a part of the Summer 2015 S.O.A.P. Panel? Entering is easy!
Note: S.O.A.P. Panel members have about 7 weeks to test the fragrances. Please make sure you will be able to commit to testing all fragrances before entering. Because these fragrances can't ship internationally, we are not able accept international entries. The fragrances are only able to ship to the lower 48 U.S. states.

To Enter:
Tweet, Facebook, Pin, Instagram or blog about your favorite Bramble Berry product (including the links) and why you should be selected for the S.O.A.P. Panel.
Comment on this blog post, with links to your social media updates. When choosing our panelists, we will be combing through the comments, so be sure to enter here on the blog in addition to any social media updates =)
The last day to enter is this Thursday, June 18th. 
S.O.A.P. Panel will be announced on June 22nd and samples will be sent out by June 24th.
Completed surveys need to be returned by August 24th. Ready, Set … Apply! =)