Every season, eight savvy soapers are chosen to be a part of S.O.A.P. – Scent Opinion Awesome Panel. The panel is sent eight secret fragrance oils to help us choose which should be added to the Bramble Berry fragrance oil line. The fragrances are sent with no name or descriptors to ensure opinions are unbiased. The panelists can test the fragrances in any kind of product they like, including cold process soap, melt and pour, bath fizzies and more.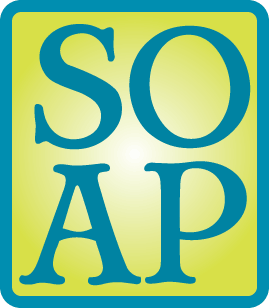 After the testing period, the panelists fill out a survey. The survey includes questions regarding each fragrance oil, including how it performed, what it should be named and overall score. We also encourage the panelists to create social media updates to keep us updated throughout the testing process. Recently, the 2015 Summer S.O.A.P. Panel wrapped up (see the list of panelists below). The panelists did an amazing job of thoroughly testing each fragrance, and gave us fantastic notes to help us choose which ones to add to the lineup. Based on feedback and scoring we are only adding one fragrance oil from this S.O.A.P. Panel (hint: it's chocolaty, minty and slightly buttery) so be on the lookout for the new addition! Checkout the panelists and their test results below.
Summer 2015 S.O.A.P. Panelists
Jessica of Sea Holly Beauty Company
Madie of Madiecakes
Kristie of Seven Seas Soap
Kelly of Soaping Soprano
Lauren of Single Barrel Soaps
Sarah of Sunflower State Soap
Amy of Sole Sanctifier Soaps
Jessica of Spoon River Design
Kristie of Seven Seas Soap did an amazing job of testing each fragrance oil in various projects, including cold process soap, bath bombs and scrubs. In the video below, you can see watch Kristie and her daughter smell each fragrance oil and give their opinions. Then, Kristie took the fragrances to the street and asked the public for their opinions. The whole office loved this fun video! It's so interesting to see what non-soapers think of the fragrance oils. =)
Below are photos from Kristie's Instagram of her various tests. On the top left and right are Kristie's cold process (I love how each is a different color!) and on the bottom are scrubs and bath bombs. Thanks for all your hard work Kristie!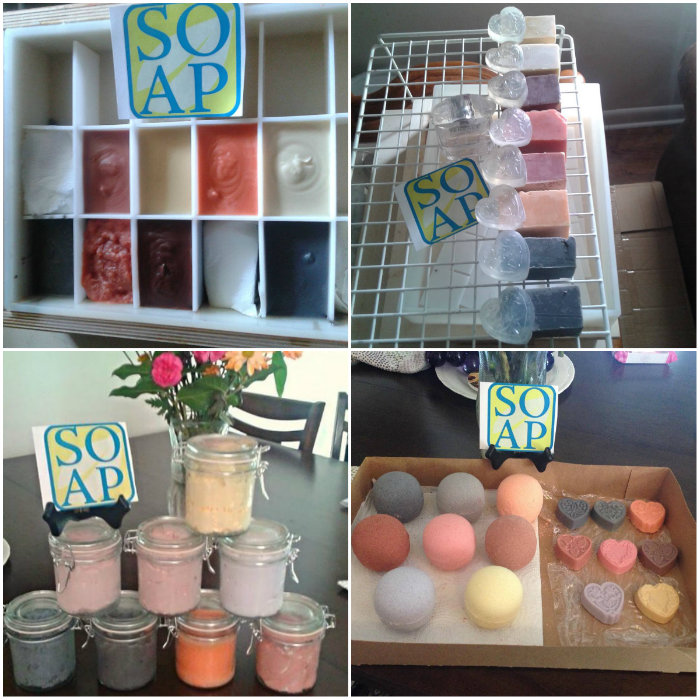 Sarah of Sunflower State Soaps also gave each of her cold process tests a unique design and name. Click here to see all eight of her fragrance tests, including her notes on how each performed. I love the names that Sarah gave each of these soaps, they are so fun! They definitely came in handy when coming up with names for the new fragrance. =)




Lauren of Single Barrel Soaps also knocked it out of the park with her clear testing notes and detailed images! You can see all her testing images and notes here. Lauren made both uncolored cold process soap, and soap with a unique design for each fragrance oil. This really helped give us an idea of how the fragrance discolored the soap. Check out her beautiful creations below! Unfortunately, we did have some fragrances in this Panel that did not work for each soaper and caused separation. While we hate to see this happen this late in the process (fragrances in the panel have already been tested 1X in CP soap by us before we include them in the panel), it's incredibly helpful…these fragrances definitely don't make it into the Bramble Berry lineup!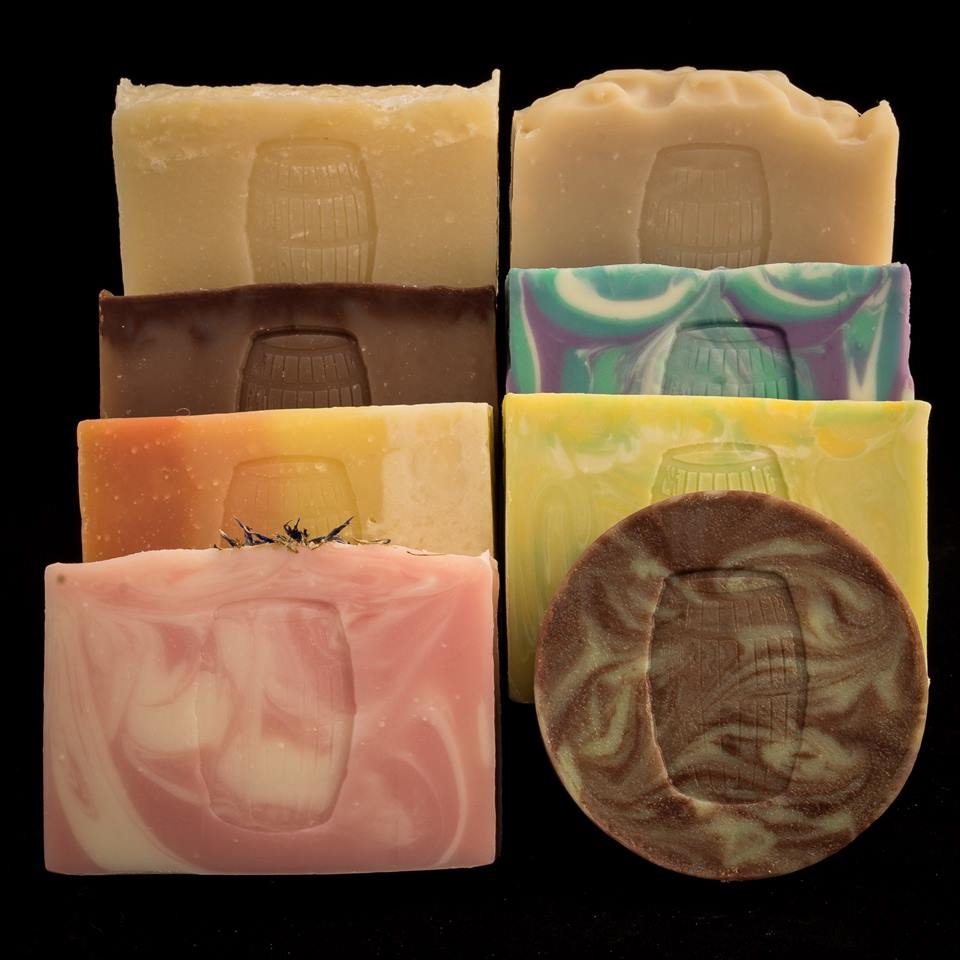 Kelly of the Soaping Soprano did an amazing job of testing all the scents in cold process soap. Kelly cleverly swirled the top of each test bar to add color, while still being able to see the color discoloration inside. Kelly also had a little trouble with fragrance 5…ack! Don't worry everybody…that fragrance oil won't be available on Bramble Berry.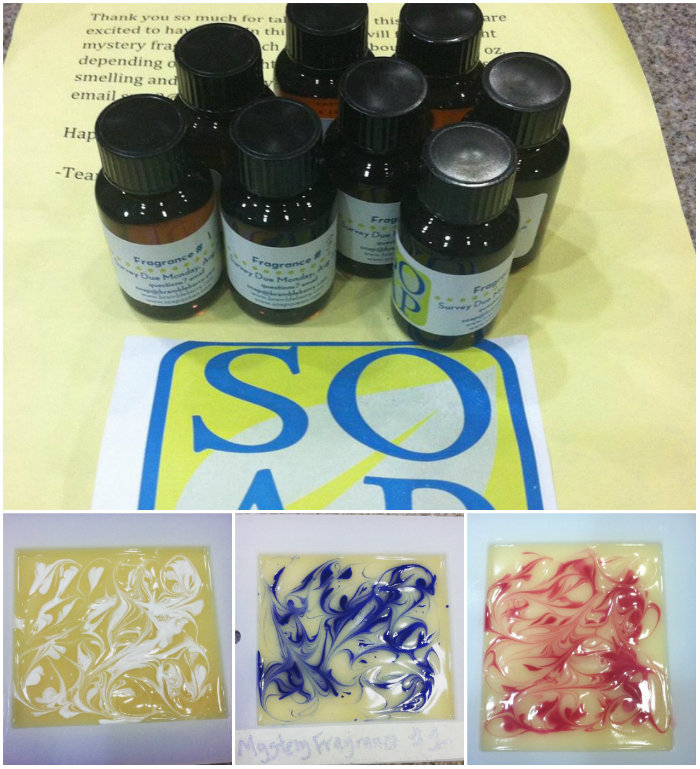 Madie of Madiecakes put her unique spin on the testing projects, with adorable French macaron soaps! Below are her chocolate and minty soaps. On the bottom on the left are Madie's cute bubble bars made with mystery fragrance #3, and on the right are shampoo bars made with mystery fragrance #1.
Jessica of Spoon River Design created cold process soap with each of her mystery samples. Below, you can see how the fragrance discoloration affected each bar. Fragrance oil #6 is clearly full of vanilla and chocolate notes, check out how dark it got! If you'd like to learn more about vanilla discoloration, check out this post.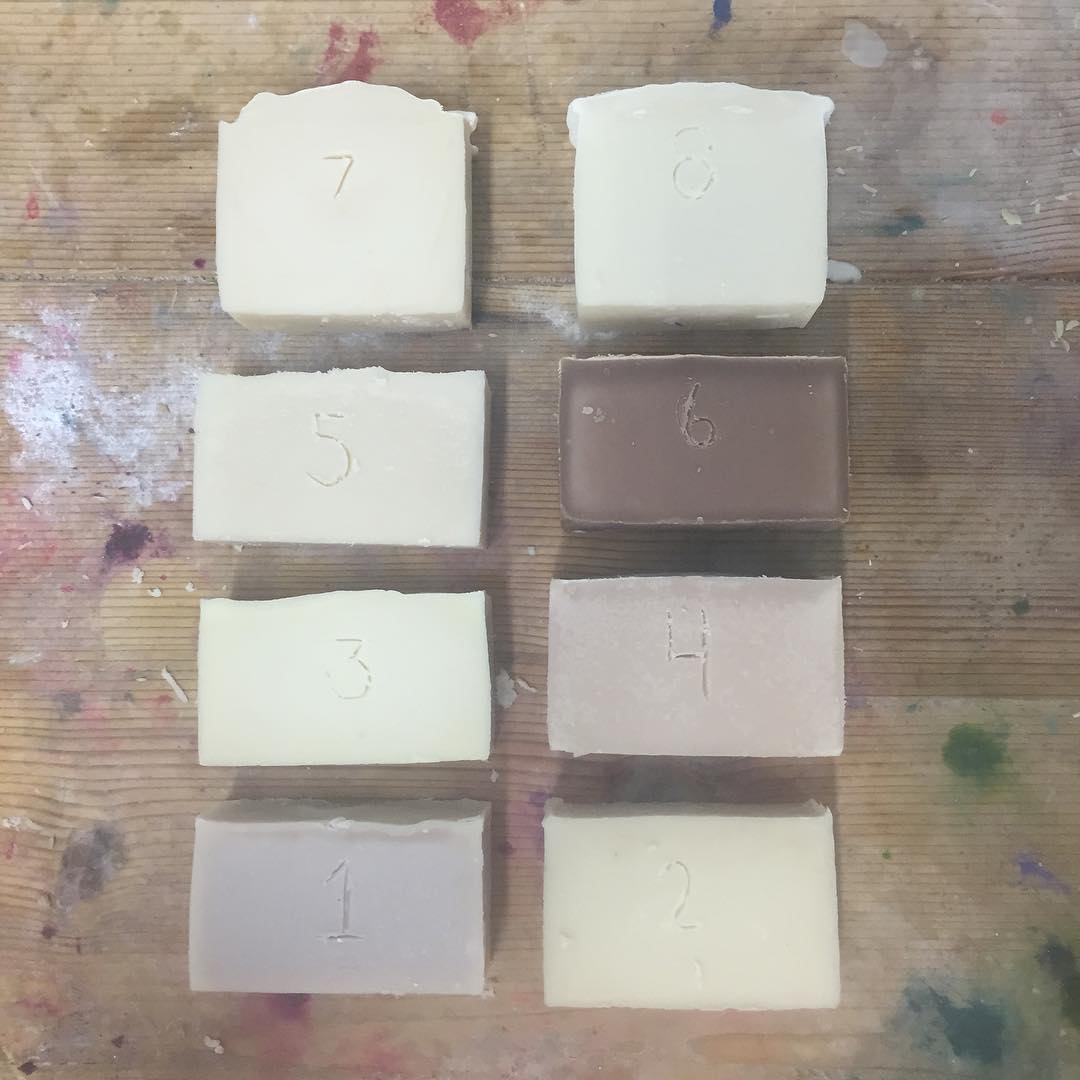 Last but certainly not least is Amy of Sole Sanctifier Soaps! Amy made several videos of her testing process, including an introduction, impressions of fragrances 1-4 and impressions of fragrances 5-8. You can also see what happened when she soaped with the naughty fragrance oil #5. Below is Amy's video of soaping with fragrance oil #6, which Amy called Chocolate Brownie.
Thanks again to all the Summer 2015 S.O.A.P. Panelists! We appreciate all the hard work you put into testing these fragrances. We can't wait to bring in the top fragrance from this panel…it will be available very soon. =)