The skies were cloudy and gray most of the week here in Bellingham, WA. Good thing there was plenty of vibrant colors and smells in the office! India was the inspiration for the Color, Spice and Everything Nice promotion, which has a variety of fun projects like this Vibrant Mendhi Cold Process Tutorial. A soapy pattern, colored with the new Radiant Plum Colorant, tops off layers of bright green and hot pink for a totally unique and cheerful soap.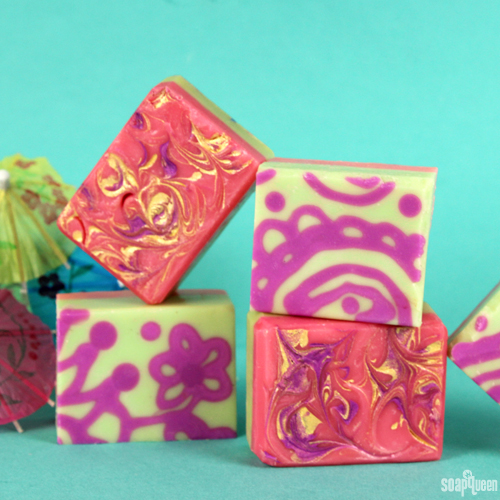 Intricate detail is also front and center in these Argan and Sandalwood Vanilla Lotion Bars. With skin-loving ingredients like argan oil and mango butter, these bars will leave your skin feeling silky smooth. Sandalwood Vanilla Fragrance Oil leaves a sultry and slightly spicy scent on your skin.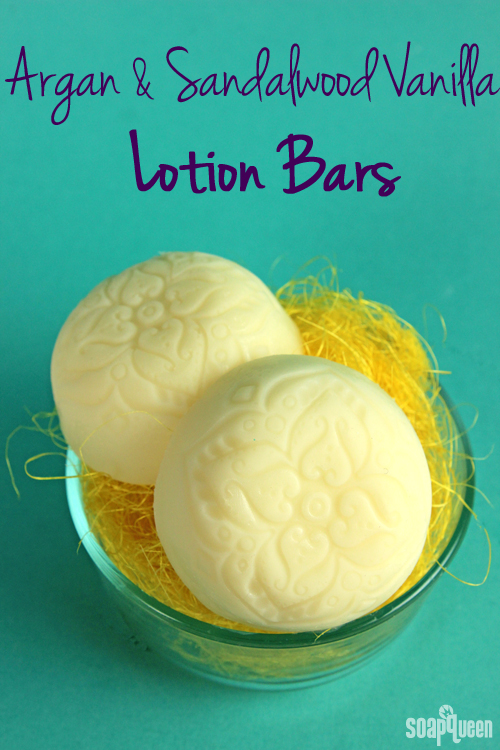 Sometimes, skin needs a little extra TLC. This is especially the case for women going through breast cancer treatment. This Soothing Lavender Breast Balm has ingredients like  olive oil, vitamin E oil and calendula extract to help calm dry patches and soothe irritated skin. It was created to raise awareness about Breast Cancer Awareness Month. While it is good to raise awareness, this guest post by Sharon discusses putting a positive spin on the title.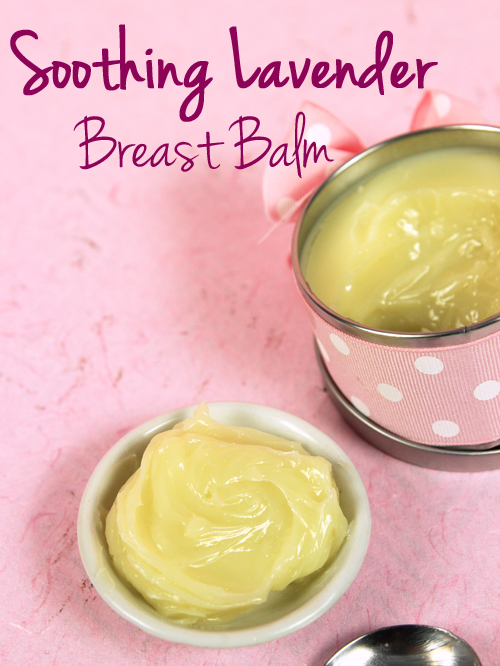 If you want more natural ingredient options, check out the Mad About Madder Root Powder blog post. It shows you how to incorporate the powder into your soap and how much to add based on your color preference. If you'd like to learn more about natural colorants, check out the Sunday Night Spotlight: Natural Colorants post.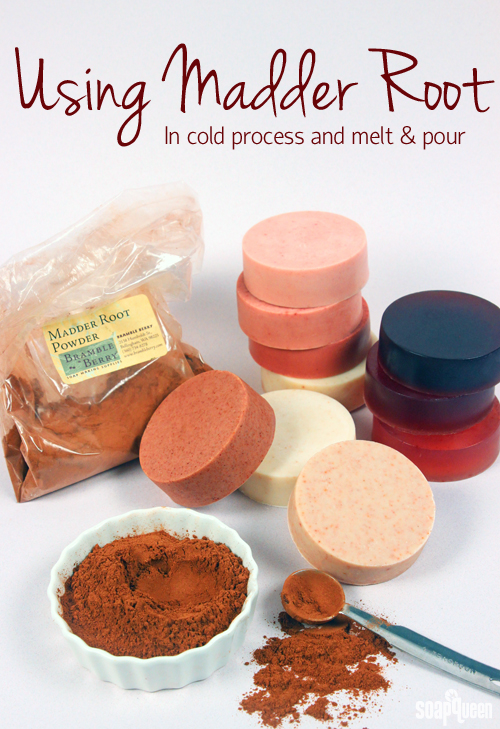 If you just can't get enough color, check out the From Online to In-Store: Josie's Beauty Boutique blog post. Josie began selling her colorful creations on eBay before opening a brick and mortar store in Oregon. Click through to see what inspires her to soap.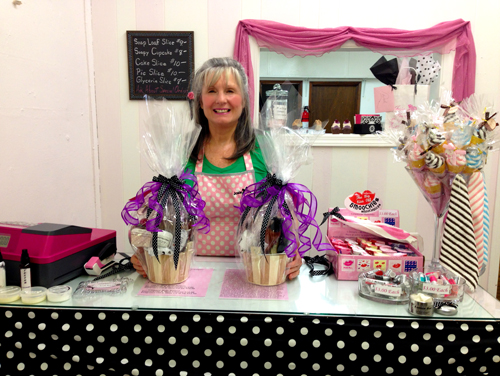 Like Josie, this week's Facebook Photo of the Week winner incorporates a lot of detail and color into her soap. This Monarch Butterfly Soap by Amy with Whipped Upp is a real show stopper.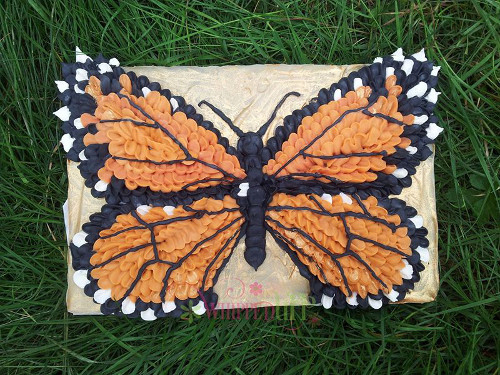 Amy piped on each gorgeous detail in her butterfly soap. Orange wings are contrasted against black and white details. If you want to pipe some pretty details onto your soap, check out this Whipped Cold Process Soap Frosting Episode of Soap Queen TV. Piped frosting also shines in this Rose Garden Cold Process Soap Tutorial.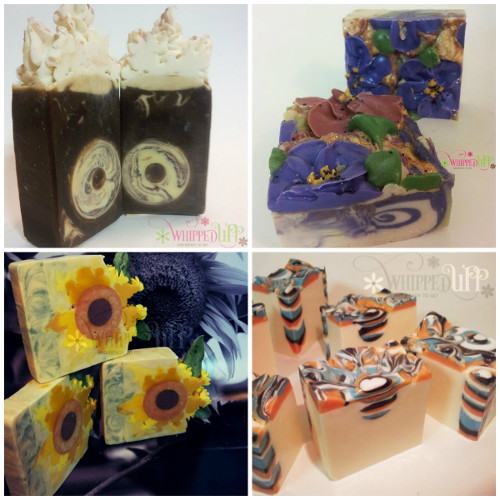 Above (clockwise, top left) are Amy's Glazed Creamy Caramel Mocha Soap, Midnight Violet Soap, Tribal Lavender Cold Process Soap and Sunflower Cold Process Soap. If you loved the multi-colored stripes in Amy's design, check out this Fall Sweater Stripes Tutorial. Stripes are also the focus of this Striped Berry Champagne Cold Process Soap.
Find Whipped Upp
On Etsy
On Facebook

Post pictures of your crafty creations on the Facebook page each week for a chance to be featured on the Soap Queen blog and receive a sweet soapy package from Bramble Berry. Photos are chosen based on consensus from the Bramble Berry staff, so the best way to increase your chances of winning is to show us lots of photos!