Yields:
Three 4 oz. lotion bars
The cold months take a toll on the skin, making moisturizing products a crucial step in winter skincare routines. When skin becomes dry and needs extra TLC, lotion bars made from luxurious oils are a fantastic option. Created with argan oil, mango butter and cocoa butter, these Argan and Sandalwood Vanilla Lotion Bars defend skin from the elements.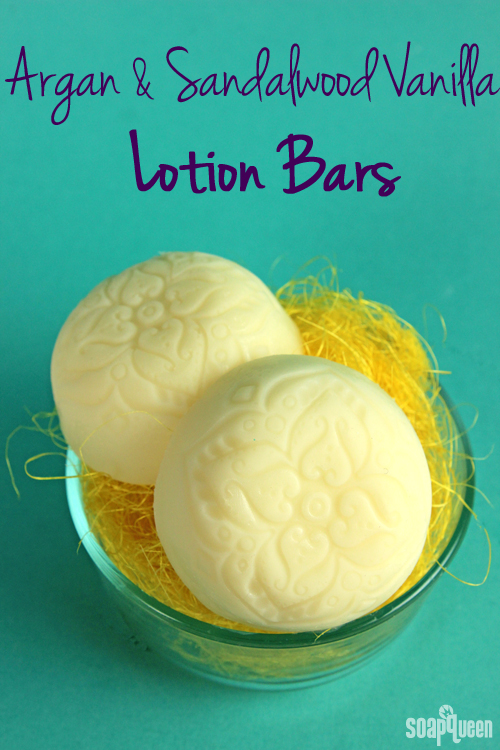 Argan oil, mango butter and cocoa butter are all amazing ingredients for the skin. Argan oil absorbs quickly and is full of vitamin E and essential fatty acids. Mango and cocoa butters  are both rich, solid butters, and help to create a barrier to protect skin.
Scented with Sandalwood Vanilla Fragrance Oil, these lotion bars leave a warm, creamy and slightly spicy scent on the skin (don't use too much, or it can smell a littler perfume-y). The Batik Dome Flexible Mold results in an intricate design, and releases the bars easily. Simply apply the bar directly to the skin, and massage in to help absorb.
What You'll Need:
Batik Dome Flexible Mold
(This mold has been discontinued. It has been substituted with the 6 Bar Oval Silicone Mold.)
2 oz. White Beeswax
1 oz. Deodorized Cocoa Butter
3 oz. Mango Butter
5 oz. Argan Oil
5 mL Avocado Extract
3 mL Sandalwood Vanilla Fragrance Oil
Droppers (optional)

Click here to add everything you need for this project to your Bramble Berry shopping cart!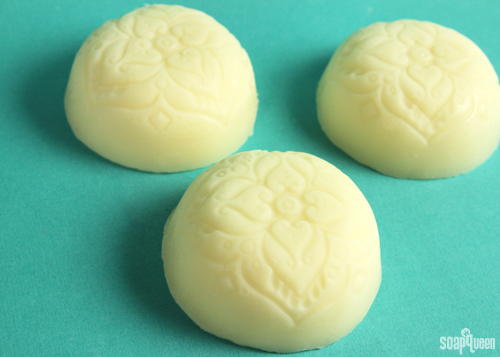 ONE:
In a heat safe container, add white beeswax and argan oil. Beeswax has an high melting point, so adding a liquid oil helps the wax to melt easier. Place container in the microwave and melt wax using 1 minute bursts, stirring between each burst.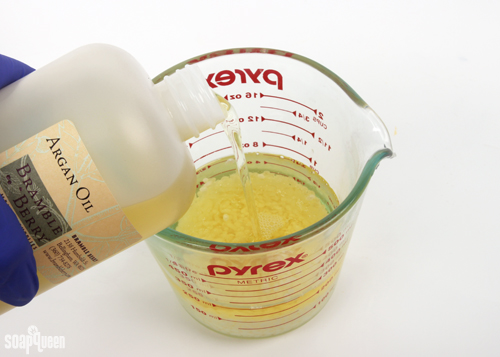 TWO: Cut the mango and cocoa butter into small pieces and add to the hot oil mixture. Cutting the butters into small pieces before adding helps melt the butters easily.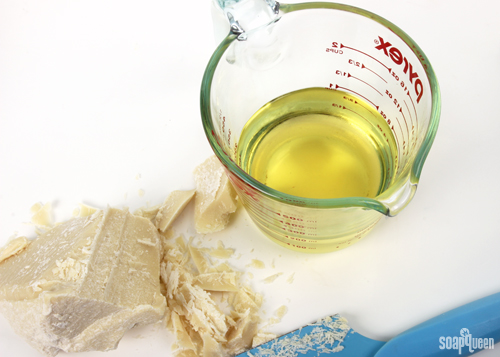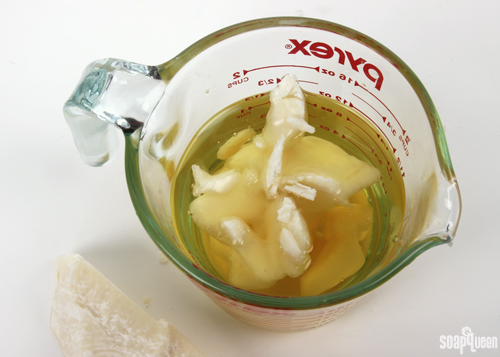 THREE: Stir butters until fully melted and incorporated. If necessary, place the container back into the microwave using 15 second bursts until the butters are thoroughly melted.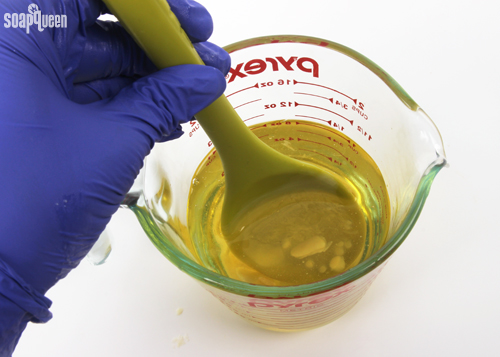 FOUR: Once fully melted, add the avocado extract and stir to combine.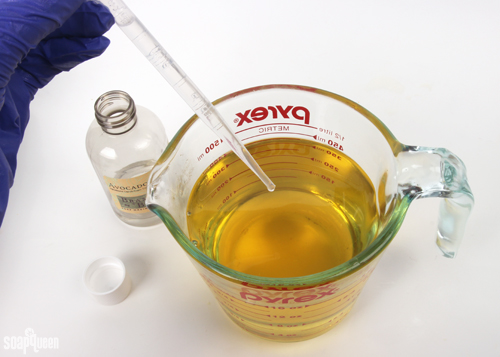 FIVE: Add the Sandalwood Vanilla Fragrance Oil, and stir to thoroughly combine.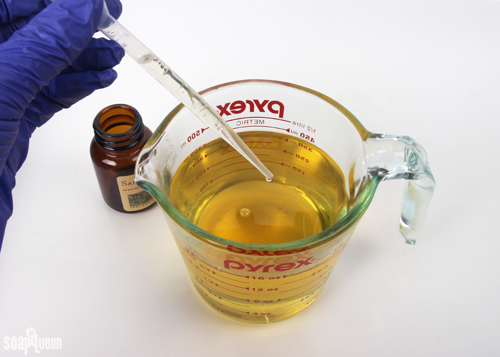 SIX: Slowly pour the mixture into each mold cavity. Be careful, the container may be hot!
(NOTE: The Batik Dome Flexible Mold has been discontinued. It has been substituted with the 6 Bar Oval Silicone Mold.)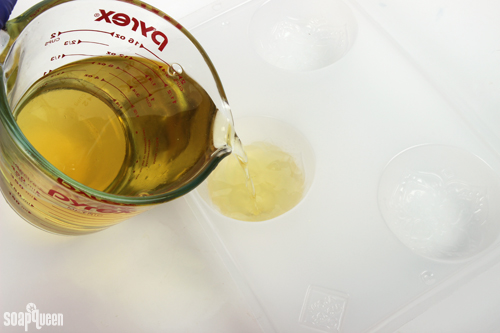 Allow the lotion bars to fully cool and harden. This may take several hours. Gently remove the bars and enjoy! When packaging these bars, make sure to wait until they are completely cool and hard. Saran wrap would work well as a packaging option, as well as a tin or jar.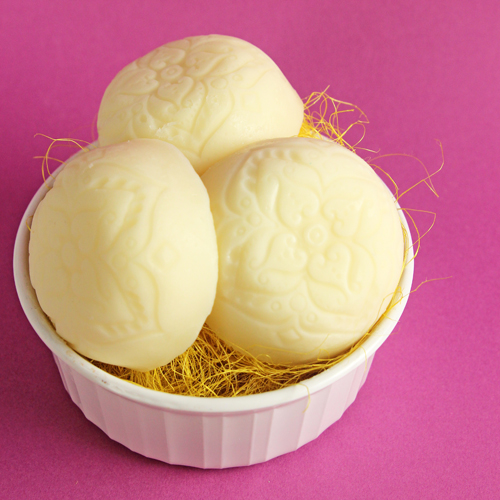 During the cold winter months, how do you keep your skin moisturized and comfortable?