What a week! I hope you had a chance to take advantage of our #Givember sales and coupons.  In fact, thanks to you, Givember has been so successful that we're working overtime to get your order to you in the high-quality manner you've come to expect from Bramble Berry. It may take us a few more days, but it's worth the wait!
To give you even more ways to interact with us, this week we rolled out the brand new Bramble Berry Help Desk Feature. Have a question? You can now chat with a live customer service person to get your issue resolved immediately! To learn more about this new tool, check out the blog post.
Have you gotten your order yet? Every order this month will include a sample of the delightfully sweet Cranberry Chutney Fragrance Oil. We're hosting another Make It Month featuring the fragrance, so be sure to check out this post for all the details!
For now, are you ready to get up close and personal with the photo of the week?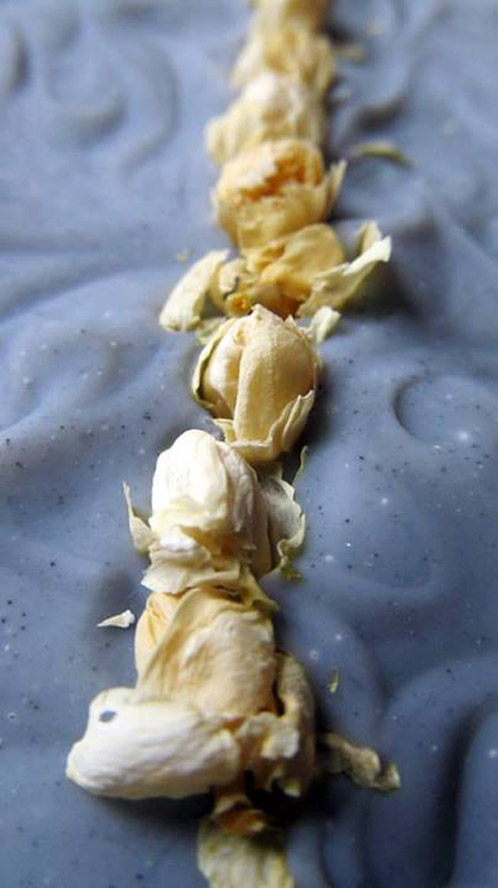 This week's Facebook Photo comes to us from Sarah from the Bubble and Flame Soap and Candle Company. It feature's Bramble Berry's brand new Natural Indigo Powder, which is quickly becoming one of our favorite natural colorants (we most recently used it in this Indigo Spoon Plop tutorial). It's just a gorgeous blue jean blue, and the dried rose buds on top are a lovely final touch.
Thank you so much, Sarah, for being a fabulous part of our soapmaking community. I hope to see more from you on Bramble Berry's Facebook page. Thanks again to everyone who continues to make our community a warm and welcoming place for soapers — newbies and veterans alike!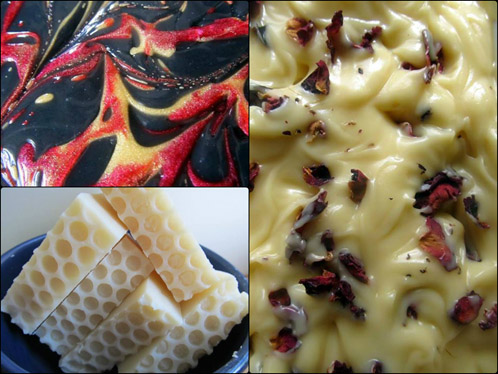 Sarah's Facebook Page: Bubble and Flame Soap and Candle Company
Sarah's Shop: Bubble and Flame Soap and Candle Company
 Post pictures of your soap creations on the Facebook page each week for a chance to be featured on the Soap Queen blog and receive a sweet soapy package from Bramble Berry.