Whoops! With Thanksgiving, I totally forgot to post our Facebook Photo of the Week. What can I say? All those delicious carbs just had me in a forgetfulness state of mind. Yum, yum! But before we get to the winning photo, did you have a chance to check out our tutorials and posts last week?
Last Sunday, we talked about one of my favorite fragrance oils, the yummy and delicious Dark Rich Chocolate. We're an office full of chocolate fiends, and this scent is wonderfully realistic. We even got dozens of blend suggestions from our readers, so check out the blog post to see the full list.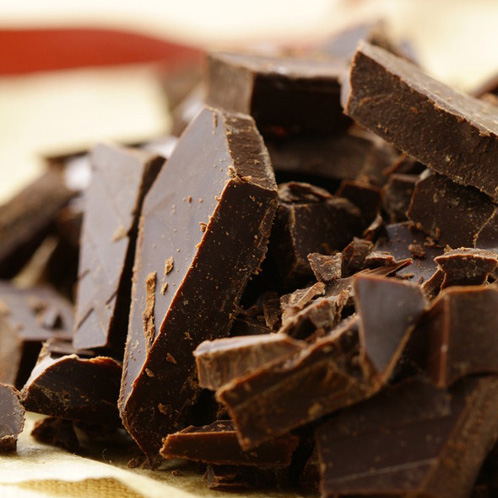 Need some idea for gift-giving? We have our 2013 DIY Gift Giving Guide with gift ideas organized into beginner, intermediate and advanced categories. Speaking of tutorials, we've made it even easier for you to find projects that suit your skill level! You may have noticed that on the left hand side of the blog we three shiny new buttons that allow you to see tutorials by skill level. Our hope is that this makes it even easier for you to find the type of project you're looking for. Last but not least, last week we released another SQTV short on making massage oil that is suitable for sensitive skin, including babies. Check out the quick video here. And now finally for our grande finale… Are you ready to see this week's photo feature? It's beautifully blue!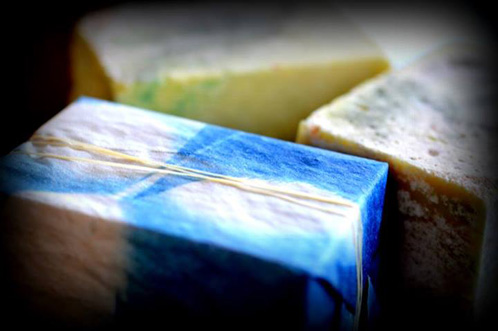 This week's Facebook Photo of the Week comes to us from Kate of Key Alchemy Soap Co.. It immediately caught my eye because of the beautiful packaging — I wouldn't even want to unwrap the soap! We later found out that she makes the packaging herself. She wrote up an excellent post on her blog about how and why she creates her own packaging, and it's a great read for anyone looking to add a special touch to their products this season. Thanks to Kate for being part of our soapmaking community, and be sure to check out her fun mosaic of beautiful soaps below!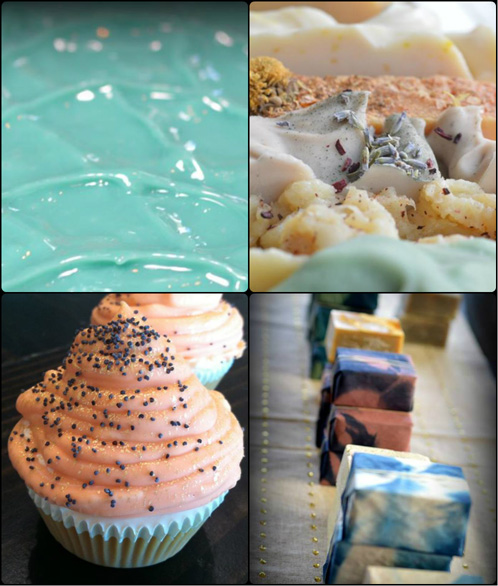 Kate's Facebook Page: Key Alchemy Soap Co.Kate's Blog: Key Alchemy Soap Co.
Post pictures of your soap creations on the Facebook page each week for a chance to be featured on the Soap Queen blog and receive a sweet soapy package from Bramble Berry.