The soaping community is as diverse as they come, but it's safe to say we all have one thing in common: we all like to "nerd out" when it comes to soap! Andrea Edgar took that idea step further in 2010 when she opened Soap4Squares, her soapy business that caters to fellow soapy nerds. Andrea has been a long time Soap Queen reader, and last year she was even one of 11 sponsored athletes for our first ever Bramble Berry Athletic Club. Read on to learn more about her soapy business and geek out over some totally cool soaps!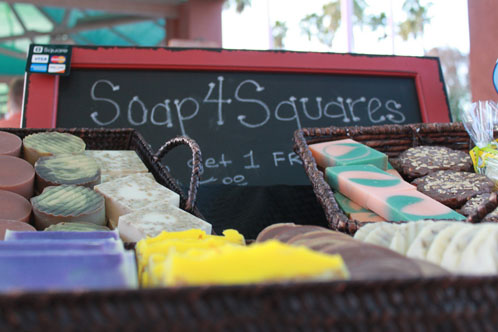 Soap Queen: How long have you been soaping for?  And how did you get started?
I began soaping in 2010 while pregnant with my son.  My skin became so incredibly sensitive during the pregnancy that almost everything on the market caused me to break out in hives!  In my search for a gentle, natural, and fun cleansing option, I stumbled upon the Soap Queen blog and Soap Queen TV channel.  I was intrigued with the idea that I could make amazing products at home, that were better for my skin, and a fraction of the cost of store bought soap!  I dove in head first and haven't looked back.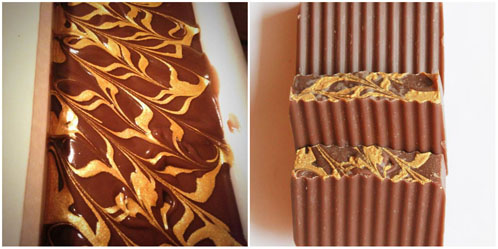 Soap Queen: You have such unique soaps, how do you come up with the ideas for them?
Honestly, some of my best ideas were formed on accident!  For example, when I first started using the Bramble Berry column mold I accidentally ripped the inner liner off of my fresh soap instead of sliding it off, leaving the soap log pocked and rough.  This happy accident led to the creation of our recently released Charcoal Shave & Body Soap!  I now use this technique deliberately to make rounds of soap resemble bricks of charcoal!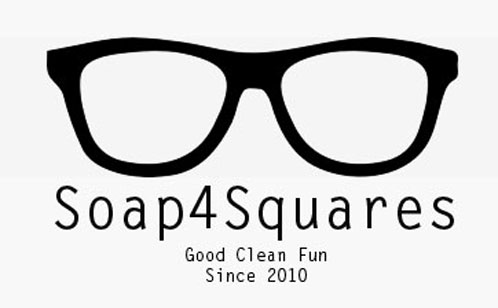 I also get great ideas from real life items I use or eat everyday. I'm a total foodie so many of my soaps are inspired by my fave snacks!  Our Caramel Crunch Brownie Soap was inspired by my favorite iced brownies at a local bakery, our Espresso Fudge soap was inspired by an adorable fudge boutique in Flagstaff, AZ, and our Pumpkin Bread soap was inspired by my favorite mid morning snack from a national coffee chain 😉
I'm also continuously inspired by the Soap Queen tutorials and the Bramble Berry Facebook Page!  The possibilities are endless and I'm continuously impressed with the creativity in this community.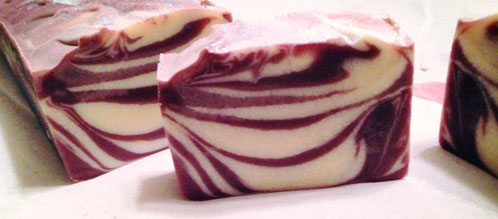 Soap Queen: What sort of advice would you give to those soapers just starting their businesses?
Oh wow, this is a hard one.  There are so many things I wish I could share with new soapers to make their journey easier!   If I had to choose just a few though, I would first say get involved in the soapy community.  There are so many forums, blogs, and tutorials that allow you to learn from others' mistakes, successes, and ideas!  Having a soapy support system to help you navigate the various aspects of starting and running a business is invaluable.
Second, I would say it is very important to remain business minded as you build your business and grow.  More specifically, I mean run your business like a business and not a hobby.  Make a budget, stick to it, create a business plan, know your goals, control your growth rate and know your brand.  If I had been more focused and honest with myself in the beginning about how much I wanted to (and could afford to) spend, what my goals were, and what I truly wanted my business to stand for, I could have saved time, money, and headaches.  Lastly, have fun!  This industry is unique in it's diversity and creativity.  Don't be afraid to take chances and make something beautiful!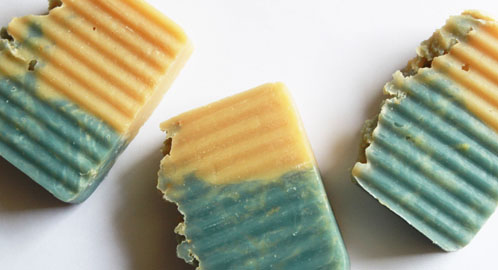 Soap Queen: What is your favorite Bramble Berry product?
I am currently in love with the Quick Mix Oils: Lots of Lather Quick Mix.  The quick mix oils basically take the work out of recipe formulation, master-batching, and pesky trial and error!  They ensure the result of each soap batch is exactly the same, giving customers consistency and high quality.   I just love how the perfect soap recipe comes delivered, ready to go, right to my door — and I can attest, the title is pretty accurate.  The mix is quick and gives lots of lather! =)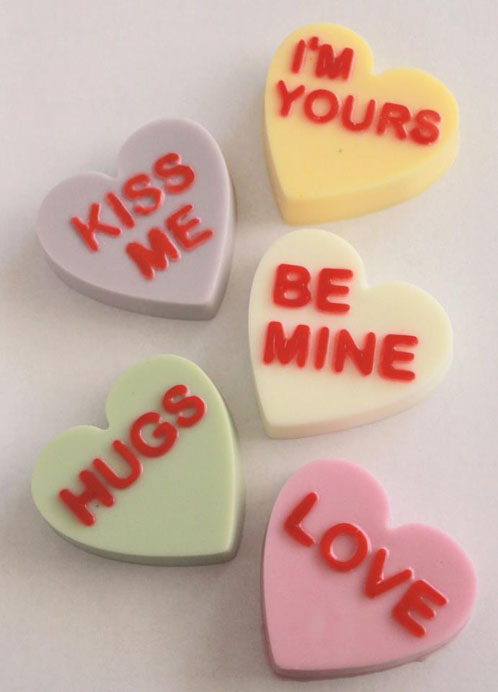 Soap Queen: Tell us something unusual or unique about yourself.
I love to sing karaoke!  Something about singing Black Velvet in the style of Alannah Myles really makes my night!  =)  I can't say I'm any good, but I sure love to sing!
Soap Queen: How did you come up with the name for your business?
Well, it was kind of given to me!  I'm a total book worm,  an avid reader and self-proclaimed "nerd".  I'm also an avid collector of bath and body products!  Hence, my husband affectionately dubbed me a "soap nerd".  I wanted to create fun and affordable bath products for other soap lovers, aka "soap nerds", so I created a business that does just that: creates soap for squares!  The name Soap4Squares quickly followed. It's silly and fun! =)
Find Soap4Squares: