When it comes to scrubby washes, there are hundreds of options. I'm picky about what goes on my body (working at a soap company will do that to you!), and I wanted a scrub that was gently exfoliating as well as leave my skin feeling smooth and soft. This Walnut Shell Wash was the result. It contains finely ground walnut shells for scrubiness as well as colloidal oatmeal to serve as a gentle, skin-soothing cleanser. It's great for rough patches such as elbows and feet, and the combination of Spearmint and Hungarian Lavender Essential Oils give this wash a mild, fresh scent. Next time, skip store-bought scrub in favor of this easy scrub you quickly make yourself.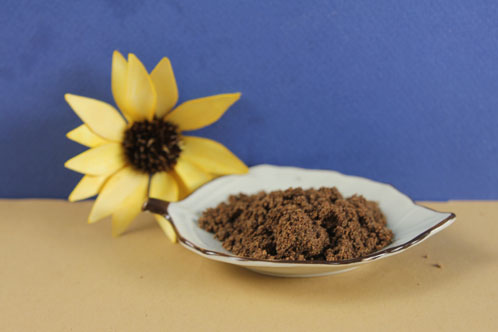 What You'll Need:
1.5 cups Walnut Shells
5 tablespoons Bentonite Clay
3 tablespoons Colloidal Oatmeal
3 ml Rice Bran Oil
3 ml Vitamin E oil
1 mL Hungarian Lavender Essential Oil
3 drops Roman Chamomile
14 oz. Aloe Vera Liquid
.15 mL Optiphen
.5 oz. Fractionated Coconut Oil (optional)
5 Droppers

Click here to add everything you need for this project to your Bramble Berry shopping cart!
ONE: In a large mixing bowl, combine walnut shells, bentonite clay and colloidal oatmeal. Using a wire whisk or spoon, thoroughly mix the powders together.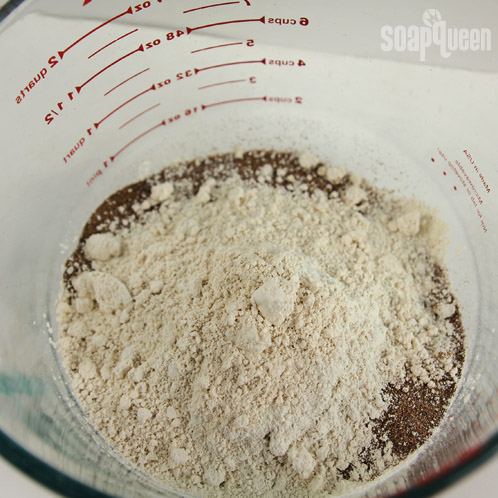 TWO: Using a dropper, add the Rice Bran Oil. Stir the mixture after adding to disperse the oil into the powders.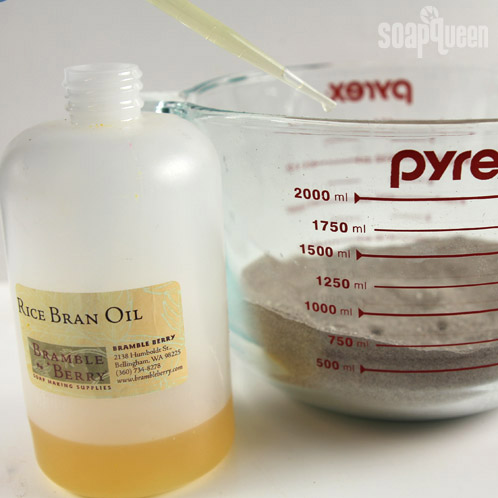 THREE: One at a time, add the Spearmint Essential Oil, Hungarian Lavender, Roman Chamomile and Vitamin E oil. As you add each liquid, be sure to stir the mixture thoroughly to break up any clumps of liquid that may form in the powder. Note: Vitamin E oil is extremely thick and it may take longer to suck up the liquid using the dropper.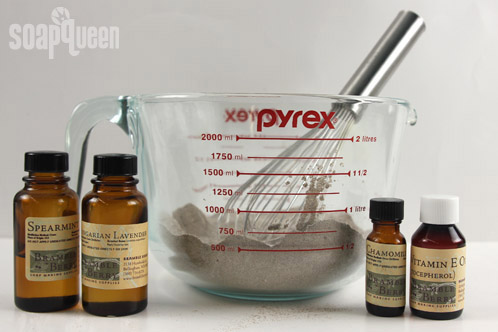 FOUR: Add the Aloe Vera Liquid. You can start by stirring it in with a spoon at first, but you may need to eventually dig in with your hands. Fully incorporate the liquid into the powder. When you're done, the mixture should have the consistency of wet sand.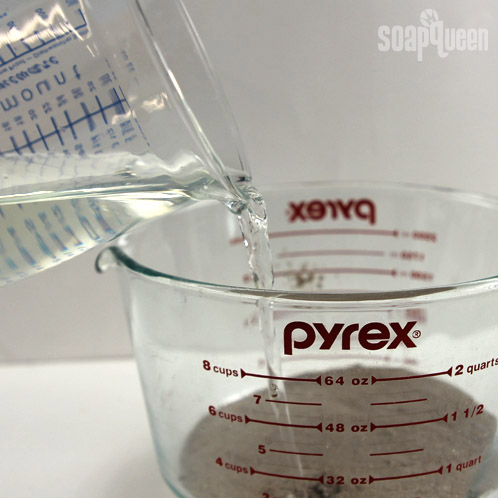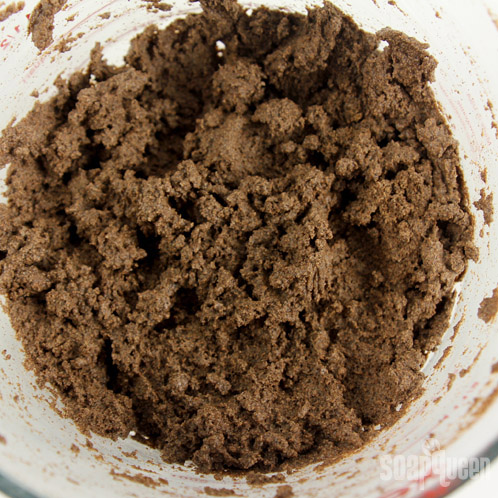 FIVE: Now add the Optiphen. Using gloved hands, mix the Optiphen into the scrub.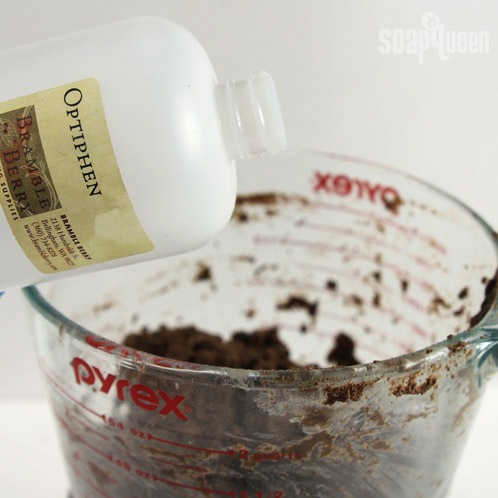 SIX: Finally, add the Fractionated Coconut Oil and mix well – this is important because you don't want pockets of oil in the scrub. If you want a more moisturizing scrub, you can add up to 1 oz. of oil. However, if you tend to have more oily skin, you can reduce the oil by half, to about .2 oz., or leave it out of the recipe all together.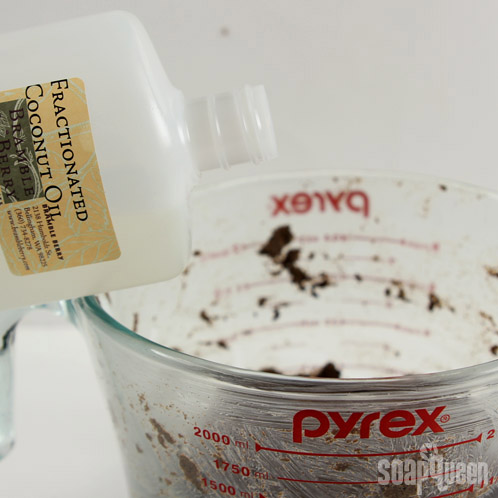 SEVEN: Using a spoon, scoop the scrub into a container. We like our 4 oz. jars with twist caps!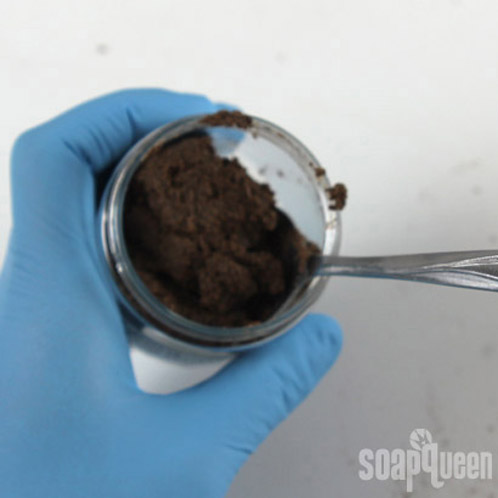 This is more of a dry scrub than you may be used to in traditional salt or sugar scrubs. Try it; I think you'll like it. Your scrub is ready to use right away after you use it.. Use it on your face as an excellent exfoliant when mixed with your plain face cleanser or as a total body scrub for smooth, soft skin.