What a soaperiffic week! On Thursday evening we had the official release of the Soap Crafting book at Village Books, a local and independent book dealer located here in Bellingham. It couldn't have gone better! There were cupcakes and soap favors and mimoasa galore, and I met fantastic soapers from all over the Pacific Northwest. I was even able to 'talk shop' with people who really understood the soapy world and my Mastermind groups came out to cheer me on too. It was a great night and I felt so supported. If you haven't gotten a chance to check out the book, be sure to take a look.
Despite all the commotion, we saw some fantastic photos on our Facebook page throughout the week. Are you ready to check out this week's winning photo? It's a very sweet treat.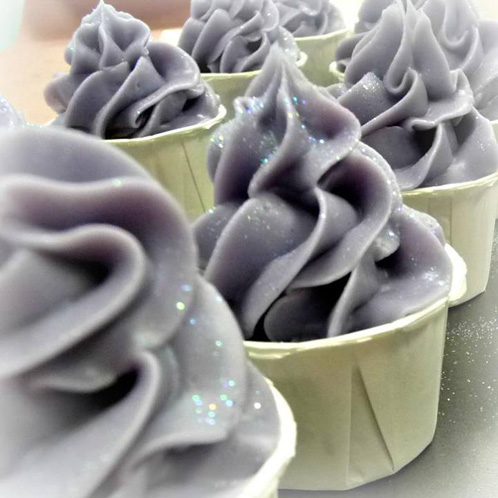 This week's photo is from Kirsten, owner of Kensico Soap Bar located in New York. This dessert-inspired soap was one of my favorites this week because I am a sucker for any cupcake-related item (check out some fun cupcake-inspired recipes from the blog here and here). Kirsten told us that these were mini cupcakes made for Kensico Soap Bar's first birthday celebration (Happy Birthday!) that were made with Bramble Berry's Swirl Quick Mix from the Soap Guild Conference Goodie Bag, scented with the popular Pineapple Cilantro and topped with Ultramarine Violet frosting. Thank you so much for being part of our soapmaking community and be on the lookout for a super soapy package headed your way. Keep sharing your photos with us for a chance to be featured on the Soap Queen blog.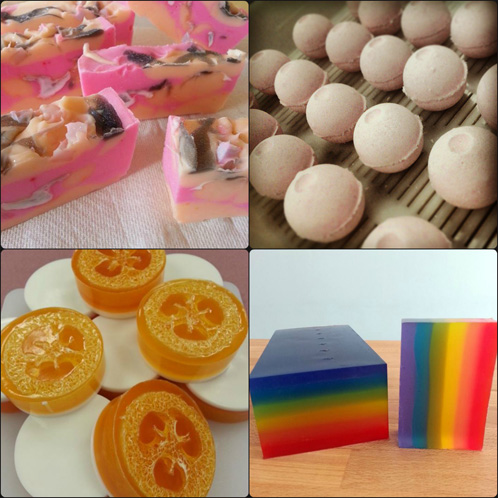 Kirsten's Facebook Page: Kensico Soap Bar
Kirsten's Instagram: Kensico Soap Bar
Post pictures of your soap creations on the Facebook page each week for a chance to be featured on the Soap Queen blog (as well as get a sweet soapy package from Bramble Berry).