After a gorgeous week of weather up here in the Pacific Northwest, celebrating Jamisen's 2nd birthday (I can't believe my baby boy is two years old!) and being absolutely exhausted after moving while 8.5 months pregnant, I was happy to take a small little break to look over all the Facebook photos and pick the winner of this weeks Facebook Photo of the Week. Are you ready to check out this fabulous gem I found on Bramble Berry's Facebook page? Follow along and you can ooh and ahh over the fabulous soap with me!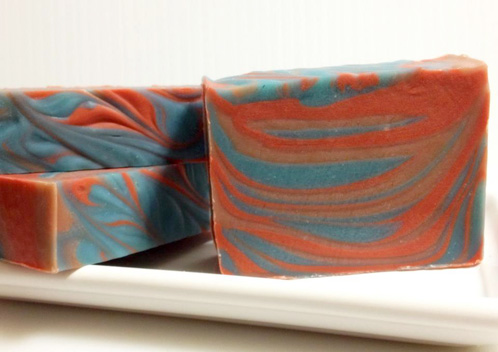 This week's super fun Facebook Photo comes to us from Timmi of Ivy Coreen. Timmi made this gorgeous cold process soap for the Tiger Stripe Challenge at Great Cakes Soapworks (Have you entered this weeks challenge yet? Check it out here!) and I couldn't get over how gorgeous it turned out. Timmi ended up calling this soap, Santa Fe Trail because of the super earthy color tones. Thank you so much for sharing your challenge soap with us and being a fabulous part of our Facebook soaping community. Keep a look out for that special little package headed your way!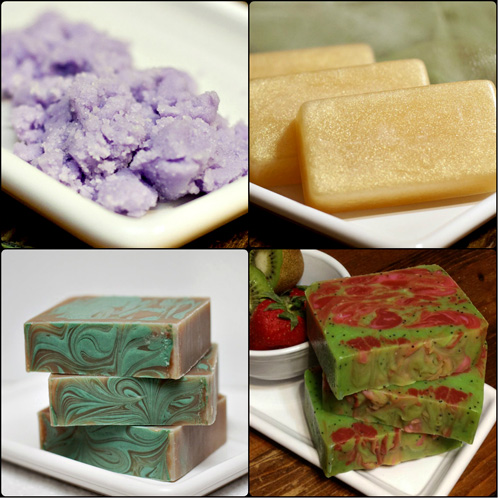 Timmi's Facebook Page: Ivy Coreen

Timmi's Website: Ivy Coreen Bath & Body

Would you like your photo or project to be featured on the blog? Come join us for soap talk, contests and lots of crafty inspiration on Bramble Berry's Facebook page and share a photo of your latest project. Your handmade soap might be next week's feature! Do you have a full tutorial to go with your soapy project? Submit your recipe to teachsoap(at)brambleberry(dot)com to get have a chance of winning a $10 Bramble Berry Gift Certificate, click here for more details!