It's hard to believe October is here already. This week the blog featured fall-friendly tutorials like the Crescent Moon Cold Process Soap. The bars are all about contrast. They have a dark gray base and a bright yellow embed made with the Mini Moon Silicone Column Mold. They also have a touch of Gold Sparkle Mica sprinkled on top. For a smoky and complex scent, the soap has Tobacco & Bay Leaf Fragrance Oil.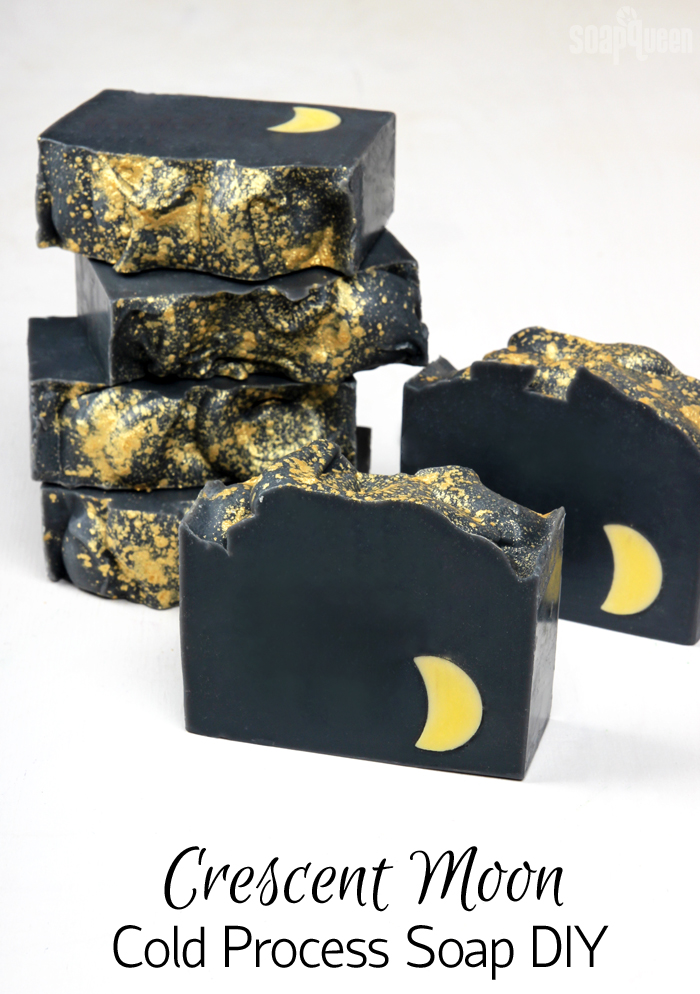 The participants in the Fall 2016 Soap Swap used a variety of designs, including embeds, swirls and layers. Some of the bars also had fresh ingredients like milk and honey. It was so fun seeing all the creative designs and packaging. To see some of the beautiful soap we received, check out the Inside the Fall 2016 Soap Swap post.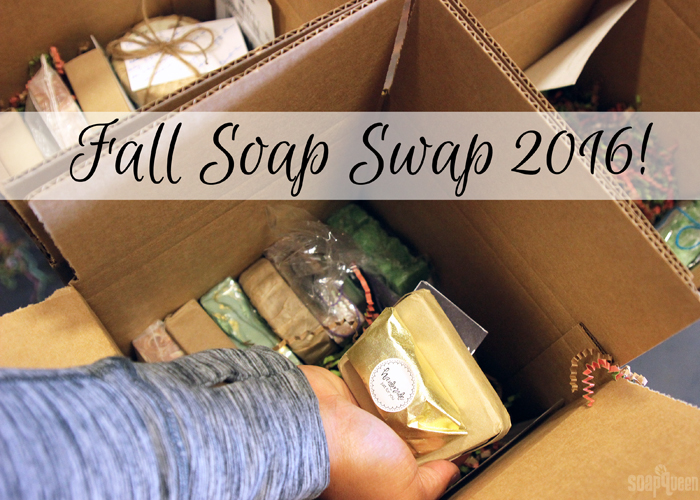 While fresh ingredients work well in cold process soap, they don't work well in melt and pour. Melt and pour bases have already gone through the saponification process. When you add a fresh ingredient like milk, it won't turn into soap. That means the milk will eventually spoil. You can add other fun ingredients like color and fragrance though! Learn more in the Purees and Fresh Ingredients in Melt and Pour Soap post.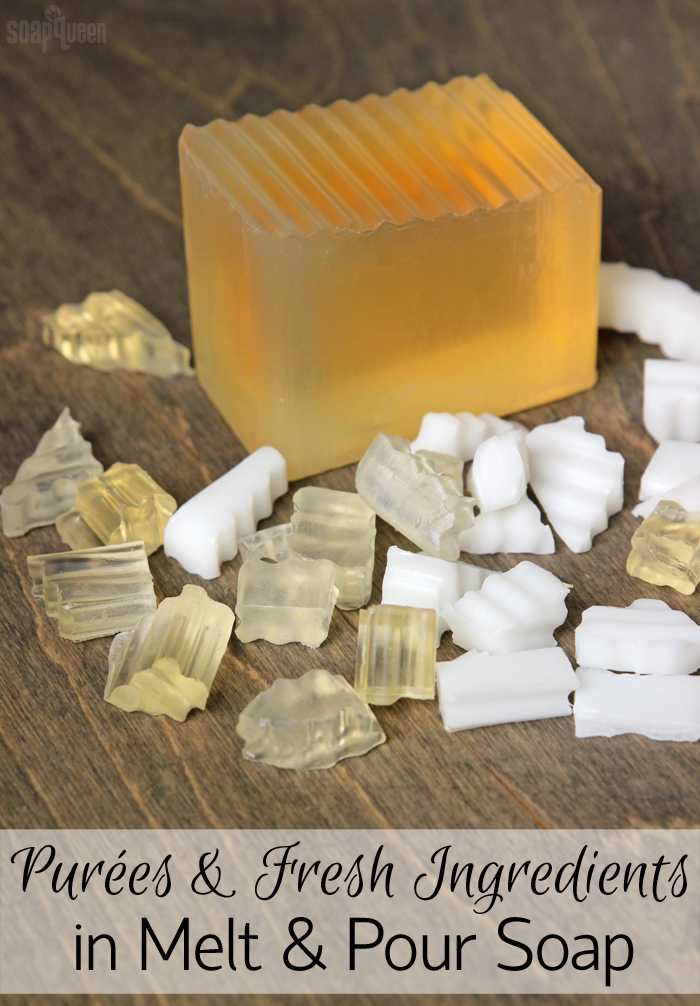 Essential oils are a great way to incorporate fresh ingredients in your products without affecting the shelf life. The Orange Poppy Seed Salt Scrub is scented with 10X Orange Essential Oil. It gives the scrub a fresh scent and slight orange hue. The scrub also has orange peel powder for a bit of color and extra exfoliation.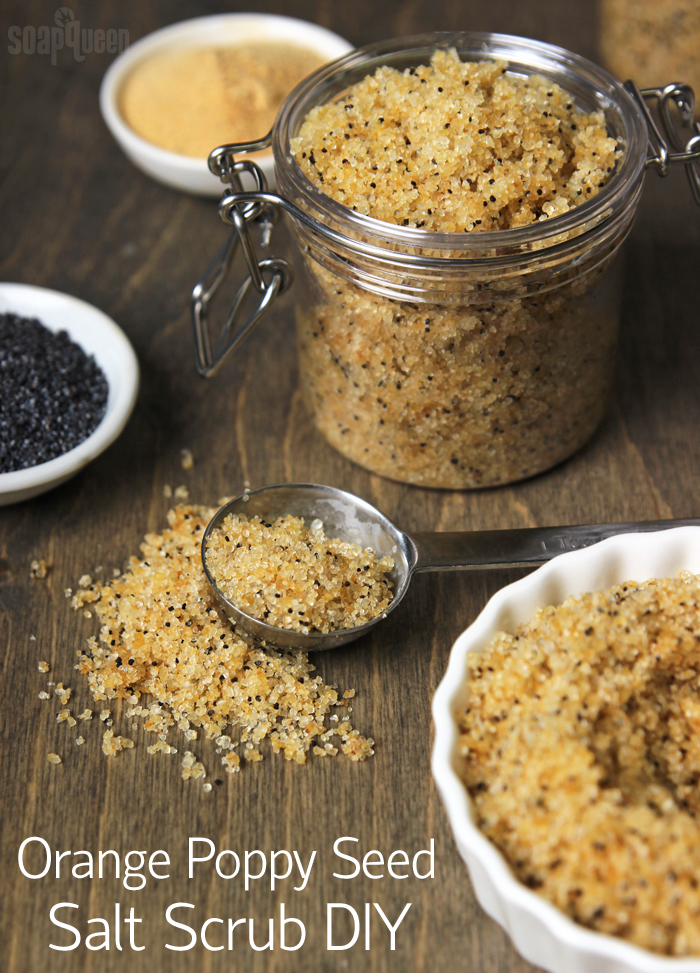 For more delicious handmade goods, you'll love this week's Facebook Photo of the Week by Dawn with Sweet Addictions Soaps. Her Unicorn Poop Soapy Cupcakes are made with Energy and Kumquat Fragrance Oil.
How gorgeous are these soapy cupcakes? I love the rainbow frosting, and you can't go wrong with plenty of sparkle. For more colorful projects, check out the Rainbow Heart Melt and Pour Soap. The Natural Colorant Cold Process Soap Tutorial looks beautiful as well.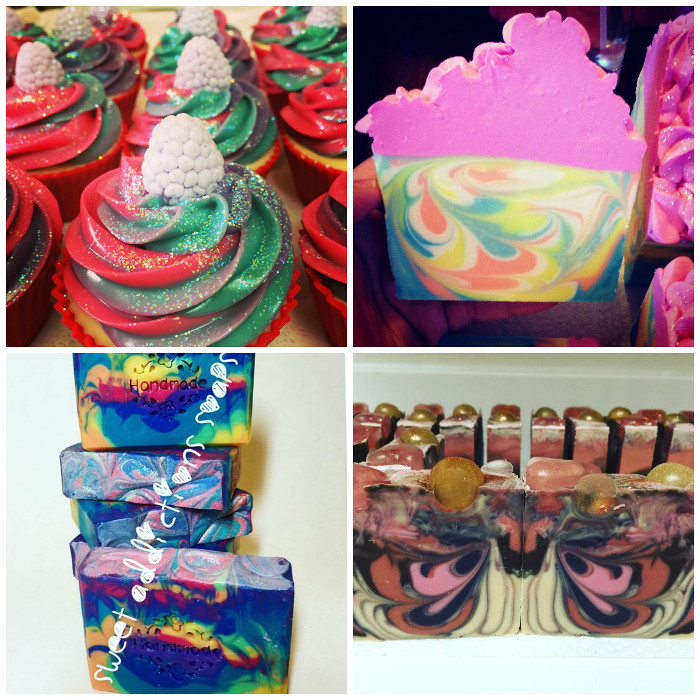 Above (clockwise, top left) are Dawn's Soapy Cupcakes, Walkin' on Sunshine Soap, Butterfly Soap and Rainbow Soap. For more fun cupcakes, check out the Sparkling Champagne Soap Cupcake Tutorial. You can make them with melt and pour as well, as seen in the Luscious Lemon Cupcakes Tutorial.
Find Sweet Addictions Soaps
On Etsy
On Instagram
This week's Instagram Photo of the Week by Love Yevteyeva features beautiful colors as well. I love the rimmed design, especially against the solid green base. It is truly stunning. See more of their beautiful work on their Instagram page.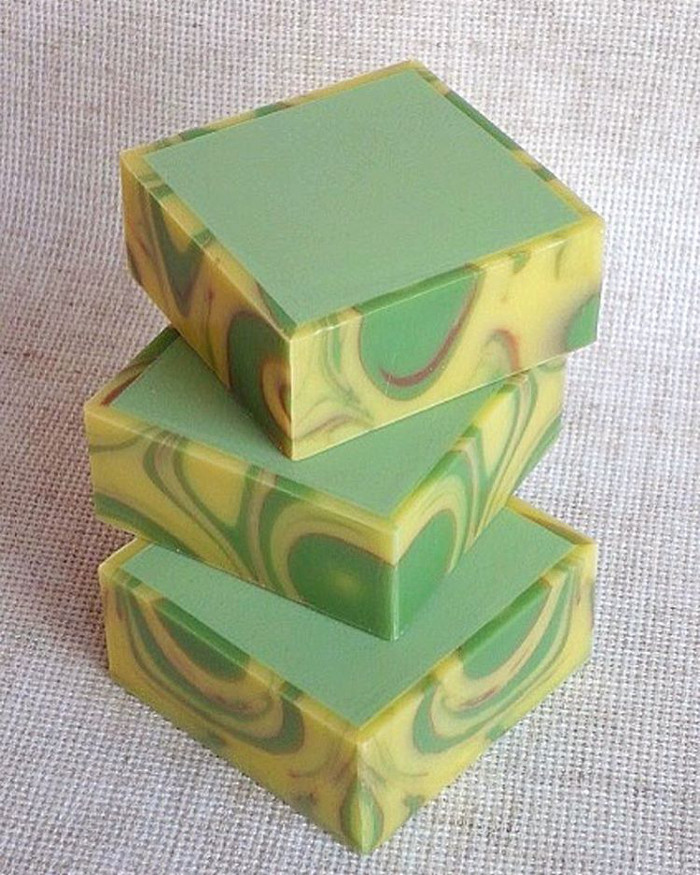 Post pictures of your crafty creations on the Facebook page each week for a chance to be featured on the Soap Queen blog and receive a sweet soapy package from Bramble Berry. Photos are chosen based on consensus from the Bramble Berry staff, so the best way to increase your chances of winning is to show us lots of photos!
To participate in the Instagram contest, hashtag your pictures with #soapshare. Each Friday, I will pick a photo on Instagram to be featured on the Bramble Berry Instagram account.
For those of you who have been featured on the blog, we now have an official "Featured on the Soap Queen" badge! You can include that badge on your website, blog, pictures, etc. To save the badge, click here. =)