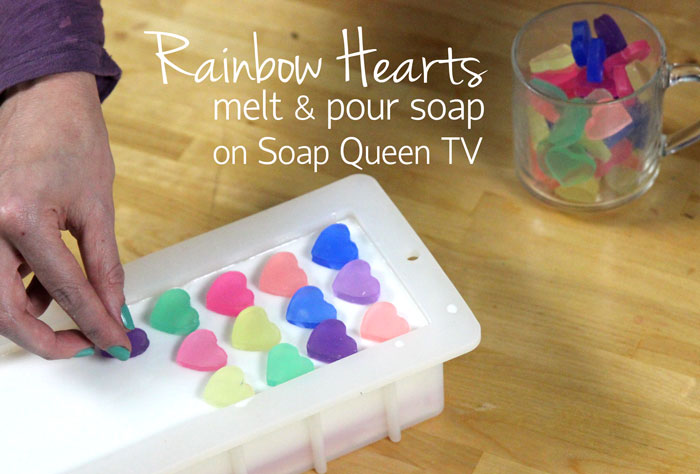 This Rainbow Heart Melt and Pour soap will make you smile with plenty of sparkle, color and hearts. Inspired by a previous Soap Queen tutorial of the same name, the design has been updated to include more hearts and color in each bar. Pink Grapefruit Fragrance Oil gives the project a bright and happy scent.
This melt and pour soap includes six vibrantly colored heart embeds created with the Mini Heart Silicone Column Mold. Color blocks are used to give each heart a different rainbow hue. To help the layers and embeds adhere, having a bottle of 99% isopropyl alcohol nearby is crucial. Spraying rubbing alcohol in between and after pouring layers helps the soap stick together, and disperses any bubbles on top.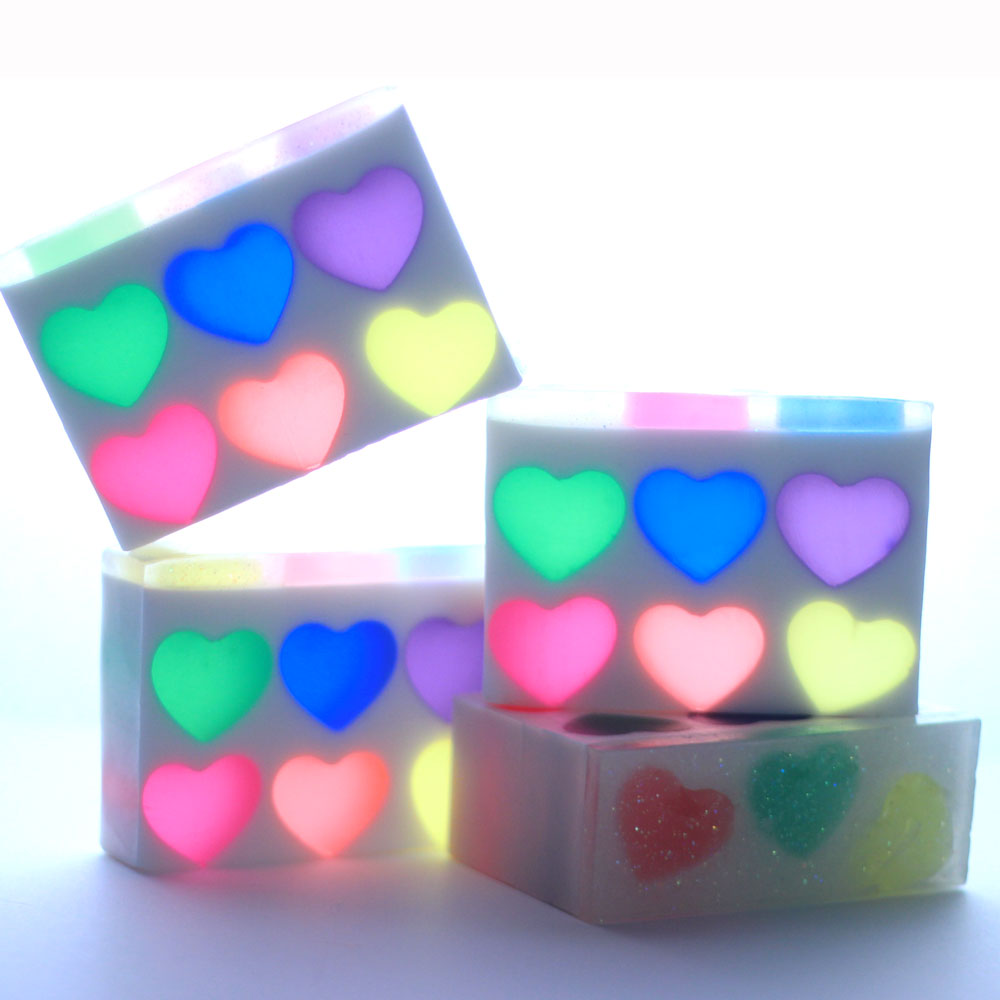 What You'll Need:
10″ Silicone Loaf Mold
Mini Heart Silicone Column Mold (six molds)
Easy Pour Mixing and Measuring Containers (6 containers)
25 oz. White Melt and Pour
35 oz. Clear Melt and Pour
.7 oz. Pink Grapefruit Fragrance Oil
Fizzy Lemonade Color Block
Tangerine Wow Color Block
Ultramarine Blue Color Block
Fired Up Fuchsia Color Block
Electric Bubblegum Color Block
Hydrated Chrome Green Color Block
Fine Iridescent Glitter
Iridescent Glitter
Optional: 99% Isopropyl Alcohol, 8 oz. Bottle with Spray Top, Clean Up Tool


Click here to add everything you need for this project to your Bramble Berry shopping cart!