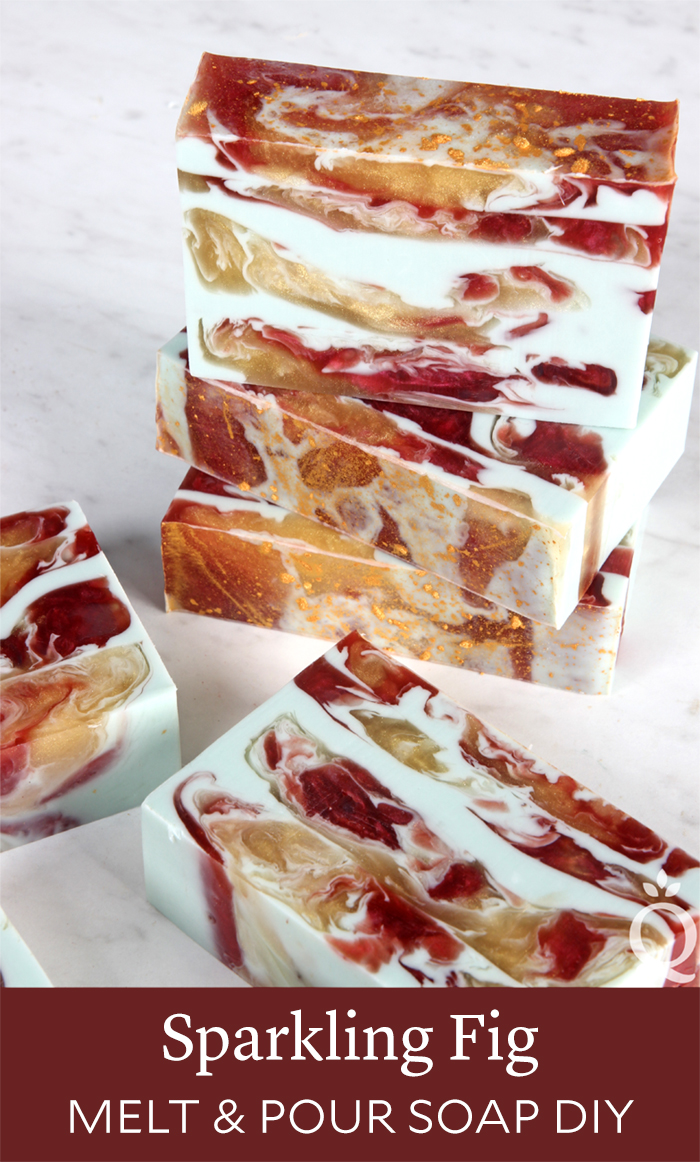 Here in Bellingham, WA, almost every restaurant has a specialty cocktail. Many of the drinks feature house-infused liquor and funky combinations like thyme and peach puree. The interesting combination of flavors, colors, and textures in artisan cocktails inspired this melt and pour project.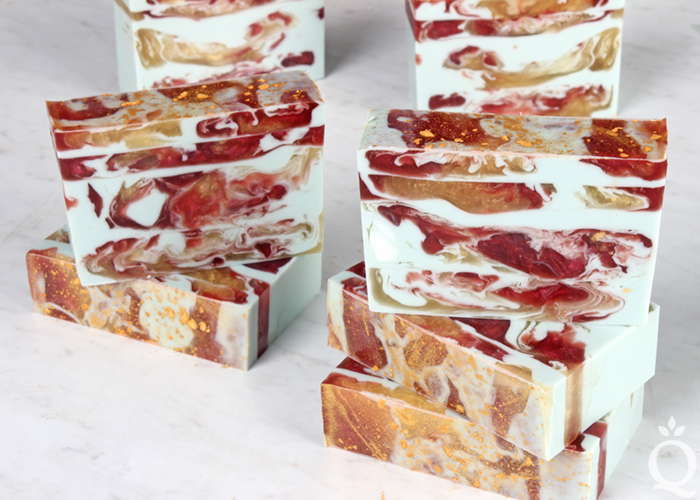 It's made with Sparkling Fig Cocktail Fragrance Oil, which is a fruity yet green fragrance. It brings to mind a bubbling cocktail with a sprig of something green placed on the rim of the glass. The fragrance mimics the swirled gold, burgundy, and green layers in each bar.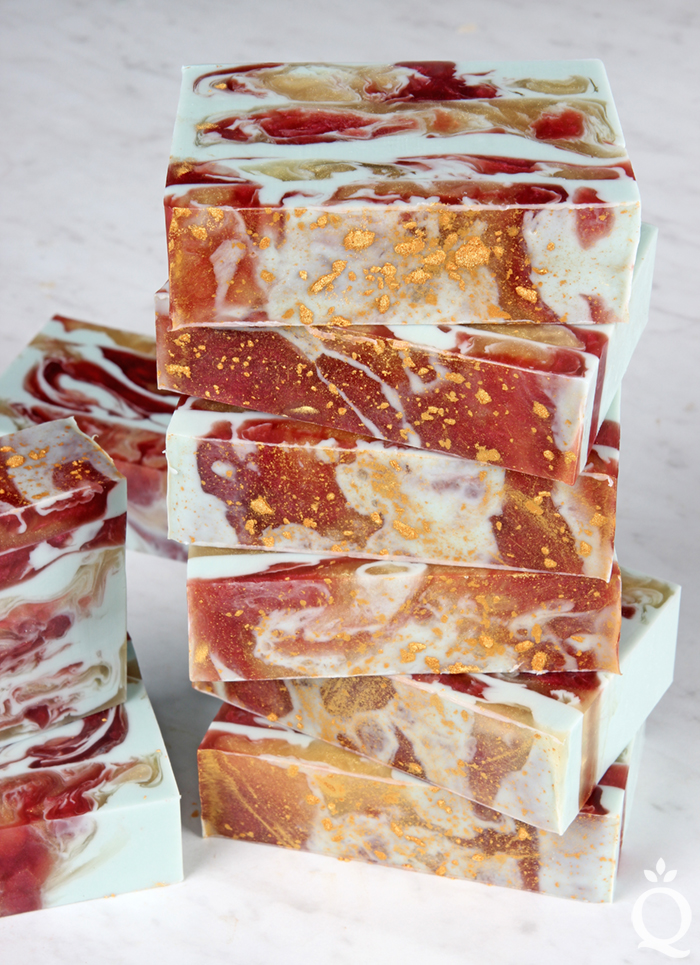 Swirling melt and pour isn't difficult, but it does require an understanding of how the soap behaves at different temperatures. If you've never swirled melt and pour soap before, see our tips here. A thermometer comes in handy for this project to check temperatures. A spray bottle of 99% isopropyl alcohol is also a must. Without spraying alcohol before each layer, they may not stick together.