The honey projects ended this week with recipes that exfoliate and soften the skin. The Wildflower Honey Sugar Scrub has strawberry seeds for extra exfoliation. To ensure the skin feels clean without being too dry, the recipe includes skin-loving jojoba oil. Wildflower Honey Fragrance Oil adds a sweet, floral scent.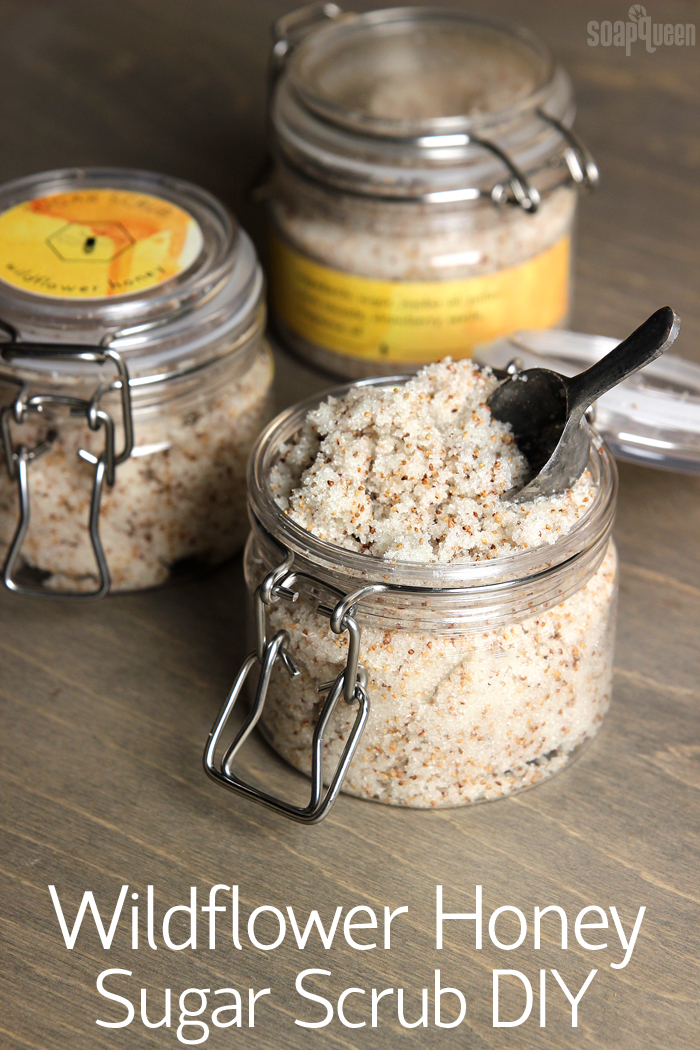 Moisturize your freshly scrubbed skin with the Beeswax and Honey Lotion Bars. Olive oil and shea butter feel luxurious and hydrating on the skin. The mixture of Pure Honey Fragrance Oil and yellow beeswax give the bars a sweet and slightly smoky scent. The best part is they're super easy to make.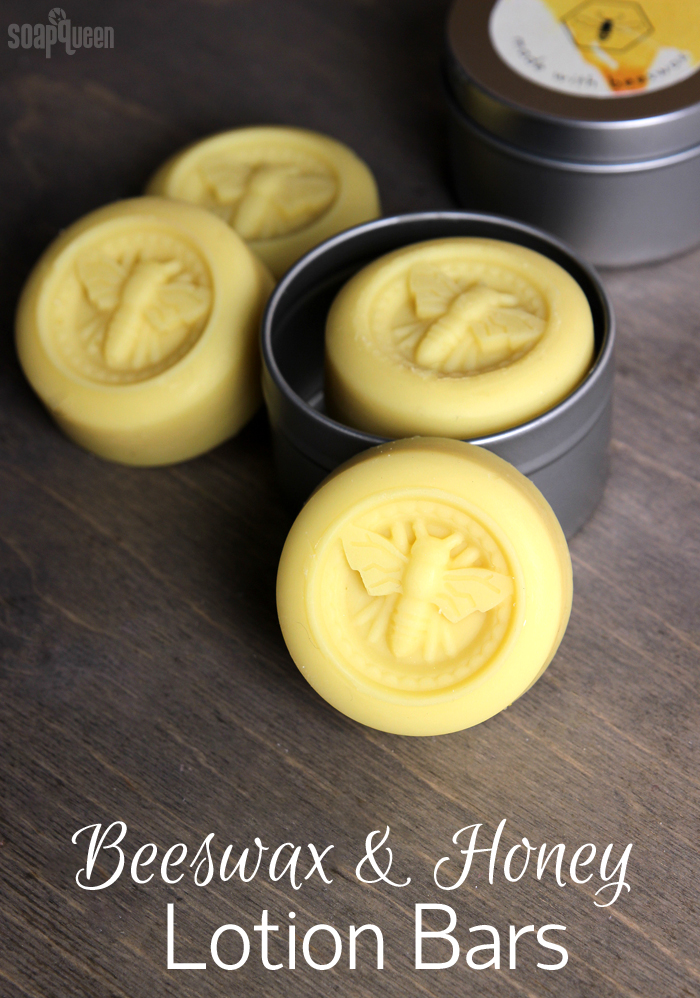 If you can't get enough honey, you can try your hand at beekeeping. Heather, a Bellingham beekeeper, has done so for more than 10 years. The hives are in her backyard on a bee deck. Before getting started, it's important to know how to keep your bees healthy and happy. Check out the Beekeeping at Home post for more information.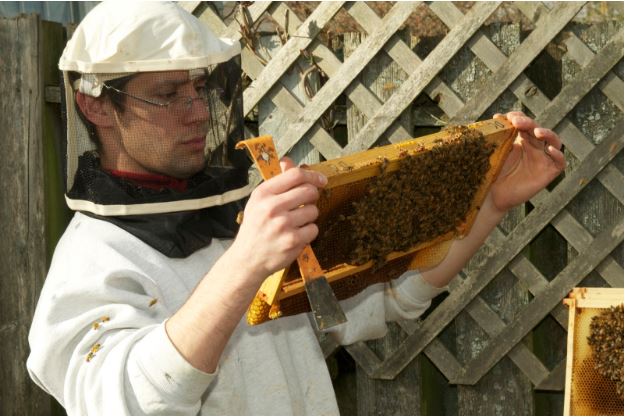 Whether it's soapmaking or beekeeping, there are hobbies to suit every preference. Some crafters are artistic and love creating a one-of-a-kind product. Others are entrepreneurial and have an eye for business. Curious to find out what kind of crafter you are? Take this quiz.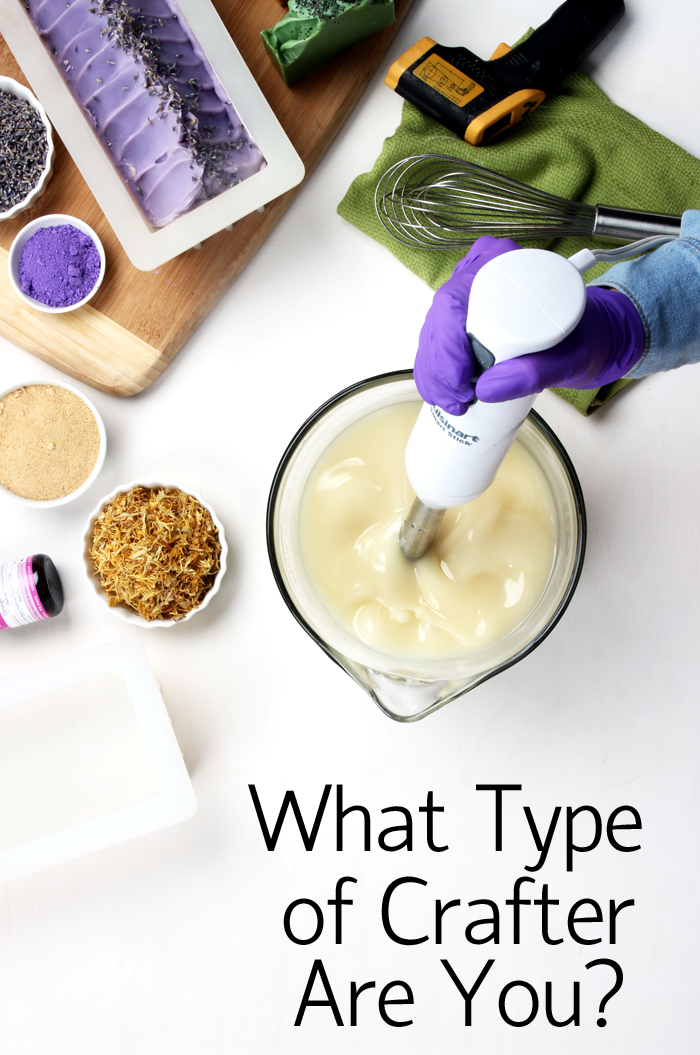 This week's Facebook Photo of the Week is definitely a work of art. The gorgeous tile soap was created by Alan with Alan off the Hook.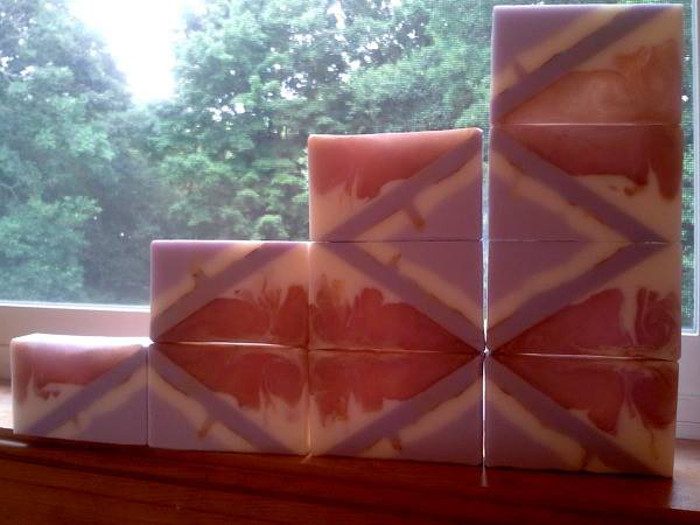 Alan's soap is gorgeous. He's been experimenting with tile effect patterns and different ways to display them at craft fairs. This stunning soap would immediately catch my eye. For more angled designs, check out the Neon Geometric Melt and Pour Soap Tutorial. Get the look in cold process with the Dragon's Breath Soap Tutorial.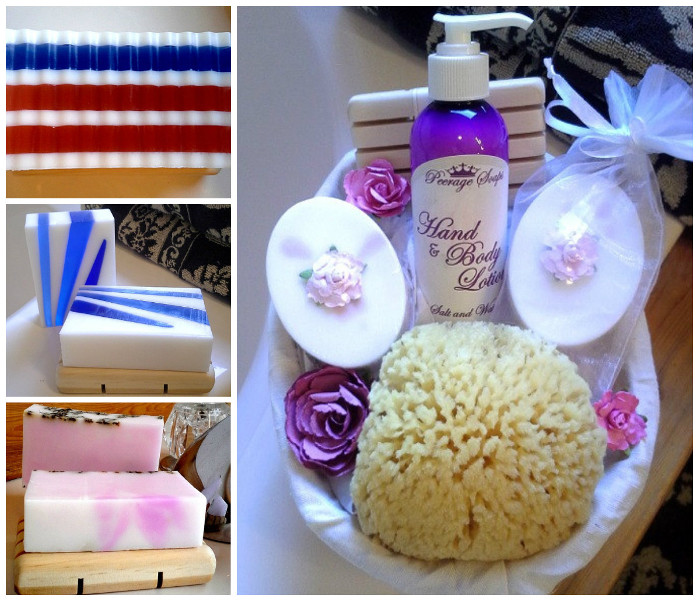 Above (clockwise, top left) are Alan's Spirit of Independence Soap, Pamper Hamper, Lavender and Vanilla Soap and Ocean Breeze Soap. If you love Alan's Ocean Breeze Soap, click through the Buttercup Melt and Pour Soap for more embed inspiration. The Rainbow Hearts Melt and Pour is perfect for advanced soapers.
Find Alan off the Hook
On Etsy
This week's Instagram Photo of the Week by NEBULA Soap is a work of art as well. The Perk Me Up soap has sweet almond oil to moisturize and coffee grounds to exfoliate. The swirl inside is beautiful and looks like cream mixing into coffee. I love the photo too! For more of their work, check out their Instagram page.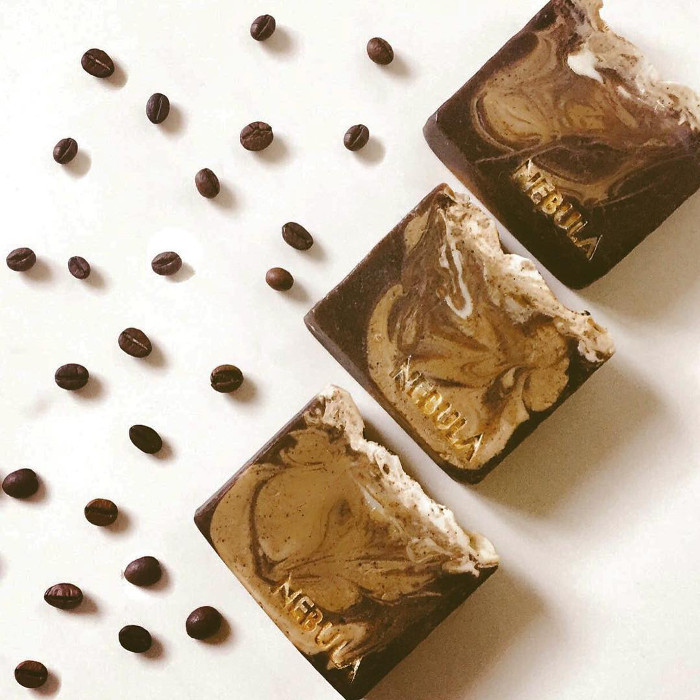 Post pictures of your crafty creations on the Facebook page each week for a chance to be featured on the Soap Queen blog and receive a sweet soapy package from Bramble Berry. Photos are chosen based on consensus from the Bramble Berry staff, so the best way to increase your chances of winning is to show us lots of photos!
To participate in the Instagram contest, hashtag your pictures with #soapshare. Each Friday, I will pick a photo on Instagram to be featured on the Bramble Berry Instagram account.
For those of you who have been featured on the blog, we now have an official "Featured on the Soap Queen" badge! You can include that badge on your website, blog, pictures, etc. To save the badge, click here. =)