Happy Earth Day! To celebrate, the blog featured several ideas on how to reuse items around the house. If you have almost empty fragrance or essential oil bottles around your house, you can use them to create bath salts, scrubs or bath bombs. To do so, pour salt directly into the bottle. The salt will absorb the last few drops of scent. Then, you can pour the salts in your tub or package them for later use. Learn more in the How to Use Every Last Drop of Fragrance Oil post.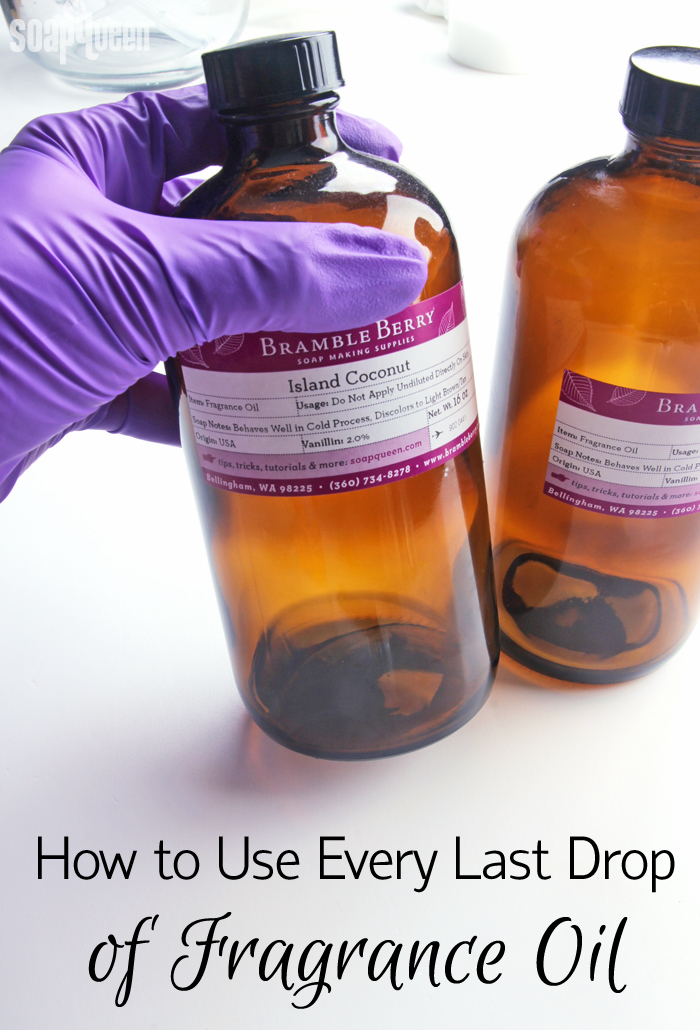 If you have leftover bacon grease in your home, you can use it for soapmaking. Before it's added to your recipe it needs to be rendered. Rendering involves boiling the grease with water to get rid of any bacon bits. It also helps tone down the "bacony" smell. See how to get started in the How to Prepare Bacon Grease for Soapmaking post.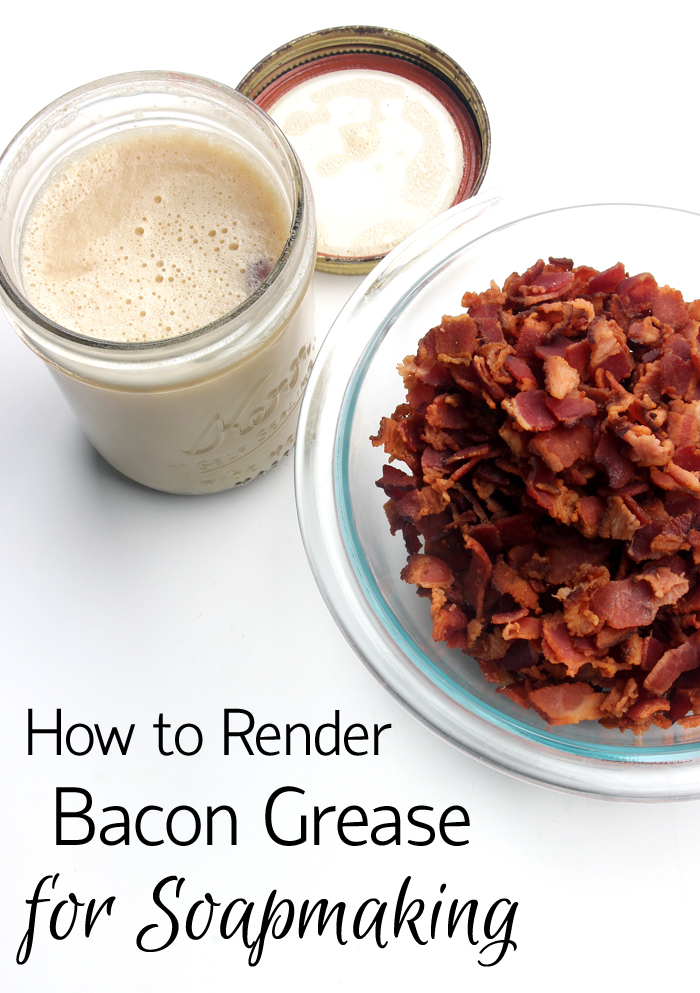 The Lard and Loofah Cold Process Bars have 30% rendered bacon fat. It adds firmness to the recipe and helps create a stable lather. The bars also have carrot puree to create a soft yellow color. A bit of shredded loofah is added for exfoliation. The tutorial uses recycled yogurt containers as molds, which gives the bars a unique shape.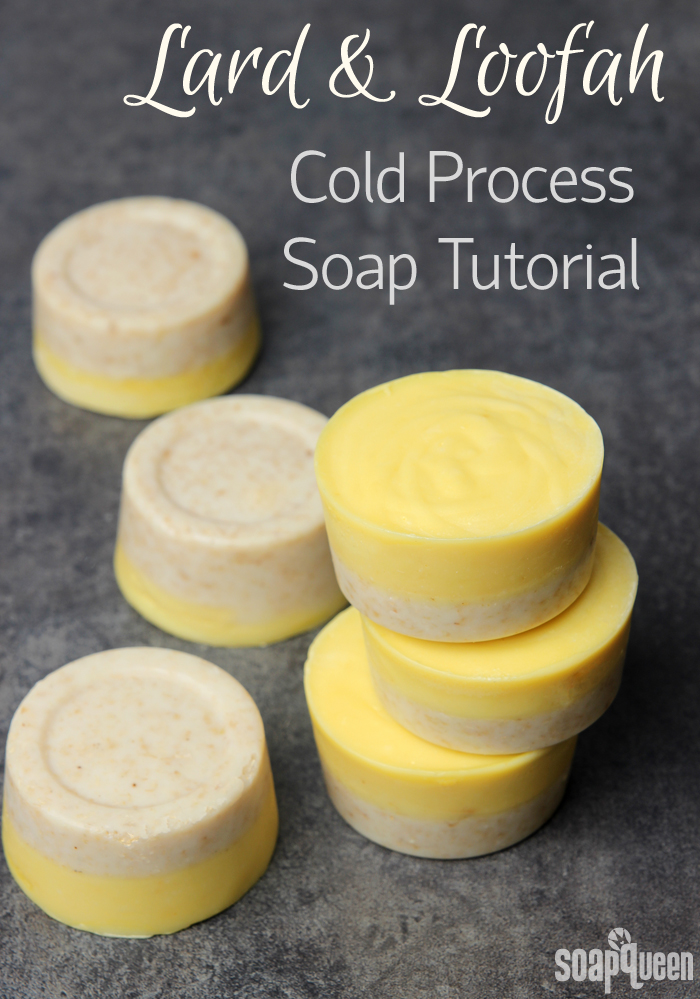 I have a lot of extra kombucha at my house. Kombucha is fermented and sweetened tea. To make it, a "symbiotic colony of bacteria and yeast," also known as a SCOBY, is put in the tea. This SCOBY separates and duplicates quickly. I decided to make cold process soap with the extra kombucha and SCOBY. It gave the bars a natural creamy color. The soap is also topped rose petals and scented with Egyptian geranium essential oil. Click through the Kombucha SCOBY Cold Process Soap Tutorial to see how to make it.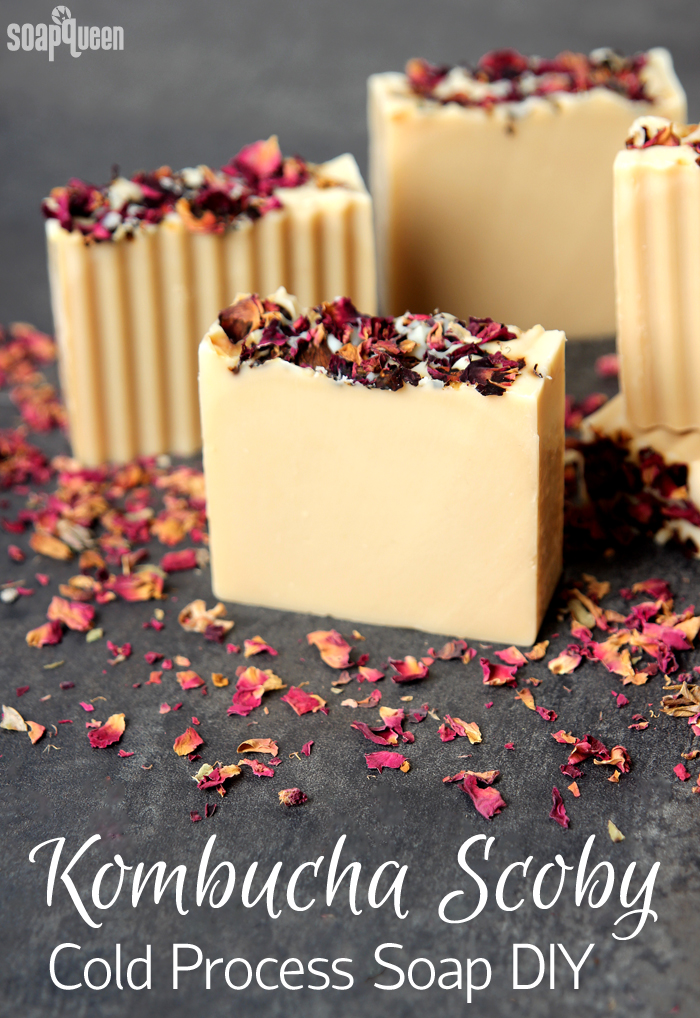 I love trying new ingredients in soap. I also love sharing what I learn with others. I recently taught a class on Creative Live about all things beauty. It included information about cold process soap, lotion, scrubs and more. It was such a fun experience. Check out the Behind the Scenes of My Creative Live Class post for more information.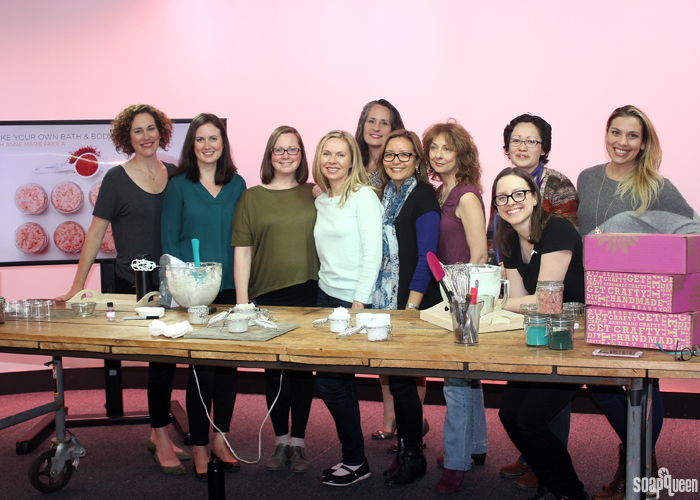 One of my other favorite things to do is see what the soapmaking community creates. This Sunsets at Pier 60 soap by Victoria with N-V US Products is stunning. It's this week's Facebook Photo of the Week.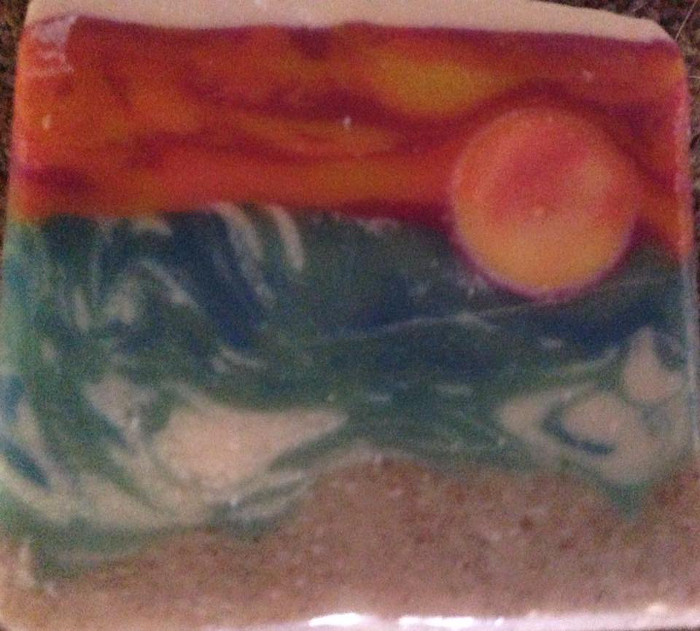 Victoria's soap makes me excited for sunny days on the water. I love the bright sunset colors against the cool water colors. She used Energy Fragrance Oil in the soap, which goes perfectly with the vibrant colors. For more "sunspiration," check out the Sahara Sunset Cold Process Tutorial. The Sunset Ombre Soap uses warm shades of LabColors.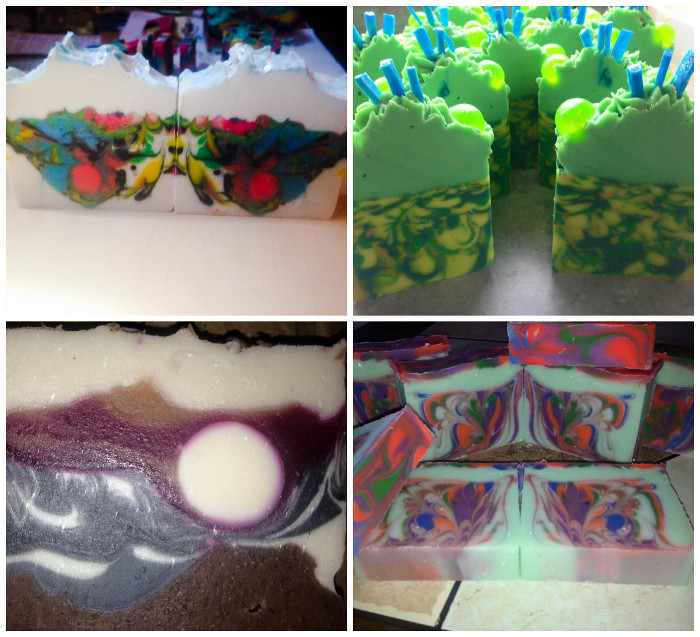 Above (clockwise, top left) are Victoria's butterfly swirl soap, green and blue soap, swirled soap and sea soap. To learn how to get a butterfly swirl in your soap, click through the Monarch Butterfly Swirl Cold Process Soap Tutorial. The Monarch Butterfly Melt and Pour Soaps are perfect for spring.
Find N-V US Products
On Facebook
On the web
This week's Instagram Photo of the Week by Soak Artisan Soap is gorgeous. How beautiful is that photo? I absolutely love the background. The soap is high contrast with its design – the purple and blue swirls go so well together. See more of their work on their Instagram page.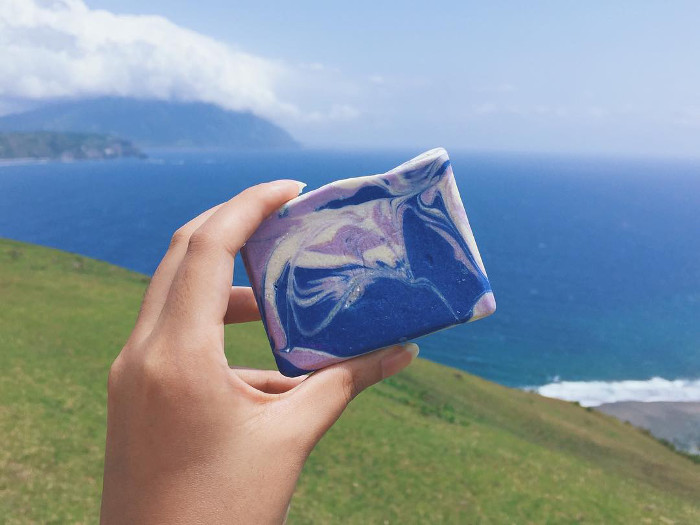 Post pictures of your crafty creations on the Facebook page each week for a chance to be featured on the Soap Queen blog and receive a sweet soapy package from Bramble Berry. Photos are chosen based on consensus from the Bramble Berry staff, so the best way to increase your chances of winning is to show us lots of photos!
To participate in the Instagram contest, hashtag your pictures with #soapshare. Each Friday, I will pick a photo on Instagram to be featured on the Bramble Berry Instagram account.
For those of you who have been featured on the blog, we now have an official "Featured on the Soap Queen" badge! You can include that badge on your website, blog, pictures, etc. To save the badge, click here. =)