The week ended in such sadness with the Paris terrorist attacks. Our thoughts remain with everyone there.
Earlier in the week, this blog was all about color, whether the palette is rustic and natural or bright and vibrant. There are several tricks to make sure your soap has vibrant color. For instance, some micas can fade in cold process soap. Make sure to check the descriptions on Bramble Berry before choosing a color to make sure it stays well in cold process soap. Gel phase – when the soap gets really hot and gelatinous – helps colors pop as well. Get more tips in the How to Get Vibrant Colors in Soap post.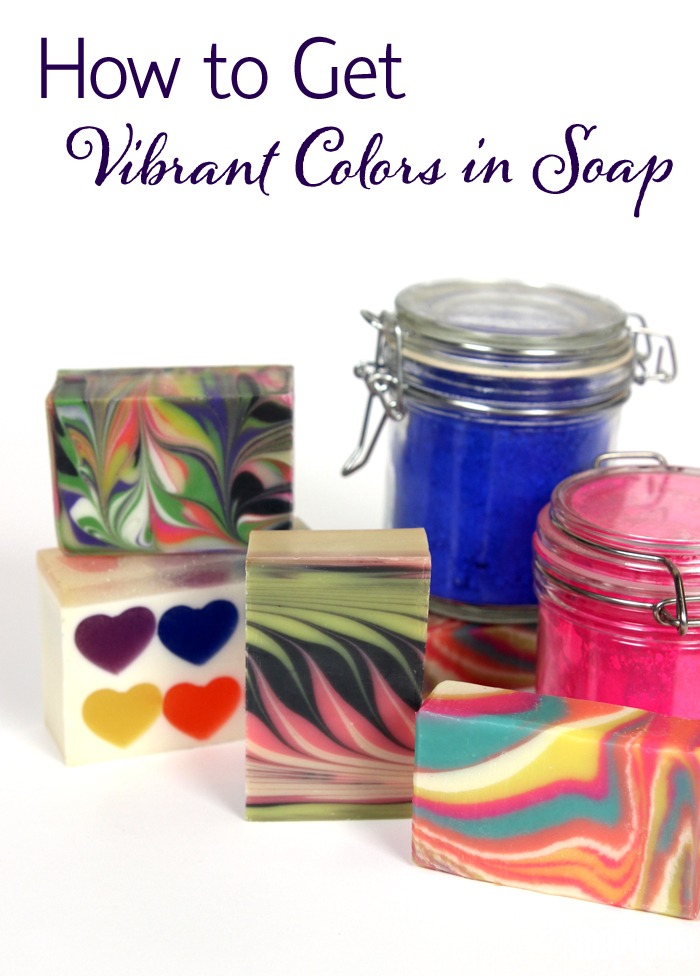 Hot process soaping is a great way to get vibrant color. Hot process forces gel phase, and also speeds up the saponification process, using heat. The Lavender and Lemongrass Hot Process Soap video on Soap Queen TV gets its color from green zeolite clay and spirulina powder. Natural colors like clay really benefit from gel phase. To complement the earthy color, the soap is scented with Lavender 40/42 Essential Oil and Lemongrass Essential Oil and topped with lavender buds.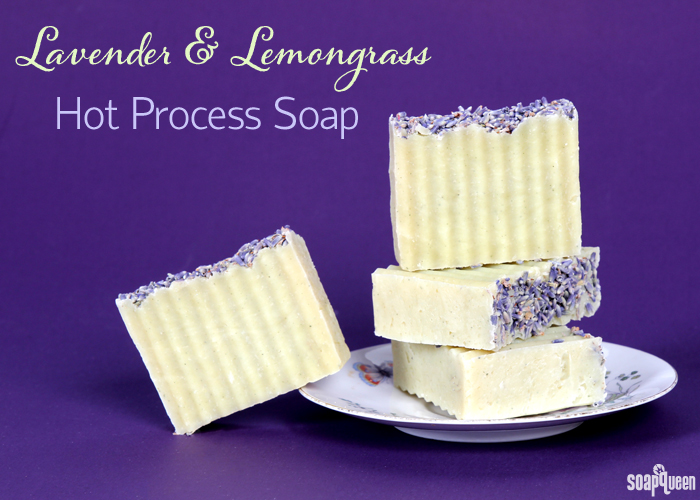 Gel phase also helps when you're looking for the perfect red in cold process soap. Getting a "true red" can be a little tricky. That's because the base is white, so adding red can turn your soap pink. We recently tested several color combinations to get an amazing red in cold process soap using Electric Bubble Gum Colorant, Merlot Sparkle Mica, Fizzy Lemonade Colorant, Tangerine Wow! Colorant and Brick Red Oxide. See the results in The "Perfect Red" in Cold Process Soap post.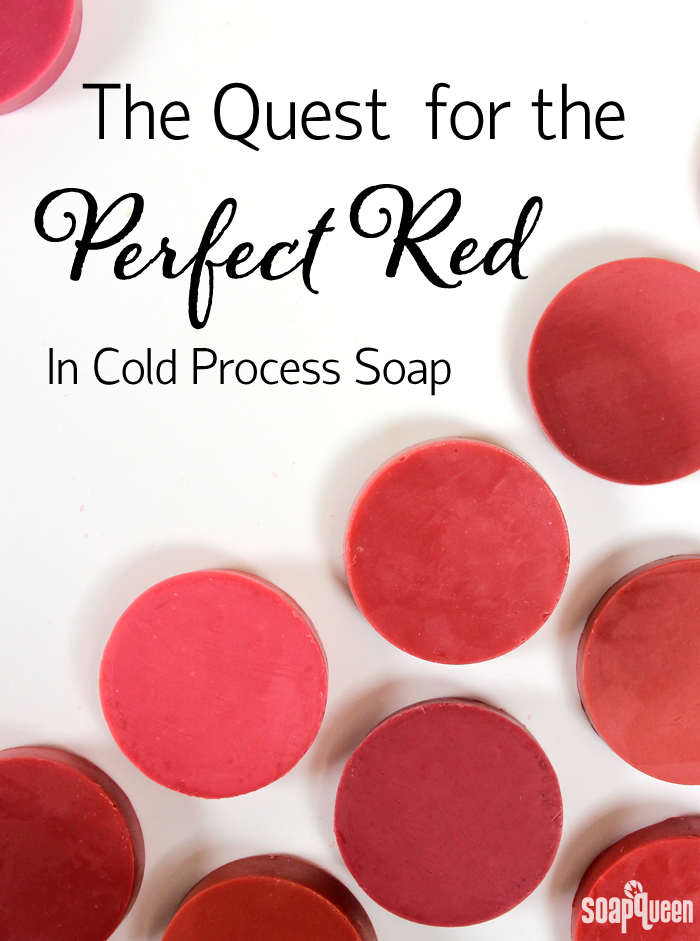 To get a bright red shade in melt and pour soap you can use SFIC Clear Melt and Pour Base. Color in clear bases appear brighter, while color in white bases are more pastel. Bramble Berry carries a variety of melt and pour bases for every preference, including SFIC Shaving Melt and Pour Base and SFIC Aloe Vera Melt and Pour Base. There are also Stephenson bases, like fun Jelly Melt and Pour. Click through the Sunday Night Spotlight: Melt and Pour Bases post to learn about all the bases offered and the differences between them.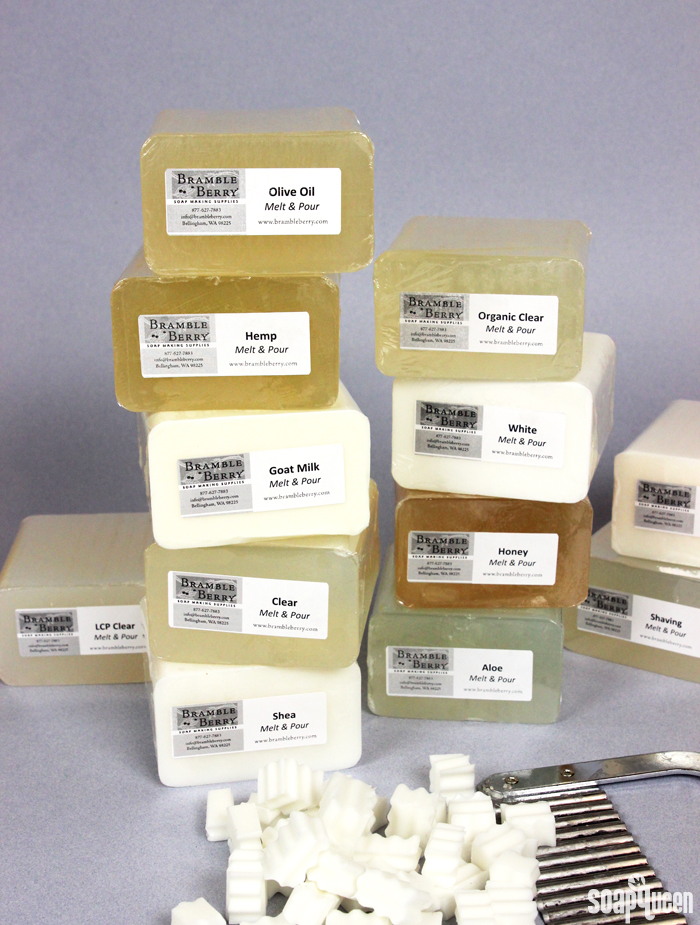 Colorful soaps make amazing holiday gifts. They are also perfect to put in the Easy Handmade Advent Calendar. The calendar is super easy to make. To get the look, you can attach muslin bags to a cork board decorated with ribbon. Opening the different bags every day really builds excitement for Christmas day. Bonus, kids love advent calendars!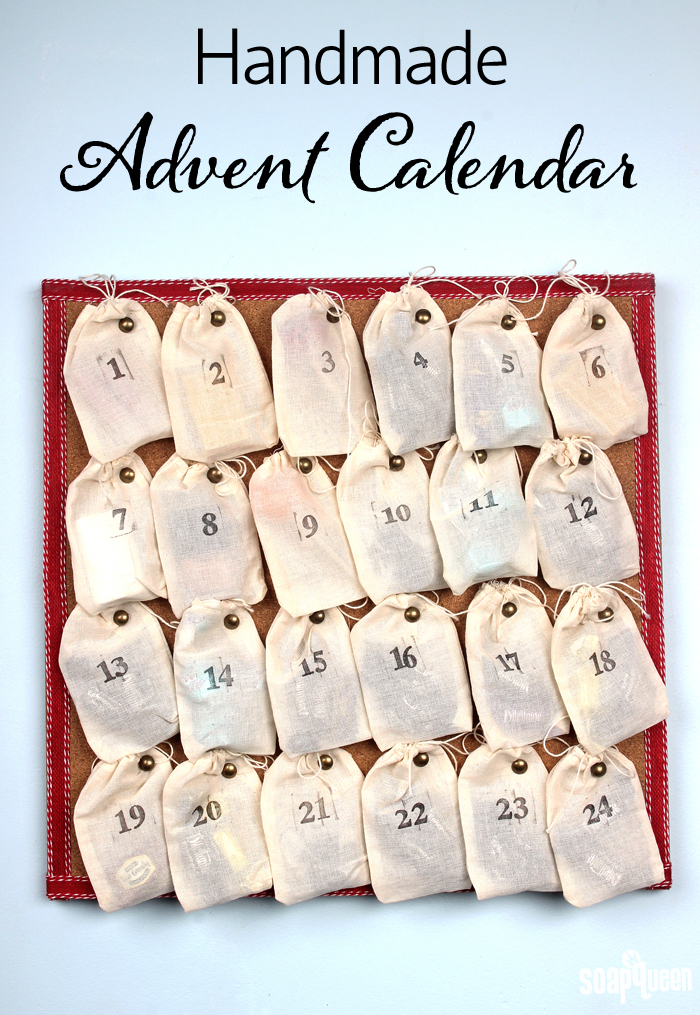 You can put anything in the bags including candy, lip balm and soap. This week's Facebook Photo of the Week winner by Jenn with Boho Bath Boutique would be a gorgeous surprise in the calendar. Her soap is scented with fresh Ginger Patchouli Fragrance Oil.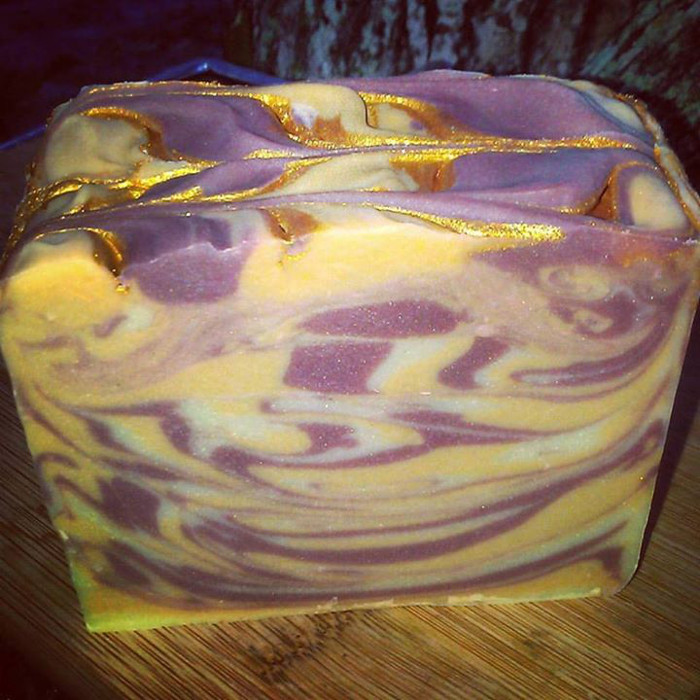 There are so many beautiful details in Jenn's soap. The yellow, purple and white swirl look amazing with the shimmery gold mica painting on top. For more swirly soap, click through the Emerald Swirl Cold Process Tutorial. The Ginger Patchouli Melt and Pour Bars Tutorial shows you how to get swirls in melt and pour soap.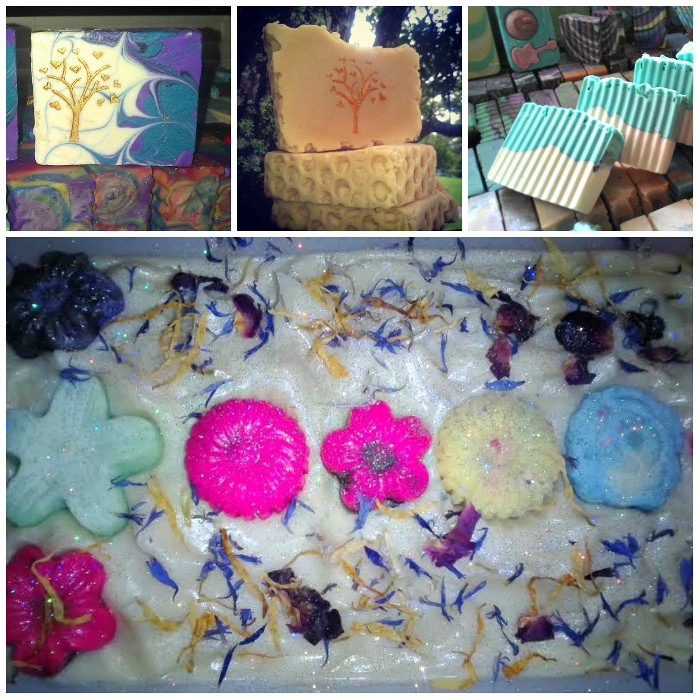 Above (clockwise, top left) are Jenn's purple and blue swirl soap, Oatmeal Milk and Honey Soap with coconut milk, Salty Mariner Soap and flower soap. To learn how to get the creamy look of Jenn's Oatmeal Milk and Honey Soap, click through the Lime in the Coconut Milk Soap Tutorial. Check out the Creamy Cow Milk Cold Process Tutorial for more milk recipes.
Find Boho Bath Boutique
On Facebook
On Etsy
This week's Instagram Photo of the Week by Maria with Lucky 7 Heaven features vibrant colors and a creative design. I just love her Dr. Seuss inspired soap! The numbers are perfect, and the fluffy blue frosting on top really completes the look. See more of Maria's inspiring work on her Instagram page.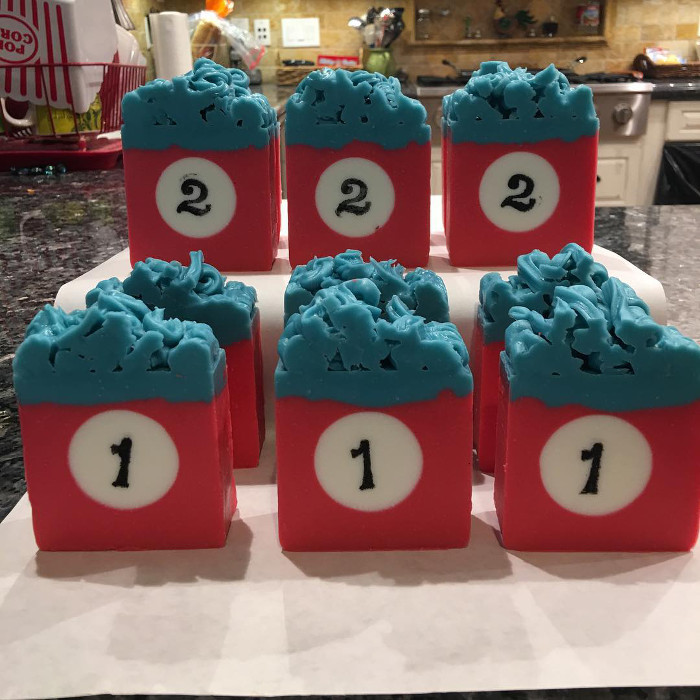 Post pictures of your crafty creations on the Facebook page each week for a chance to be featured on the Soap Queen blog and receive a sweet soapy package from Bramble Berry. Photos are chosen based on consensus from the Bramble Berry staff, so the best way to increase your chances of winning is to show us lots of photos!
To participate in the Instagram contest, hashtag your pictures with #soapshare. Each Friday, I will pick a photo on Instagram to be featured on the Bramble Berry Instagram account.
For those of you who have been featured on the blog, we now have an official "Featured on the Soap Queen" badge! You can include that badge on your website, blog, pictures, etc. To save the badge, click here. =)