This week was all about the 1960's, with inspired tutorials like the Groovy Peace Sign Melt and Pour Tutorial. The Peace Mold is iconic and creates an unforgettable bar of soap that symbolizes peace and love. The swirled effect is achieved with LabColors dropped into the mold before the soap is poured. The soap is scented with Flower Child Fragrance Oil.
The Basic 12 LabColors used in the tutorial are 25% off until midnight tonight! Just use the code: BASICLAB at checkout.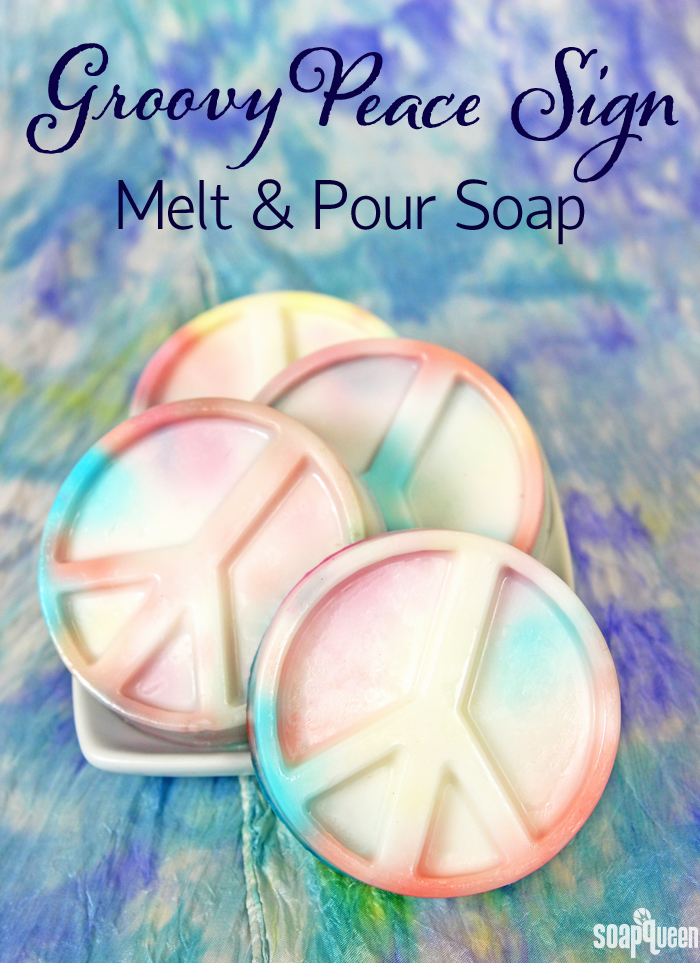 The Psychedelic Spin Swirl Cold Process Tutorial also features a swirl design. The spin swirl is created by pouring soap at thin trace into a horizontal mold, and spinning and stopping the on the counter or a Lazy Susan. The swirl and stop motion creates unique bars of soap. Kumquat and Patchouli Fragrance Oils add an earthy scent.
The 1960's-inspired colors look great in bath bombs as well, as seen in the Tie-Dye Bath Bombs Tutorial. In addition to layers of color, the bath bombs have hemp seed oil, which help moisturize the skin. Drop a fizzy in the tub to relax and enjoy the smell of the new Flower Child Fragrance Oil.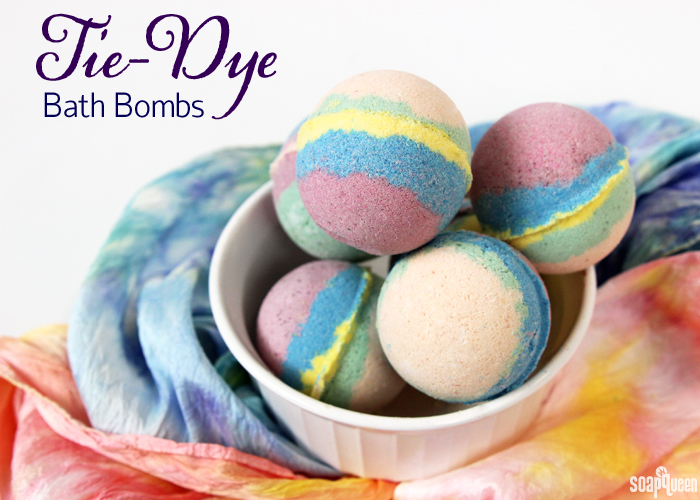 Pure Honey Fragrance Oil is another new fragrance, and is one of the office favorites. It smells warm and delicious, and works in a wide variety of projects. If you've created something with the fragrance, we would love to see it! You can post your image in the Pure Honey Show and Share post. The three photos with the most votes will receive one 4 oz. bottle of Pure Honey Fragrance Oil and a 4 oz. fragrance oil of your choice.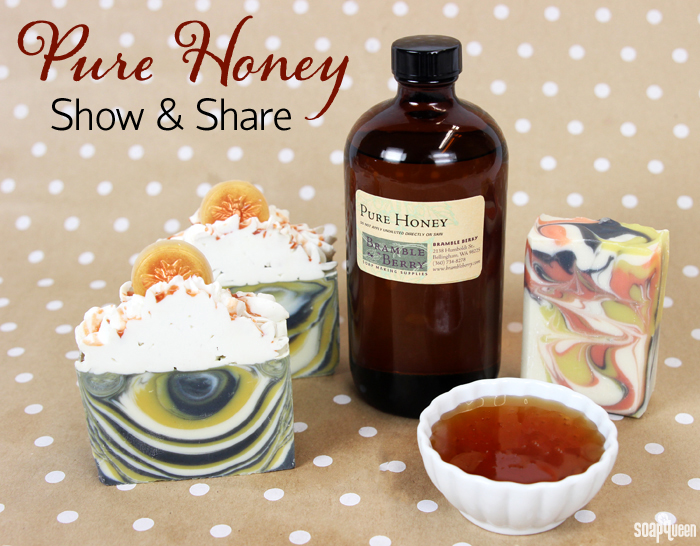 Stef with Rainbowerks used honey and beeswax in her Bee's Knees soap. Her gorgeous honeycomb soap is this week's Facebook Photo of the Week winner.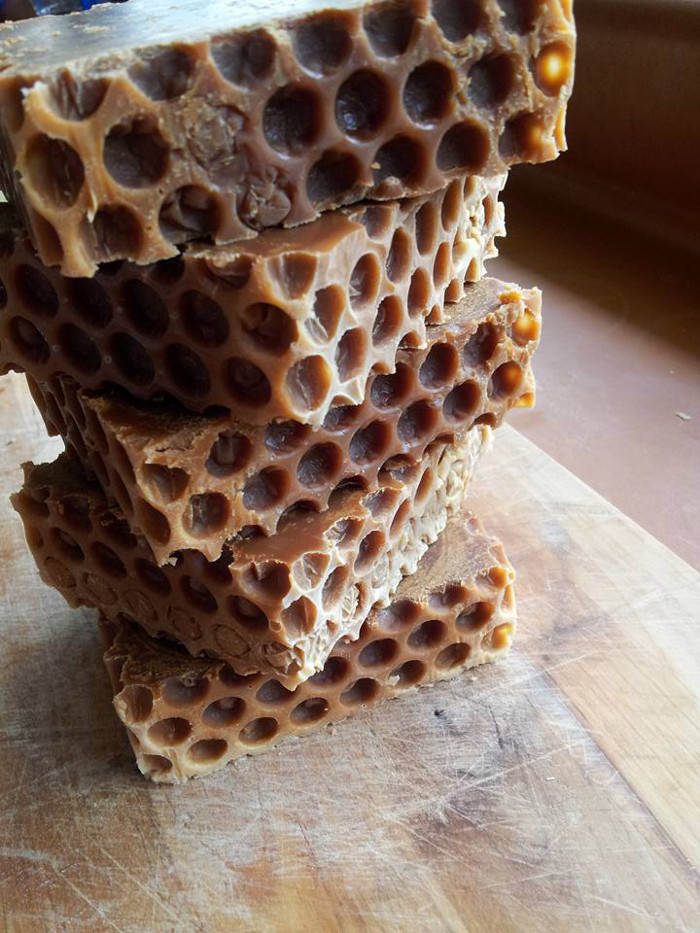 Bubble wrap creates an interesting honeycomb pattern in Stef's soap. It goes perfectly with the warm brown color and shine from the beeswax. To learn how to use beeswax in soap, click through the Busy Beeswax Soap Tutorial. Can't get enough honey? Check out this Honey Beeswax Cold Process Tutorial.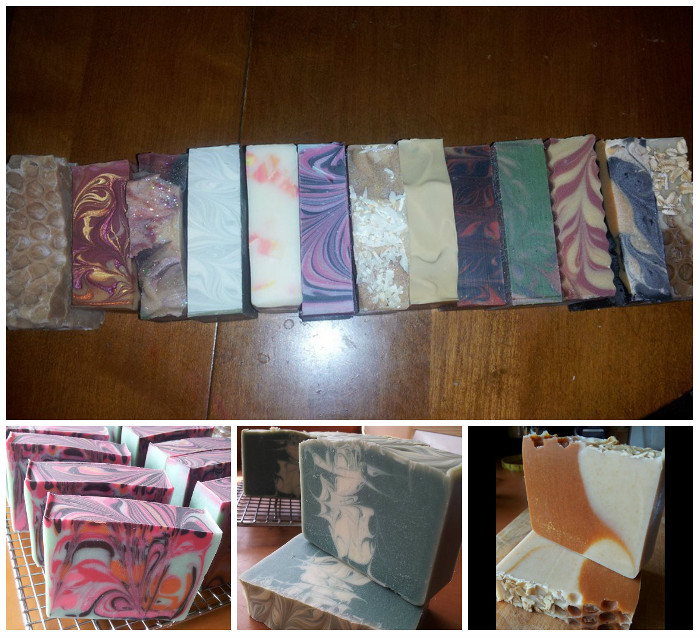 Above (clockwise, top) are Stef's collection of soaps, Honey Oat Soap, Vanilla Sky Soap and LoveSpell Soap. If you're a fan of Stef's oat soap, you'll love the Goat Milk and Oatmeal Cold Process Tutorial. Oats are used in this Soothing Baking Soda Oatmeal Bar Tutorial as well.
Find Rainbowerks
On Facebook
On Etsy
This week's Instagram Photo of the Week is gorgeous as well. Lisa with Kangaroo Apple Soap Studio used a modified Taiwan Swirl technique to create the stunning design in her bars. The pink, green and black color palette add plenty of contrast. Read more about Lisa in this interview, and check out more of her work on her Instagram page.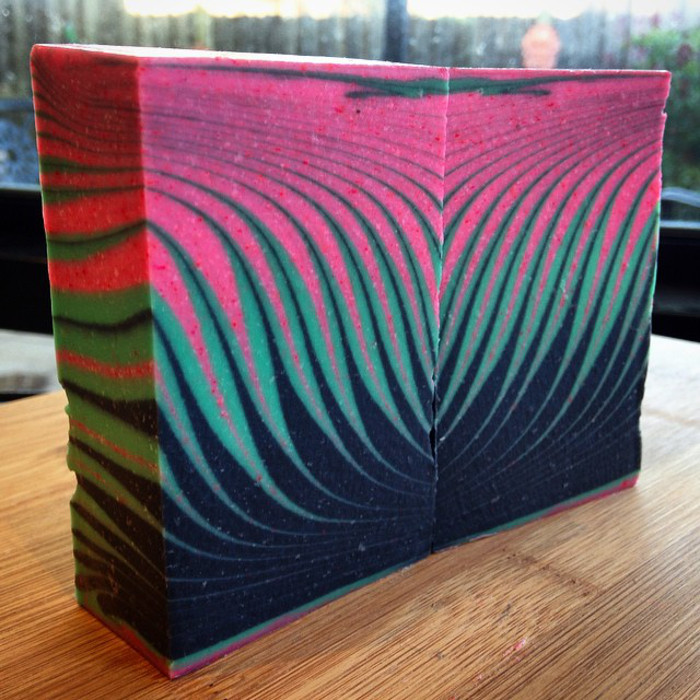 Post pictures of your crafty creations on the Facebook page each week for a chance to be featured on the Soap Queen blog and receive a sweet soapy package from Bramble Berry. Photos are chosen based on consensus from the Bramble Berry staff, so the best way to increase your chances of winning is to show us lots of photos!
To participate in the Instagram contest, hashtag your pictures with #soapshare. Each Friday, I will pick a photo on Instagram to be featured on the Bramble Berry Instagram account. 
For those of you who have been featured on the blog, we now have an official "Featured on the Soap Queen" badge! You can include that badge on your website, blog, pictures, etc. To save the badge, click here. =)