Happy weekend everybody! As you can tell from our Snapchat feed (user name: bramble-berry), the kiddos and I enjoyed a morning throwing rocks on the beach. We feel so lucky to leave in town with access to the water. I hope you enjoyed the fun Summer of Love projects that were on the blog this week. These projects included the Groovy Peace Sign Melt and Pour, Psychedelic Spin Swirl Cold Process and the Tie-Dye Bath Bombs. All three projects featured bright colors and groovy scents including the new Flower Child Fragrance Oil. This new scent is a complex blend of floral, patchouli, vanilla and musk that does not discolor. It's a new office favorite! For more crafty project ideas, check out my favorite pins, tweet and 'grams below!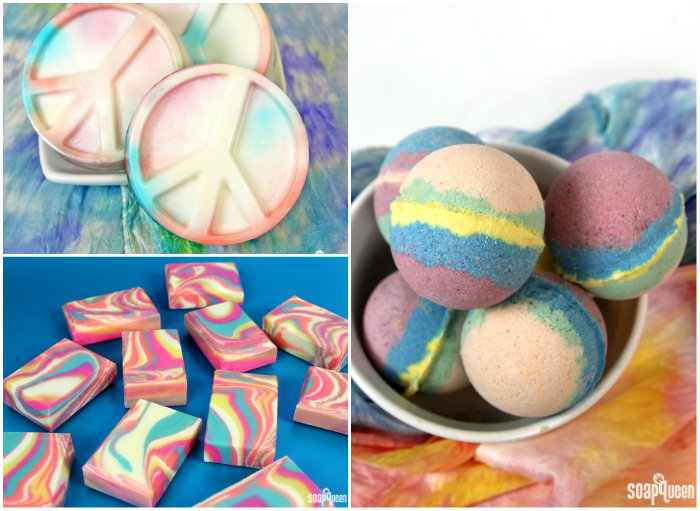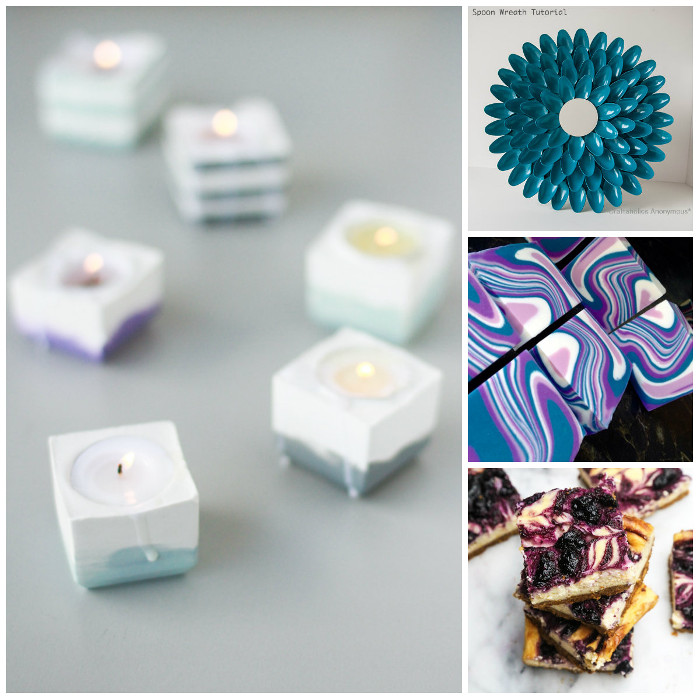 Left to right, clockwise:
These silk scarves were tie-dyed using LabColors! These scarves showcase a beautiful watercolor look because of the multiple colors used. The tutorial on how to make these scarves went out in the Wednesday Bramble Berry newsletter. Click here to sign up for the newsletter to receive exclusive tutorials and information about new products and upcoming sales.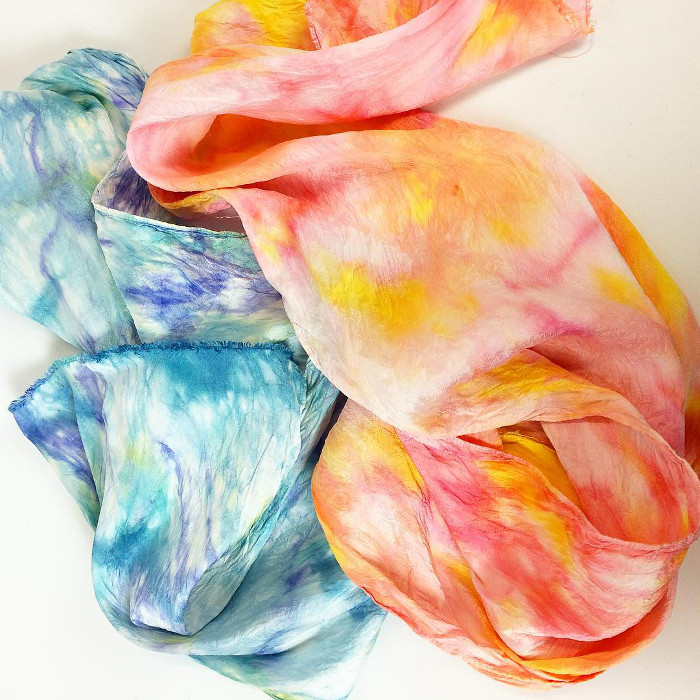 The soaps on the left were made with new scents from the upcoming 2015 Fall Fragrance Collection. Warm Flannel, Rustic Woods and Rum, Honey and Leather and Cinnamon Sticks will be available on BrambleBerry.com soon!  You can tell, we really put these new fragrances through their soapy paces with some difficult designs. On the right, Jamisen and I made snow clay. It's made with 6-8 ounces of cornstarch and 2 ounces of liquid oil. So fun!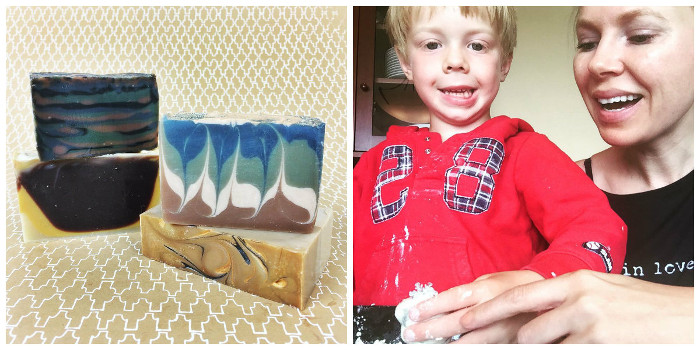 I hope you all have an fantastic weekend! To keep up with the latest soapy social media throughout the week, you can follow me on Twitter, Tumblr, Instagram, Pinterest, Vine and YouTube and Snapchat. To watch my 'stories', which include sneak peeks into future projects, add me. I'm Bramble-Berry on Snapchat.