This week was all about looking back on our favorite things from 2015 and looking forward to finding new favorites in 2016. My goal is to read 1 book a week and share some of my favorites with you. My top books from 2015 include The Martian, which is about an astronaut stranded on Mars, and The Girl on the Train, a great mystery novel. Click through the Favorite Books of 2015 post to see the full list.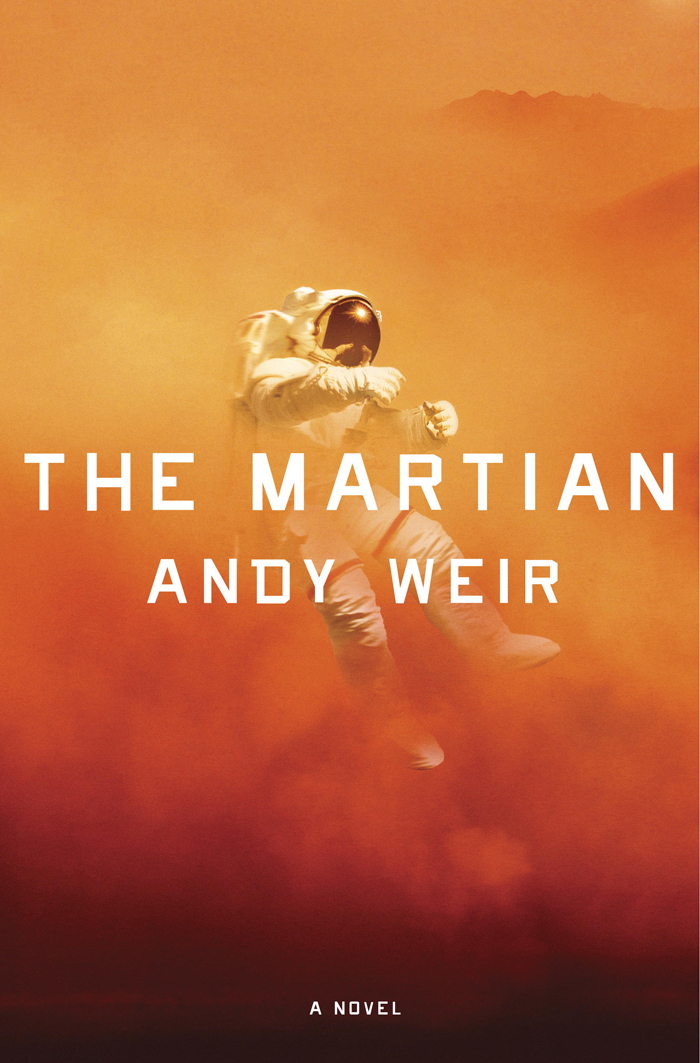 Another fun thing to share is the top 10 tutorials on the Soap Queen blog. As you can imagine, there were quite a few to choose from. The results are a combination of office favorites and the posts that had a high number of tweets, pins and likes (thank you so much for the support!). The list includes Soothing Floral Bath Salts,  Rosy Red Lip Gloss and Midas Touch Bath Bombs. You can find all of them in the Top Ten Tutorials of 2015 post.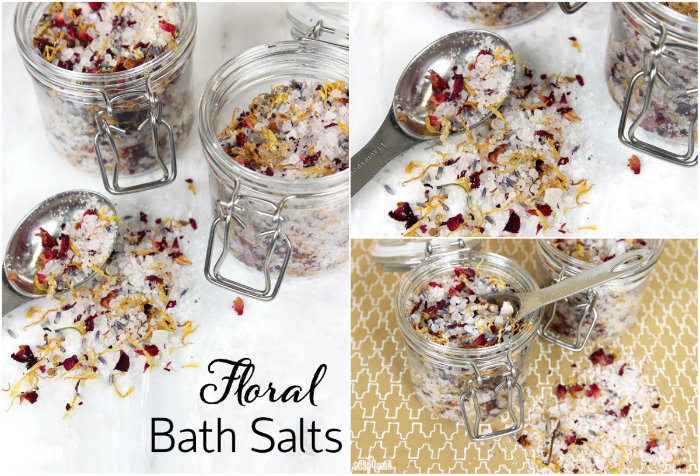 Now is also a great time to plan goals for the new year. To make those goals meaningful, they need to be values-driven. For instance, one of my core values is hard work, so my goals include 8,000 steps on Fitbit or 1 strength-training workout at the gym every day. Click through the Make Your 2016 Goals Meaningful post for tips on setting goals and details on how to win a set of planning tools to help keep you organized.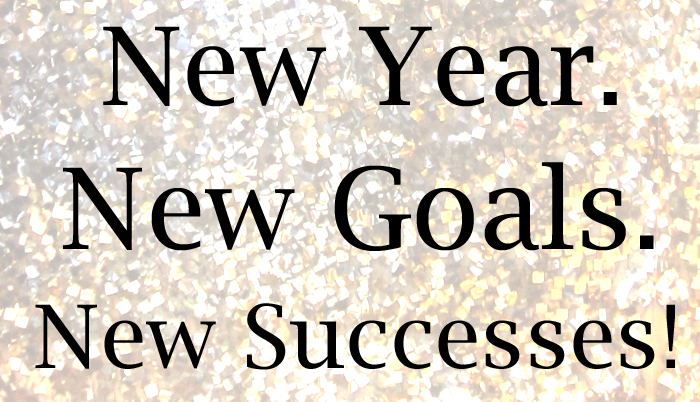 Another one of my goals is to create new and fun tutorials on the Soap Queen blog, like the Body Oil Perfume Spray. The recipe is so easy to make and only has a couple ingredients. Fractionated coconut oil is used as the perfume base because it is lightweight and absorbs quickly. For a fruity and sophisticated blend, the perfume is scented with Bramble Berry's Juicy Couture Type Fragrance Oil and Exotic Musk Fragrance Oil. You can use any skin-safe fragrance oil you like to create a custom blend.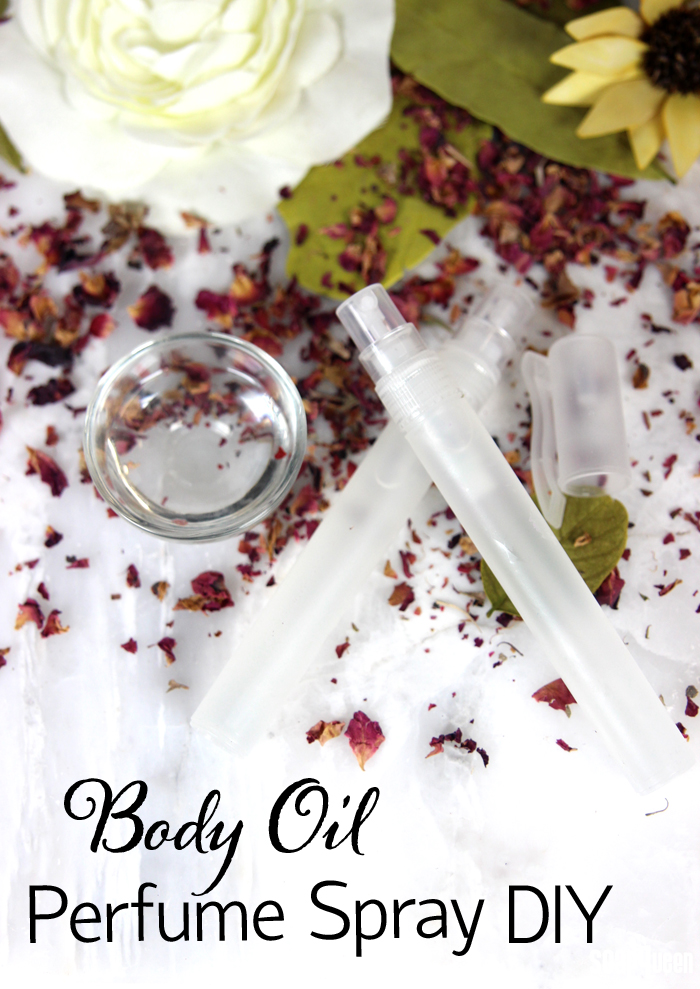 The LoveSpell Solid Bubble Bath features a fruity fragrance as well. LoveSpell (Type) Fragrance Oil has notes of apple blossom, peach and white musk. It goes perfectly with the purple and pink color palette. The recipe also has SLSA to create big, fluffy bubbles in the tub. The bubble bath is a perfect way to treat yourself at the end of a long day. It also makes great Valentine's Day gifts.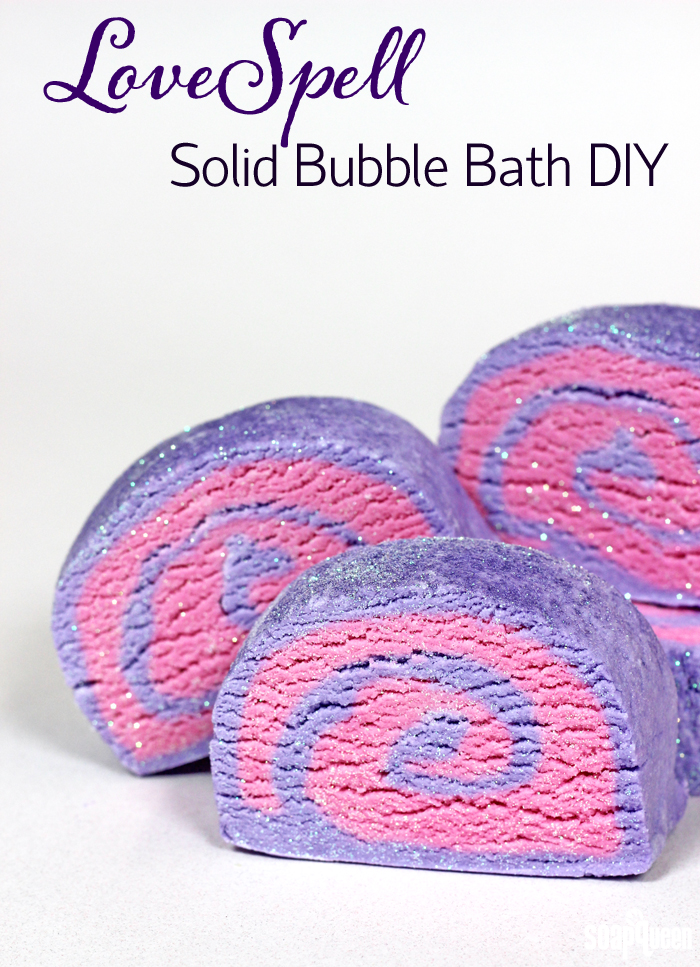 This week's Facebook Photo of the Week features purple hues as well. Kristine with Earth N Moon scented her lovely soap with Lavender Chamomile Huggies Type Fragrance Oil and honeycomb fragrance oil.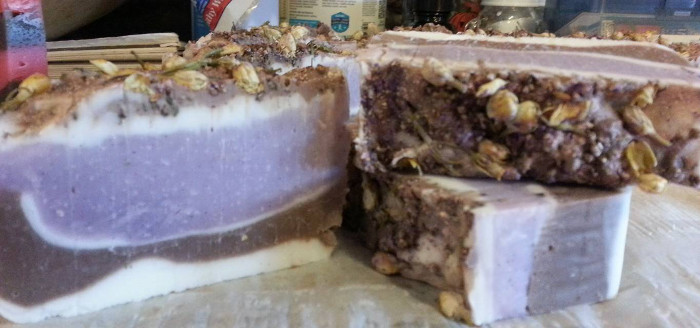 The layers in the soap are really pretty, and the purple, brown and white color palette looks great. The soap is topped with heather flowers, jasmine flowers and Mauvey Gem Mica for a fun and floral look. If you love the way flowers look on top of soap, click through the Juicy Orange and Sweet Rose Cold Process Tutorial. The Marbled Clay Hot Process Soap is topped with calendula petals.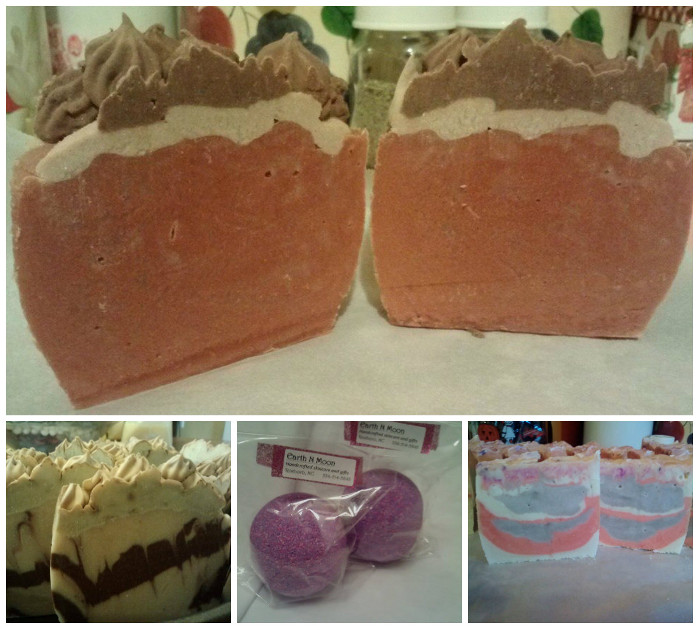 Above (clockwise, top) are Kristine's Apple Pie Soap, layered soap, Relax Bath Bomb and Turkish Mocha Soap. For more projects made with Turkish Mocha Fragrance Oil, check out the Pumpkin Spice Latte Sugar Scrub video on Soap Queen TV. In the Minty Mocha Mantra Marble Cold Process Soap, Turkish Mocha is blended with Peppermint Essential Oil, 1st Distill.
Find Earth N Moon
On Facebook
On the web
This week's Instagram Photo of the Week is a work of art. I just love the design by Carmen with Earth's Raw Beauty. Her "Waves of Hope" soap features a rainbow swirl inside and on top of the soap for plenty of color. It's stunning! See more of her beautiful work on her Instagram page.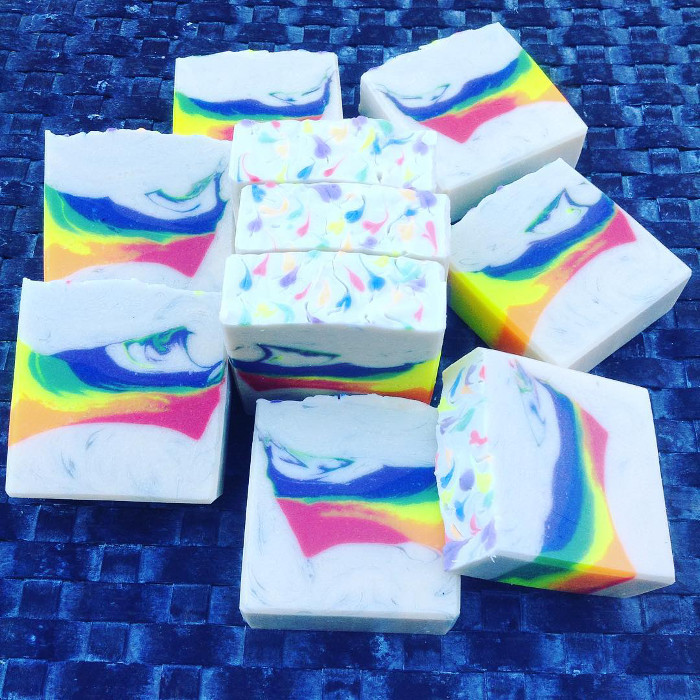 Post pictures of your crafty creations on the Facebook page each week for a chance to be featured on the Soap Queen blog and receive a sweet soapy package from Bramble Berry. Photos are chosen based on consensus from the Bramble Berry staff, so the best way to increase your chances of winning is to show us lots of photos!
To participate in the Instagram contest, hashtag your pictures with #soapshare. Each Friday, I will pick a photo on Instagram to be featured on the Bramble Berry Instagram account.
For those of you who have been featured on the blog, we now have an official "Featured on the Soap Queen" badge! You can include that badge on your website, blog, pictures, etc. To save the badge, click here. =)