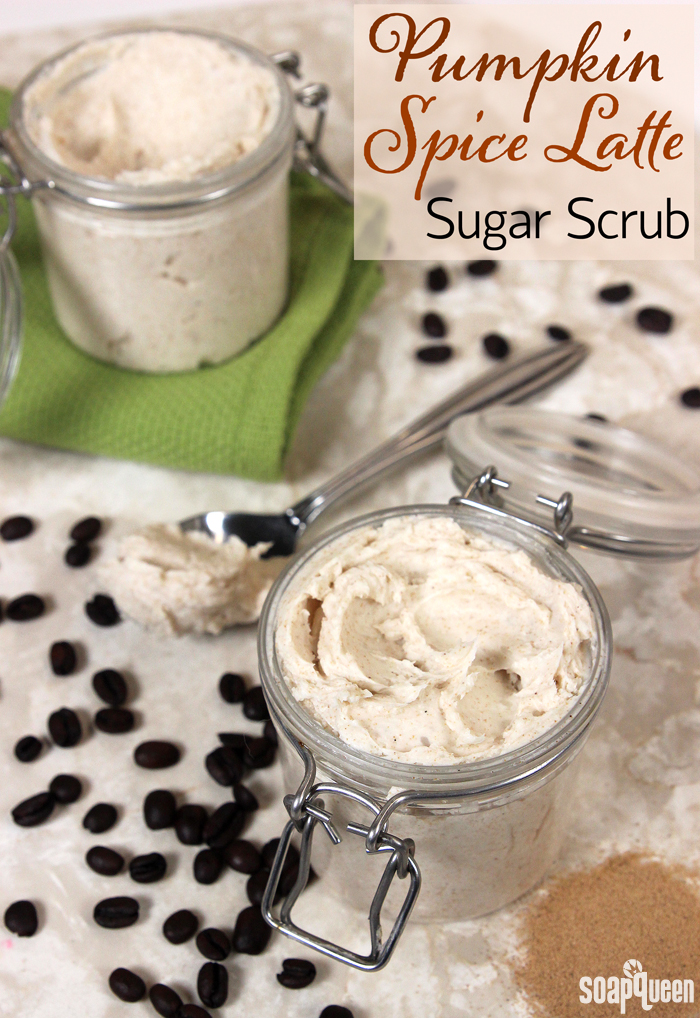 If you love everything pumpkin spice, we've got the scrub for you! This Pumpkin Spice Scrub was inspired by the popular fall beverage and features a delicious blend of coffee and pumpkin spice scents. The base is created using Foaming Bath Butter and coffee butter, which forms an ultra creamy texture. The Foaming Bath Butter lathers when introduced to water which leaves skin feeling clean and non-greasy. Coffee butter adds an amazing coffee scent and skin-loving properties. Ground walnut shells are added to gently exfoliate the skin.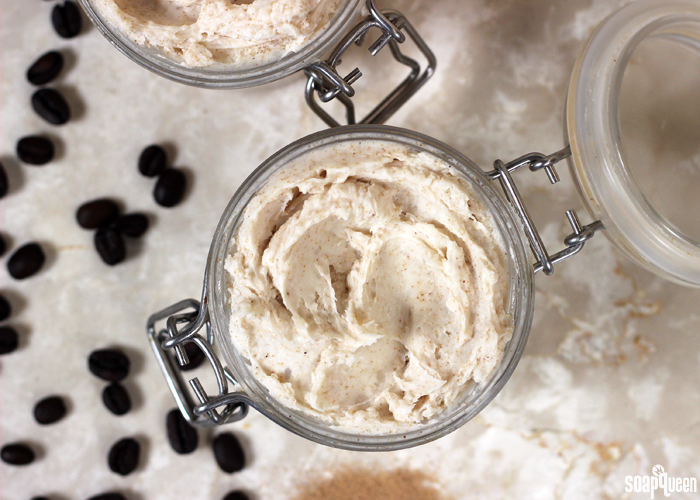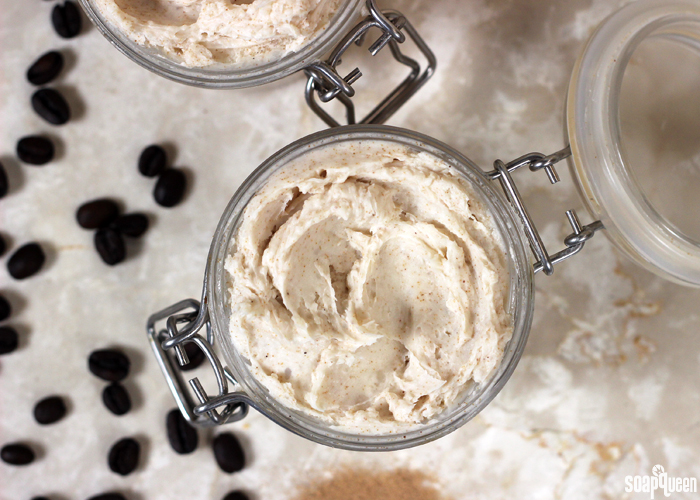 This scrub is super easy to put together; simply add the ingredients together slowly and whip together! To use, apply directly to damp skin and scrub in a circular motion to lather and exfoliate. Because this scrub does not contain water, a preservative is not necessary. But if you plan on storing the scrub where it may come in contact with water (like the shower) we recommend adding a preservative like phenonip at .5% to be on the safe side.
What You'll Need:
16 oz. Foaming Bath Butter
2 oz. Coffee Butter
4 oz. Sugar
.4 oz Walnut Shells
6 ml Pumpkin Spice Fragrance Oil
2 ml Turkish Mocha Fragrance Oil
Two 8 oz. Tall Plastic Bail Jar


Click here to add everything you need for this project to your Bramble Berry shopping cart!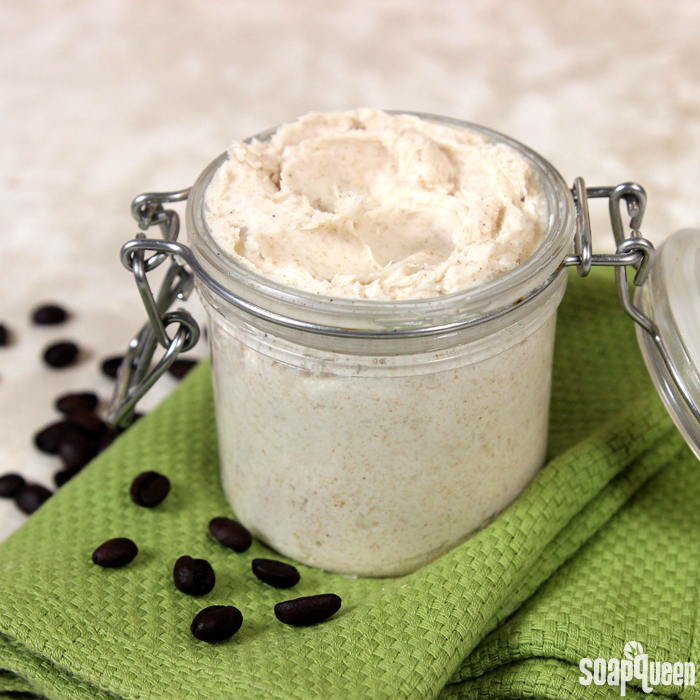 Pumpkin Spice Latte Sugar Scrub on Soap Queen TV
This Pumpkin Spice Latte Scrub smells just like the classic fall beverage. Made with coffee butter and foaming bath butter, it makes skin feel super smooth!
Instructions
In a large mixing bowl, add the Foaming Bath Whip and coffee butter. Use a hand mixer to beat together. Coffee butter not only adds a delicious coffee scent, its smooth texture gives weight and moisture to the scrub.
Once thoroughly combined, add the granulated sugar and walnut shells. Turn on the mixer, and blend until the exfoliants are thoroughly incorporated. Walnut shells are finely ground, and give gentle exfoliation. The combination of granulated sugar and walnut shells create a medium exfoliator perfect for removing dead skin from the body, hands, legs and feet. Removing dead skin cells is crucial for moisturizer absorption!
Add the Pumpkin Spice Fragrance Oil, and the Turkish Mocha Fragrance Oil. Turn the beater on low, and mix until combined.
Spoon the mixture into the glass bail jar, and enjoy!