We loved our November Givember promotion so much that we're bringing it back – April Showers style! What does that mean for you? Well, let's start off with two bonus newsletters each containing never-before-seen projects from Bramble Berry. Plus, a free gift with purchase for orders of $100 or more at BrambleBerry.com.
And finally, a game. No wait, an adventure! The April Showers Scavenger Hunt will be a cross-media bonanza where you find clues that lead you to the answer of the riddle and the prize: a $15 Bramble Berry gift certificate.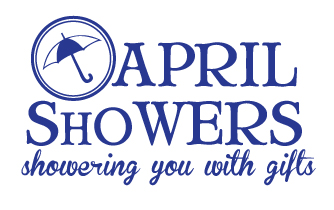 Free Gift with Purchase
What's this, you say? Well, we're giving away a limited number of gifts with purchases of $100 or more (before shipping) with the coupon code APRILKIT! If you loved the Waves of the Sea cold process tutorial from last week, this is the kit you need to make it. Don't forget to enter your coupon code when you check out! Free gifts available while supplies last.
Two Bonus Newsletters
I know you're thinking, "Didn't I already get my April newsletter?" but wait, there's more…two more, in fact. I've created two additional newsletters for this month jam-packed with exclusive never-before-seen tutorials. Keep an eye on your inbox; the first one ships today!
April Showers Scavenger Hunt
We are going to give you a series of clues. You take the information from those clues, and guess which Soap Queen tutorial or kit we are talking about. Excited? Here are the details:
Set up a separate board in Pinterest and call it Bramble Berry Scavenger Hunt. Pin the clues to the Pinterest Board.
Clues will be released on April 1st, 3rd, 5th, 7th, 8th and 10th. It could be any time of day. Clues will be labeled with the hashtag #BBScavengerHunt so you know what to look for.
Each clue could be released on any one of the following Bramble Berry social media outlets: the Soap Queen Blog, Facebook, Bramble Berry Newsletter, Tumblr, Vine (profile name is Bramble Berry), or Twitter. Our Vine account cross-posts to Twitter so be on the look out on the days listed above on Twitter for the clue if you're not following us on the Vine app.
Pin your clues to your Bramble Berry Scavenger Hunt Pinterest board. The final clue will be released on April 10th, and the first 25 people to email contest(at)brambleberry(dot)com with a link to their Bramble Berry Scavenger Hunt Pinterest board AND the correct answer will win! Remember, the clues are guiding you to a Soap Queen tutorial or kit.
And guess what? Just to get you off on the right start, here's your first clue:
Bramble Berry Scavenger Hunt ~ Clue #1 ~ Silicone Loaf Mold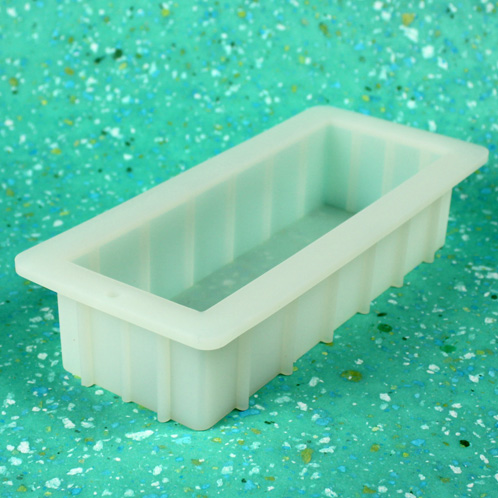 On your special Bramble Berry Scavenger Hunt board, you would pin this product and then wait for the next clue.