Give + November – get it? =) Givember is a month long celebration where Bramble Berry gives back to you, our wonderful customers, readers, friends and fans.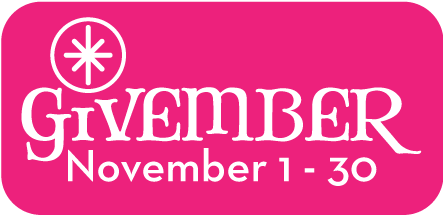 What to expect:
For current newsletter subscribers, four newsletters during the month of November.
Four exclusive, brand new projects! Each newsletter will have a new project to help get your creative juices flowing for the holiday craft season.
Free coordinating label templates with each project.
The first of the four newsletters will go out this Thursday. Check your inbox (sometimes your spam filter catches them too) and be sure to keep an eye out every week for the entire month of November.
Free sample kit with Bramble Berry purchase (Amount varies but generally, $125 or more) – a different kit every week – while supplies last. Look for those announcements on our home page every week. If the freebie kit isn't on the home page, it's all gone for the week.
If you're not currently, be sure to subscribe to the Bramble Berry Newsletter (you can do so by visiting the BB homepage and signing up on the right hand form) so you can be in on all the fun projects. If you subscribe by Wednesday, you'll be sure not to miss a single newsletter. Get ready, get set…let's make this a Givember to remember!