Yields:
Two 4 oz. bottles
We're continuing the Givember madness today with this fabulous massage oil. Jojoba Oil is a bit of a misnomer because it's actually a liquid wax, but it's known for its ability to absorb into skin and moisturize. Jojoba oil also has an indefinite shelf life, which make this an excellent, long-lasting gift.
This massage oil is part of our Romance Gift Ensemble, which includes tutorials on how to make bath salts, whipped shea butter, a spruce-scented candle and a pink salt scrub. Scroll to the end of this tutorial to learn how to make all four! Our Midweek Mayhem continues this week too, so be sure to sign up for our newsletter and follow us on various social media outlets to be the first to hear about all the deals.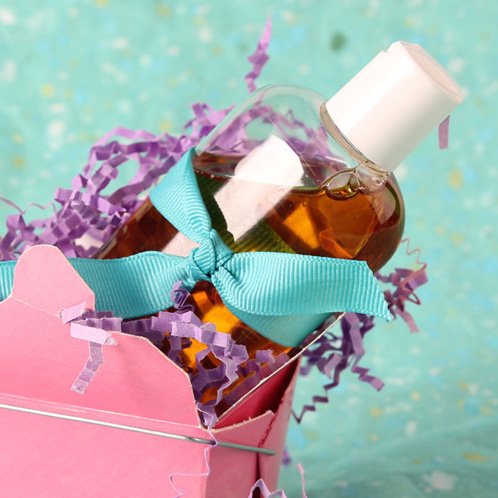 What You'll Need:
7 oz. Jojoba Oil
1 oz. Fractionated Coconut Oil
6 drops Santa's Spruce Fragrance Oil
4 oz. Bottles with white disk caps
Optional: 16 oz. Funnel

Click here to add everything you need for this project to your Bramble Berry shopping cart!
ONE: Pour about 3.5 oz of Jojoba Oil into one of the 4 oz. Plastic Bottles. You can free hand the pour, but we like using a funnel to avoid messy spills.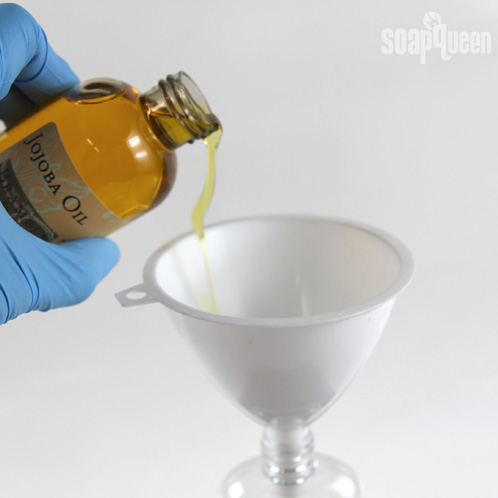 TWO: In  glass container, combine .5 oz of Fractionated Coconut Oil with 3 drops of Santa's Spruce Fragrance Oil. Stir the mixture and then pour into the bottle. Repeat this process for the second bottle.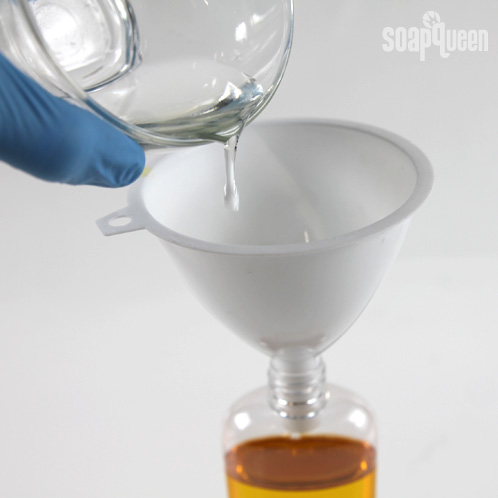 Your oil is ready to use right away, enjoy! If you like this project, you may want to try your hand at all the tutorials in the Romance Gift Set. Going clockwise, they include: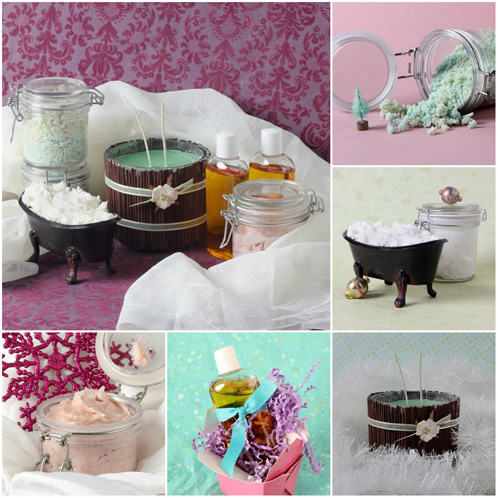 Try your hand at making these projects individually or give the entire set as a gift!