The season of gift-giving, present wrapping and stocking stuffing has arrived. This season, we're taking the frantic trips to the mall, weaving through department store crowds and standing in never ending lines out of the holiday gift-giving equation. Instead why not give gifts that are not only fun to give, but fun to make too?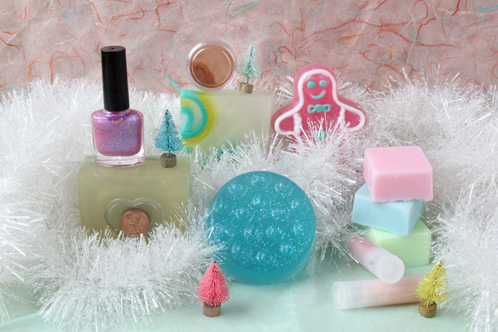 This is just a taste of the kinds of projects we'll show you how to create for Givember 2013. From left to right: Surprise Embed Melt and Pour, Sugar Plum Nail Polish, Jelly Roll Melt and Pour, Copper Sparkle Eye Shadow, Loofah Massage Melt and Pour, Candied Gingerbread Man Melt and Pour, Santa's Sugar Cubes and Sweet Winter Clementine Lip Balm
From November 4 through 15, we'll show you 25 fantastically festive projects that make great gifts and stocking stuffers as part of Givember 2013. We'll show you several tutorials per day through our various social media outlets, so check in often for the latest tutorial.
We've included a wide range of goodies, from how to make mineral make-up to lip balms and of course, lots of fun soaps! Along with the tutorials, look out for special Mid-Week Mayhem coupons with exclusive offers and deals. These coupons are good for just 24 hours, so keep a close eye on our Facebook, Instagram, Vine, Tumblr, Twitter, and Pinterest accounts, the Bramble Berry homepage, and of course, the Soap Queen Blog.
Our newsletter subscribers will receive bonus tutorials and be the first to know about all the deals and coupons, so if you aren't signed up already, head over to Bramble Berry and enter your email address on the right hand side. Don't forget to click through the confirmation email to activate your subscription, and be sure to check your spam filter for emails from info(at)brambleberry(dot)com.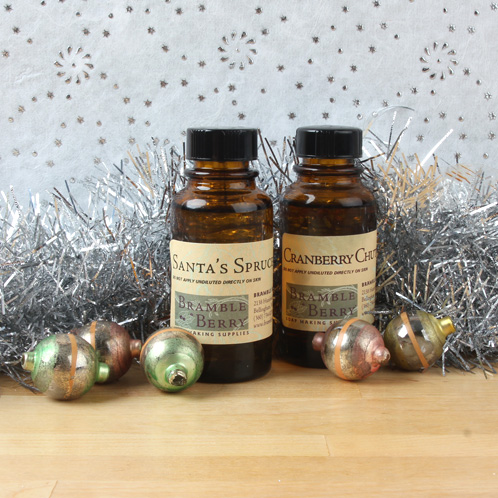 We've also chosen two very special fragrances that will be used throughout all 25 projects. The first is Santa's Spruce Fragrance Oil, which is an intriguing twist on the traditional pine tree scent. It has complex sweet notes which softens this otherwise earthy scent, and it performs wonderfully in cold process soap and other bath & body products. The second fragrance, Cranberry Chutney Fragrance Oil, is sweet and fruity with base notes of warm vanilla spice. It performs well in bath and body products, and discolors to a light golden yellow in cold process.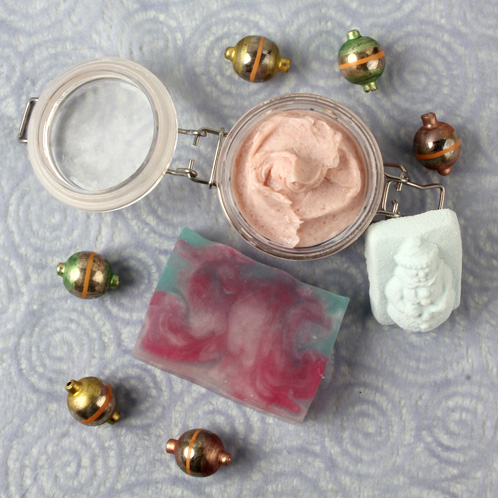 All this fun starts on November 4. Are you ready to give the gift of Givember?