The dessert-inspired tutorials continued this week with projects like the Mini Key Lime Bath Bombs. They're made in the Small Cubes Mold, which doubles as packaging. When you're ready to use them, you can break off as many as you like and throw them in the tub. They'll fill the room with the delicious scent of Key Lime Tart Fragrance Oil.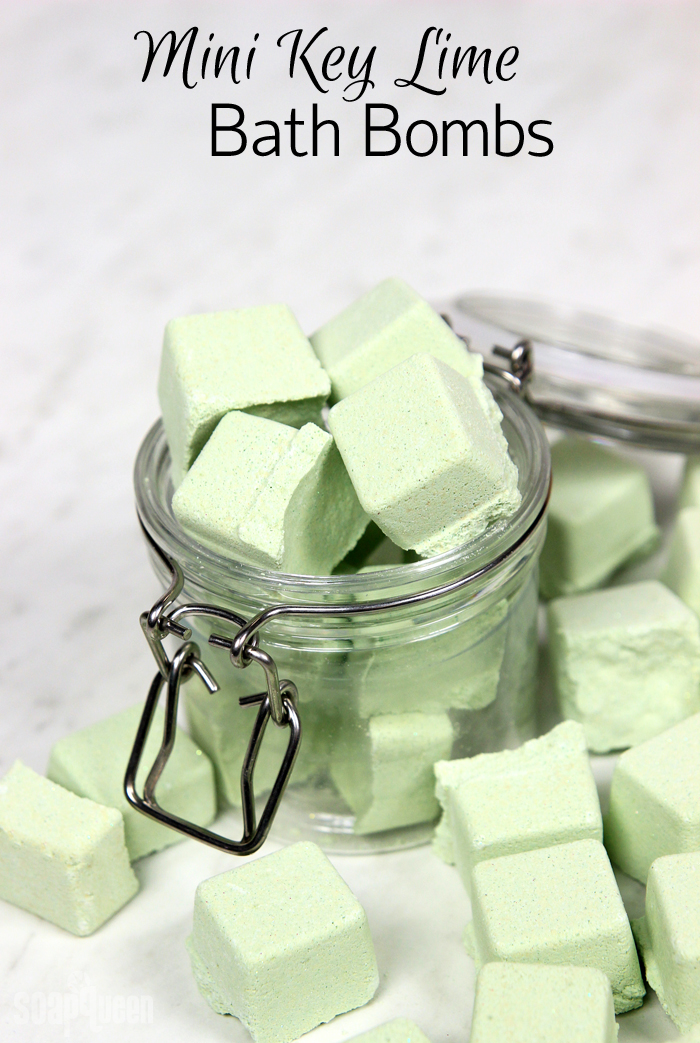 The Cosmic Melt and Pour Soap is scented with Cotton Candy Fragrance Oil. The soap is colored with Neon Blue Raspberry and Electric Bubble Gum Color Blocks to complement the sweet scent. It is then swirled and layered in the 10″ Silicone Loaf Mold. It gives the bars an out of this world look.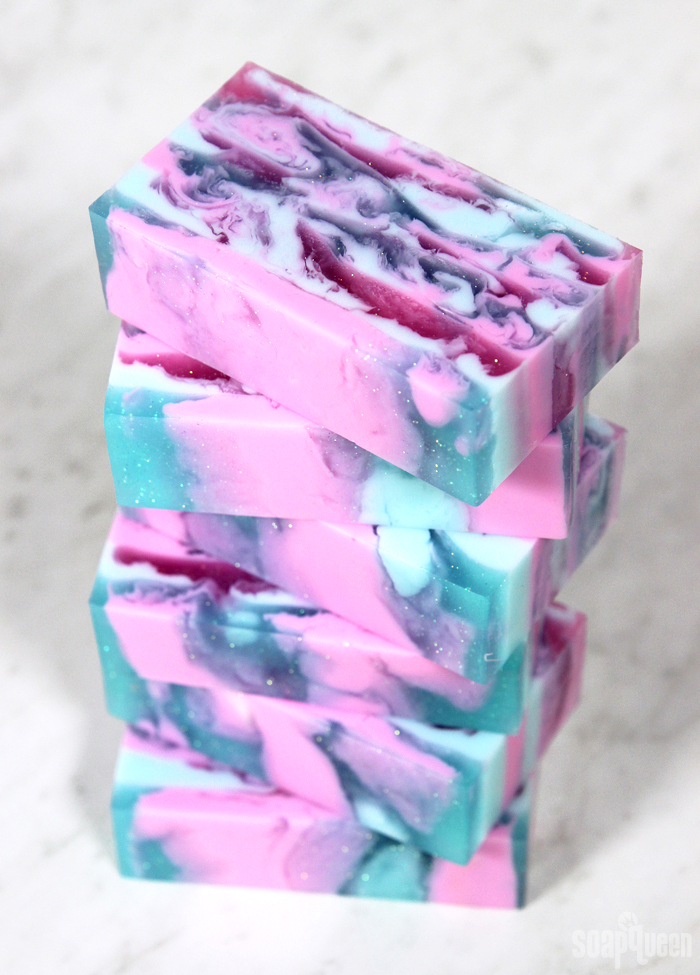 The blog is full of projects to satisfy your sweet tooth. Cupcakes are one of my favorite desserts, so I've made them with just about everything – soap, bath bombs and more. The Sparkling Champagne Soap Cupcakes feature a cute embed and plenty of shimmer on top. Find more in the Dessert Inspired Bath DIY Projects post.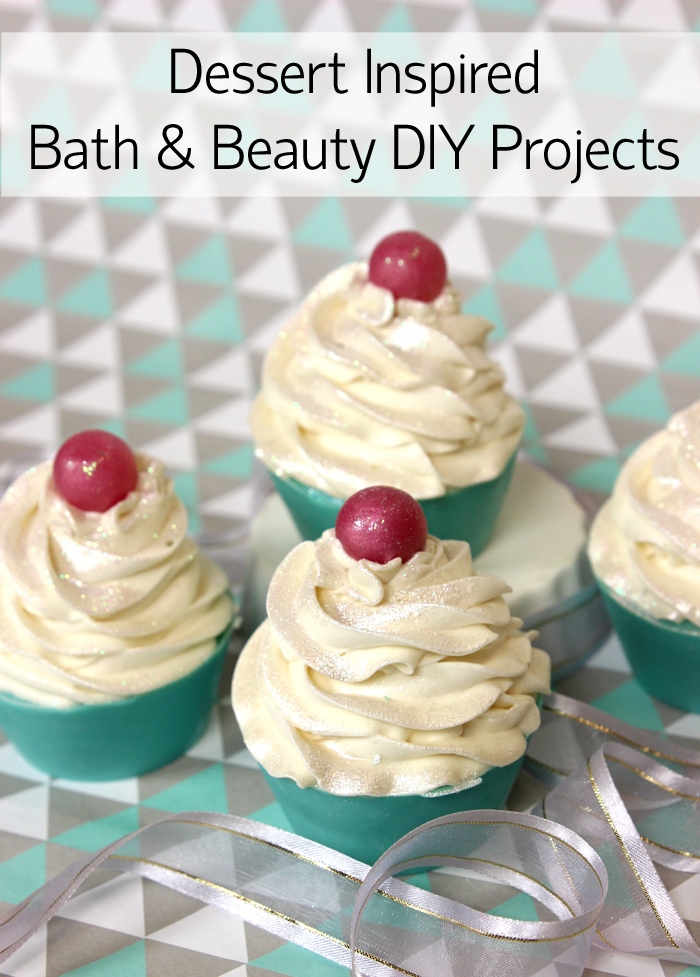 The cupcakes are scented with Champagne Fragrance Oil. It gives the bars a sweet and bubbly smell and doesn't accelerate. If you're planning on an intricate cold process soap design, you'll want to use a well-behaved fragrance for the best results. Find a Complete List of Non-Accelerating Fragrance Oils here.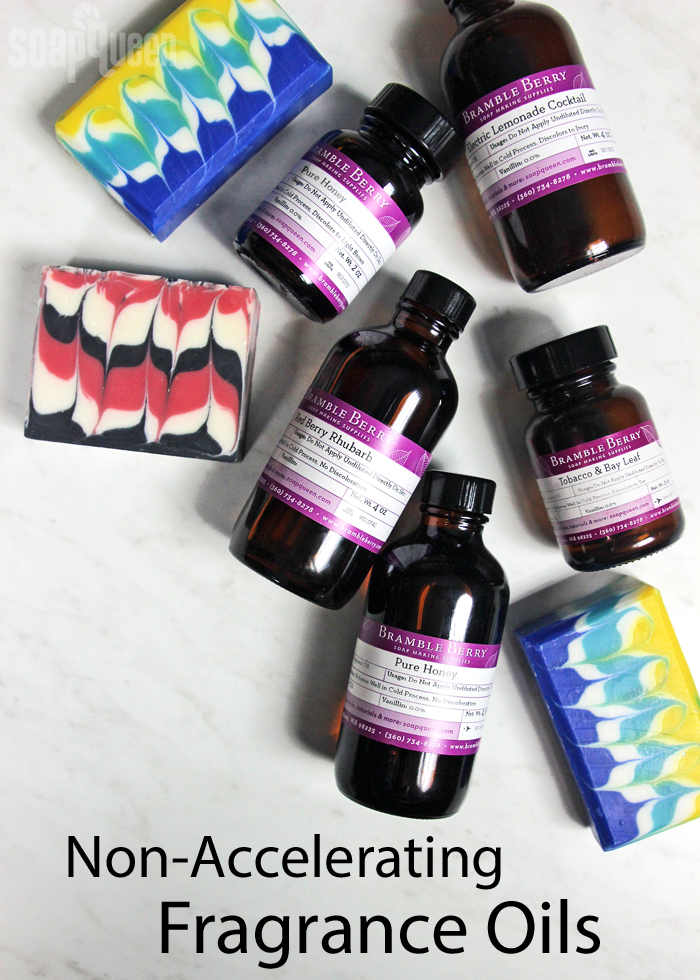 Cold process soap swirls require a well-behaved fragrance oil. This week's Facebook Photo of the Week by Cindy with Luxinda Swirl Soap features an amazing swirled design. It's colored with Zippy Blue Pigment.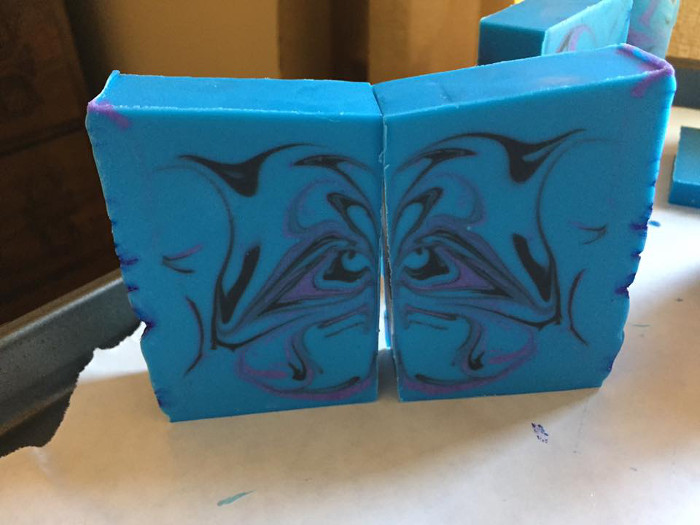 The blue color in Cindy's bars is absolutely stunning. It is a perfect contrast to the wispy purple and black swirls. For more blue hues, check out the Mermaid Tail Cold Process Tutorial. The Snowdrop Hot Process Soap is colored with Caribbean Blue Mica.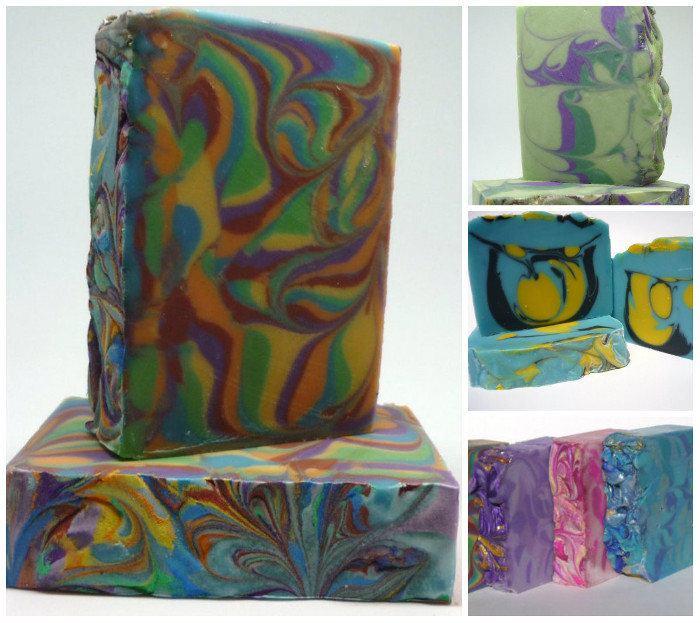 Above (clockwise, left) are Cindy's Vibrant Kaleidosoap, Bamboozled Soap, Angry Owl Soap and Kaleidosoap Series. If you love the rainbow color palette in the Vibrant Kaleidosoap, check out the Rainbow Heart Swirl Cold Process Soap. The Natural Colorant Rainbow Cold Process Soap features a layered design.
Find Luxinda Swirl Soap
On Facebook
On Etsy
This week's Instagram Photo of the Week is a lovely Christmas collection from Affinity Soapery. The soaps feature gorgeous texture, swirls and plenty of sparkle. I love the photo as well. See more of their work on their Instagram page.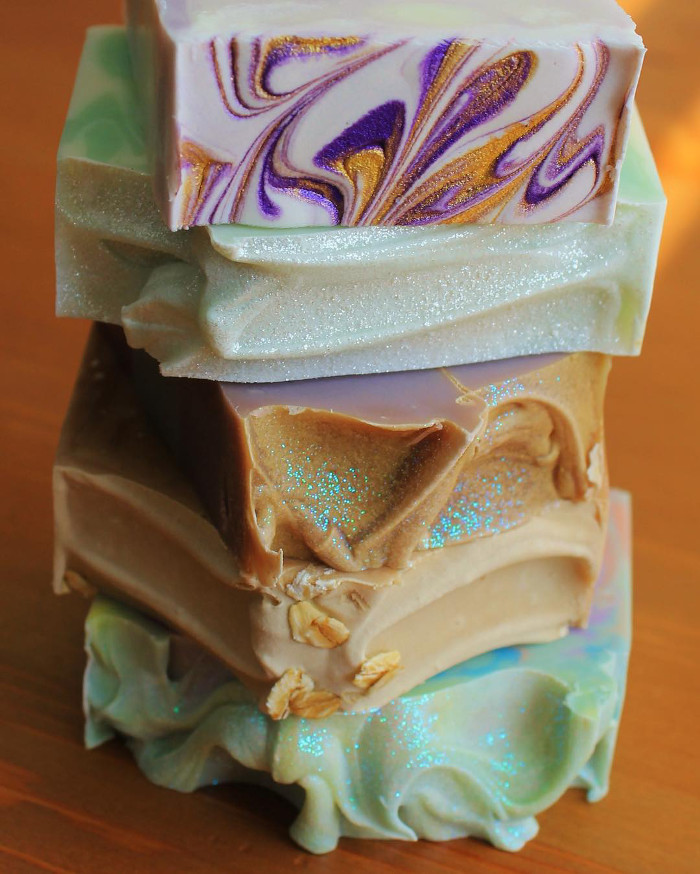 Post pictures of your crafty creations on the Facebook page each week for a chance to be featured on the Soap Queen blog and receive a sweet soapy package from Bramble Berry. Photos are chosen based on consensus from the Bramble Berry staff, so the best way to increase your chances of winning is to show us lots of photos!
To participate in the Instagram contest, hashtag your pictures with #soapshare. Each Friday, I will pick a photo on Instagram to be featured on the Bramble Berry Instagram account.
For those of you who have been featured on the blog, we now have an official "Featured on the Soap Queen" badge! You can include that badge on your website, blog, pictures, etc. To save the badge, click here. =)