Meet the U11 Baseball State Champs!

My wonderful Bramble Berry team told me that I had to be back in the office by 2:30 last Wednesday. What the heck did they have up their sleeves? I had no idea at the time but I played along and planned my workout around meetings and was back to the office right on time. To my surprise, I was honored with a guest appearance from the Bellingham All-Stars 11U baseball team, AKA the Cal Ripken State Champs! Great job boys!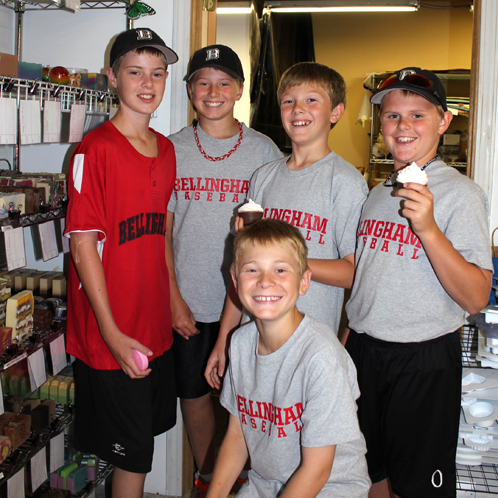 Bramble Berry is a proud sponsor of these 11 year old champs so they wanted to stop by and say thank you to the warehouse. How sweet is that? They even awarded us with a State Champ plaque that we're proudly displaying in the office for everyone to see (we're not afraid to brag about these boys).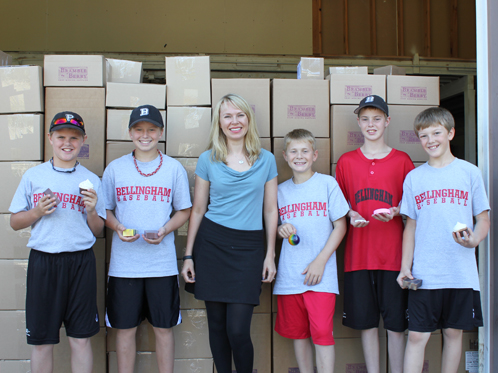 Now that I have a little boy of my own (Jamisen), I can't help picturing him at this age playing sports and running around with a baseball glove, grass stains and cleats. These polite little gentlemen were so funny to observe as I toured them around the warehouse. They even got to pick out some soap to take home. Breaking news: 11 year old boys DO like soap! Trust me on that one.

And finally we have the "jump photos", which seems to be all the rage these days if you are an 11 year old. So we jumped, and jumped and jumped, laughing the entire time until we got a "good" picture (which I'm not sure that we got). But at least we had fun!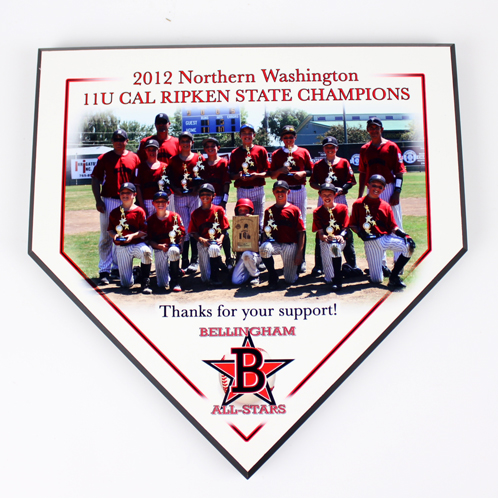 Bramble Berry's shiny new plaque is already on display for all to see!