Product knowledge is essential for delivering excellent customer service. This is especially true when taking on a completely new and mechanically unique product like the Bath Bomb Maker (and eh hem, not all of us on the CS team are mechanically inclined, cough cough). So when the newest member of the Bramble Berry product line arrived, you better believe that our customer service team jumped on the chance to play with it. We made a half-day bath bomb party out of it (whoo hoo! Luxurious baths for all!). If you're like me, seeing products in action is better than still photos so we also filmed a quick video demonstrating how the Bath Bomb Machine works.

It may look intimidating, but the machine is surprisingly easy to use. It makes for quick and easy production of bath bombs, which have a great profit margin but can be weighed down by manufacturing time. It's well worth the investment if you have an established product line and clientele.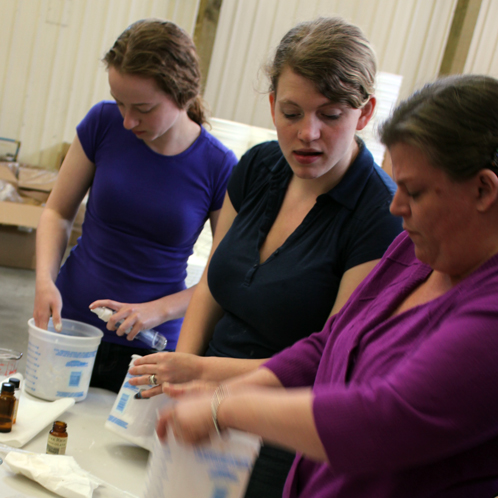 Tina shows Becky the perfect bath bomb texture (hint: it's wetter than you'd expect)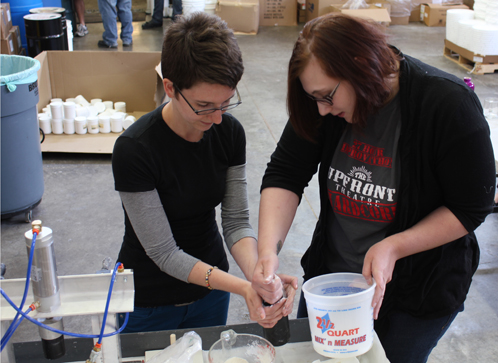 Rachel loads up the mold for Kat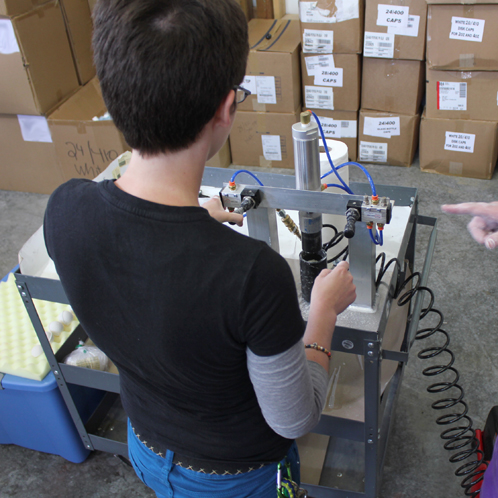 And Kat uses the machine – success!
If you have any questions about these wondrous machines, Bramble Berry's customer service team is just a phone call away. And, if you're planning a visit to Otion, they have joint custody of our bath bomb machine and if the store isn't busy, you might be able to see the bath bomb machine in action.