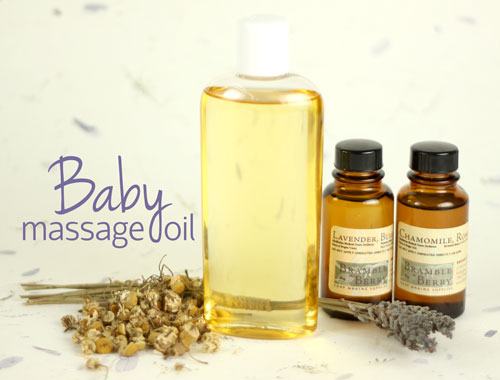 Really, this could be called 'Human Massage Oil' since it's not just good for babies but boy oh boy, little babies do love it. =) In this Soap Queen Short, I show how to make a baby massage oil and then try it out on Lily. She loved it. If you don't have a baby, this recipe is also a wonderful massage oil for anyone, especially those with sensitive skin. By the way, Lily nailed her part in this video on the first take – she's a natural.

Note: The Bulgarian Lavender Essential Oil has been discontinued. The kit now includes Lavender 40/42 Essential Oil. 
To make this recipe you will need:
4 oz Calendula-Infused Sweet Almond Oil
3 oz Argan Oil
To make the infused Calendula oil follow the instructions in this video or in this e-book and use:

   Get everything you need to make this project added to your Bramble Berry shopping cart by clicking here.