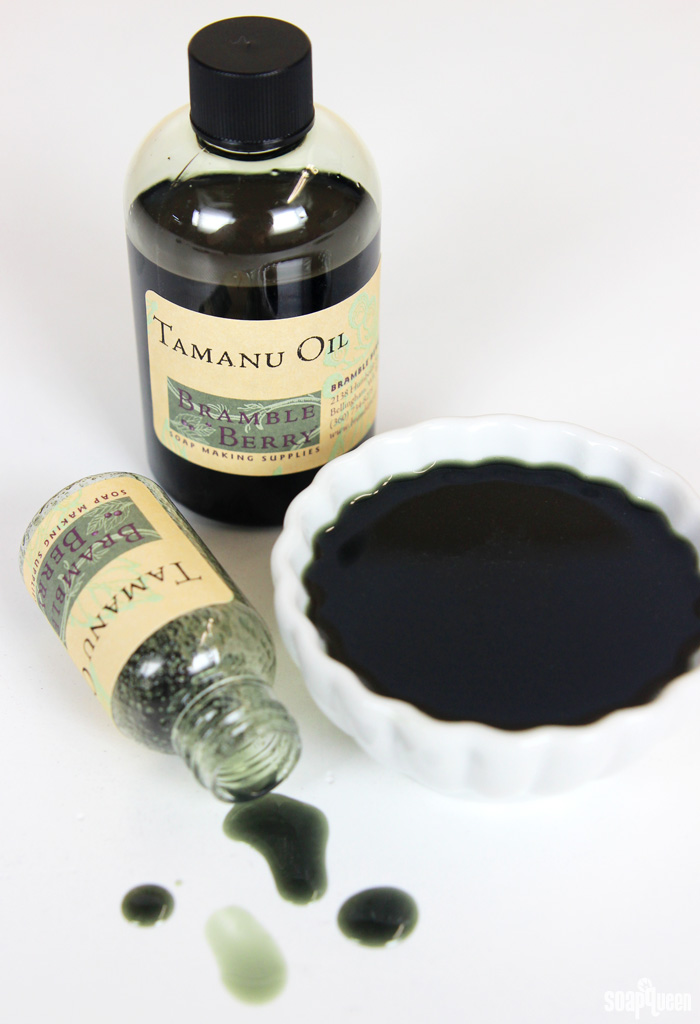 Tamanu oil is pressed from the nuts of the tamanu tree, also known as the "ati-tree." The tree is indigenous to Southeast Asia and blooms twice a year. The tamanu tree produces sweet-tasting fruit which contains a large nut. Once the kernel is dried in the sun for about a month, it becomes sticky with thick, dark oil. The oil that is pressed from the kernel is tamanu oil. The supply of tamanu oil is very small; it takes about 100 kilograms of tamanu fruit to make roughly 5 kilograms of tamanu oil.
Tamanu oil has a dark green, slightly brown color and a distinctive nutty and earthy aroma. It is widely thought to benefit skin scarring, stretch marks, sores and more. It also has anti-fungal properties. Tamanu oil feels amazing on the skin; it absorbs easily and does not feel greasy. That makes it a great choice for balms, body butters, lotions and more. Tamanu oil is rich in linoleic acid, oleic acid calophyllic acid and lipids. Tamanu oil may separate naturally at cold temperatures. If you notice small specks in your oil, place it in the microwave and heat using short bursts until the specks incorporate.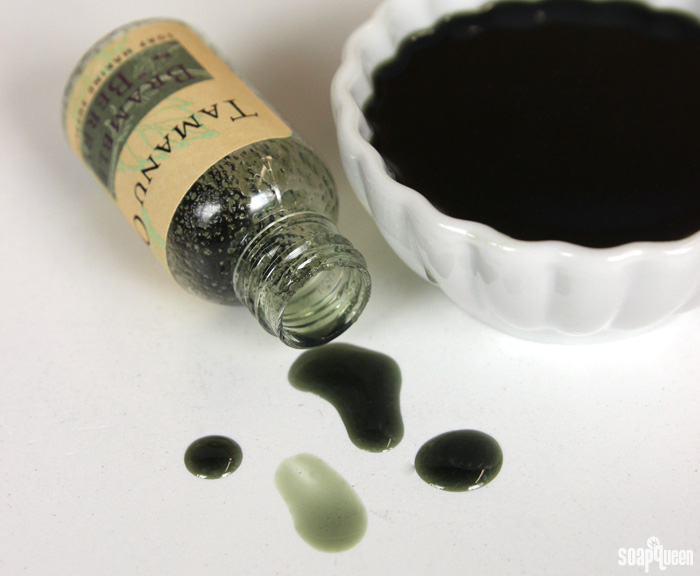 In cold process soap, we recommend using it at 5% or below. Because of the rich dark color, it may have an effect on the color of your final product, depending on how much you use. In the photos below, the recipe contains 5% tamanu oil. Notice the bright yellow color that the oil makes! The yellow color could be combated by using titanium dioxide, but you may want to avoid cool tones when using tamanu oil in cold process soap.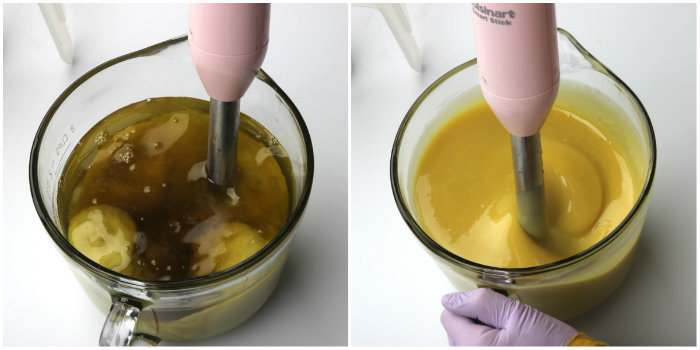 If you're looking for a cold process recipe with tamanu oil, check out the Man Soap with Tamanu Oil Cold Process recipe. Scented with Leather Fragrance Oil, this soap contains orange peel powder for extremely gentle exfoliation. The tamanu oil is added at trace to give the soap all the skin-loving properties of the oil.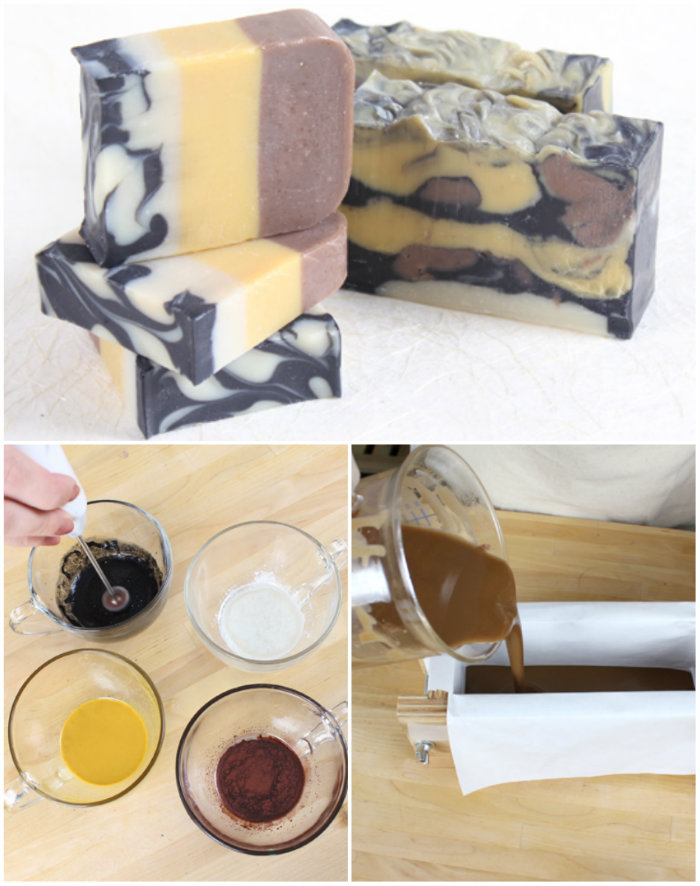 Because of its amazing skin benefits, tamanu oil is a popular choice for leave on products such as balms and lotion. In the Bramble Baby Belly Butter recipe, tamanu oil is added to a mixture of shea butter, mango butter, argan oil and chia oil to create a butter that's perfect for pregnant and non-pregnant bellies alike. A small amount of tamanu oil is also used in the Whipped Coffee Butter recipe to add a rich scent and feel.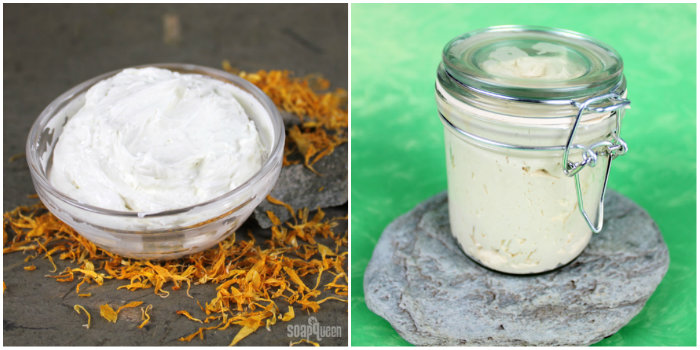 Left to right: Bramble Baby Belly Butter, Whipped Coffee Butter
If you prefer a balm texture, the Everything Balm is fantastic for a variety of applications including cuticles and stubborn dry spots like knees and elbows. The Mango Avocado Balmy Salve also has a harder texture. It contains a small amount of tapioca powder to cut back on the oily feel.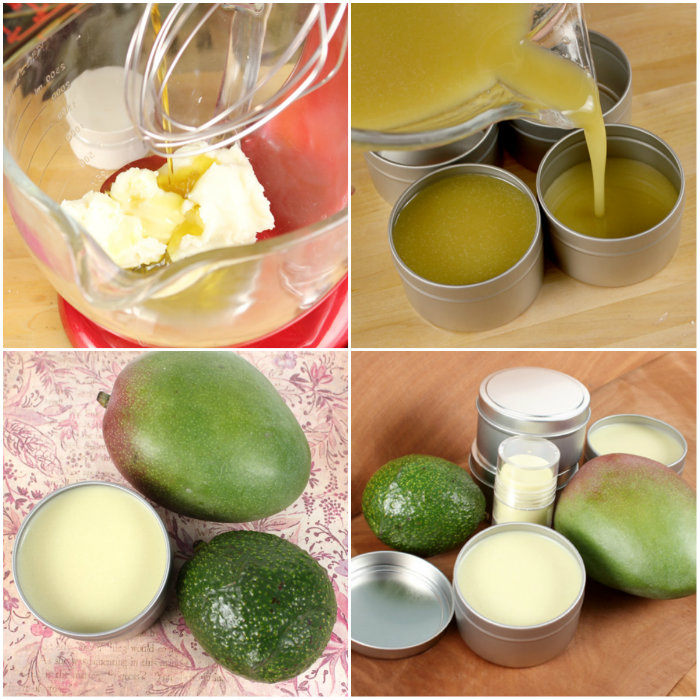 Personally, I absolutely love the feel and smell of tamanu oil. Have you ever used it in your soapy projects before? I've never tried it in bath bombs, so I need to experiment with that! =)