Yields:
Two 4 oz. bottles
You're shampooed, you're conditioned, and now it's time to finish your do with a Pink Sea Salt Beach Spray. This simple spray recipe relies on Dead Sea Salt and Pink Sea Salt to give your hair body and volume while enhancing any natural waves or curls. Finish off the look with an easy-breezy up-do. Now you're ready for a day at the beach!
Check out the other tutorials in this series: Argan Oil Shampoo & Conditioner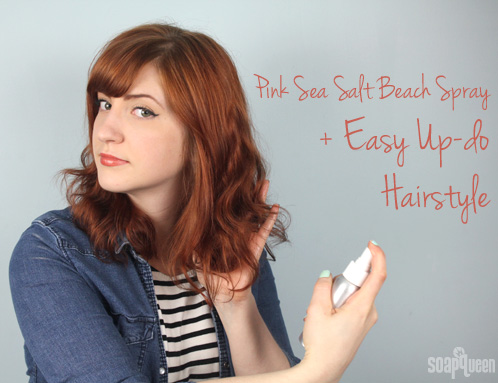 What You'll Need:
8 oz. Aloe Vera Liquid
1 oz. Pink Sea Salt, Extra Small
1 oz. Fine Grained Dead Sea Salt
2.5 mL Germaben
Droppers
Two 4 oz. Brushed Metal Bottles with Spray Top

Click here to add everything you need for this project to your Bramble Berry shopping cart!
ONE: In a large container, pour Aloe Vera Liquid. Place the container into the microwave and heat for approximately 1-2 minutes.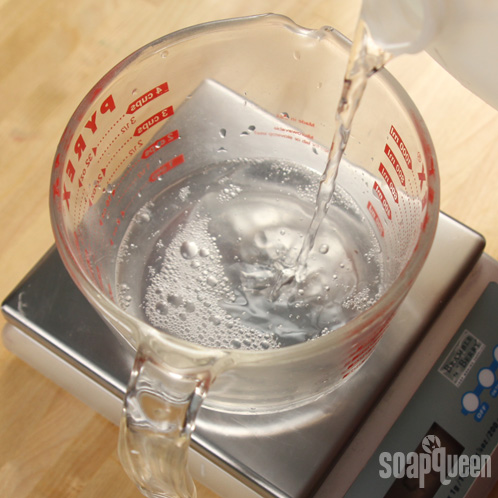 TWO: Carefully remove the hot liquid from the microwave and add both salts. Stir until salts have dissolved. If necessary, place the mixture back into the microwave and heat on 30 second bursts.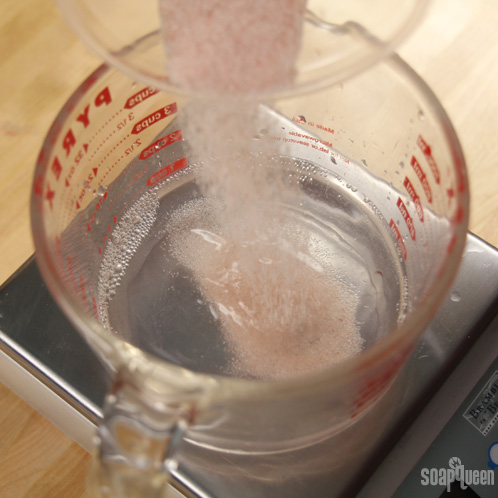 THREE: Strain mixture to remove any Pink Sea Salt that has not dissolved.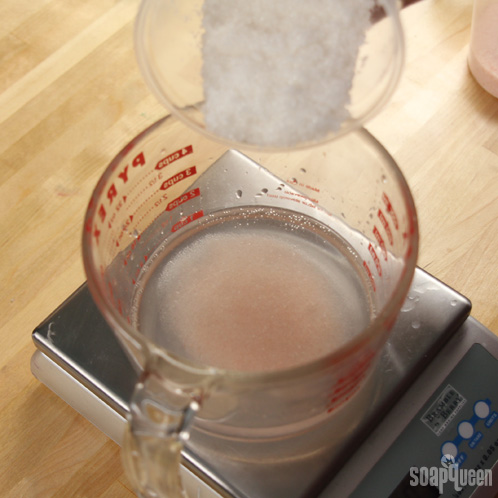 FOUR: Once the temperature is below 142 degrees, add Germaben and stir to combine. Once cooled to room temperature, pour mixture into spray bottles.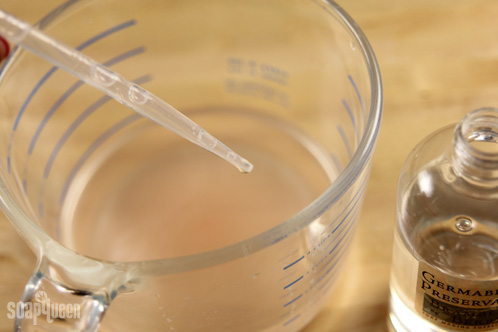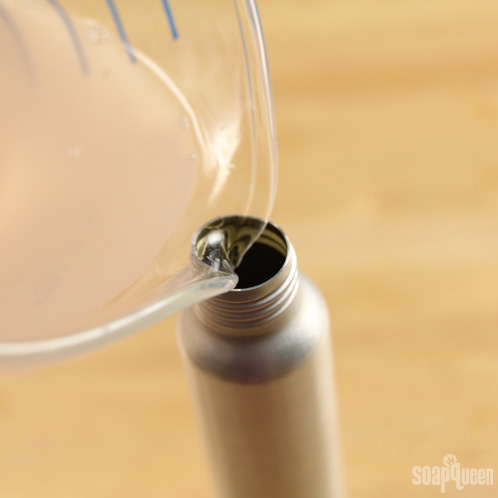 To use, spray liberally throughout hair and allow to dry. You could even try scrunching or twisting sections of hair for added curl. Always shake before using.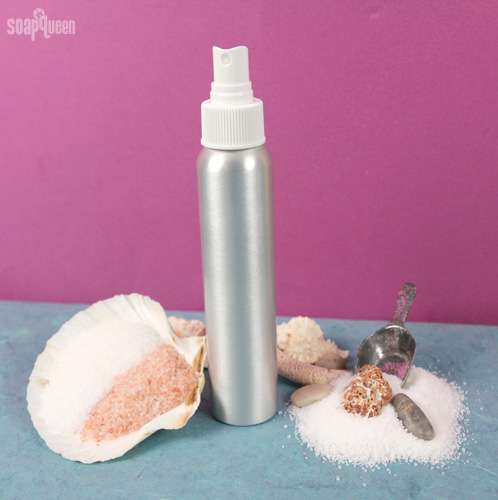 Easy Breezy Up-Do Hairstyle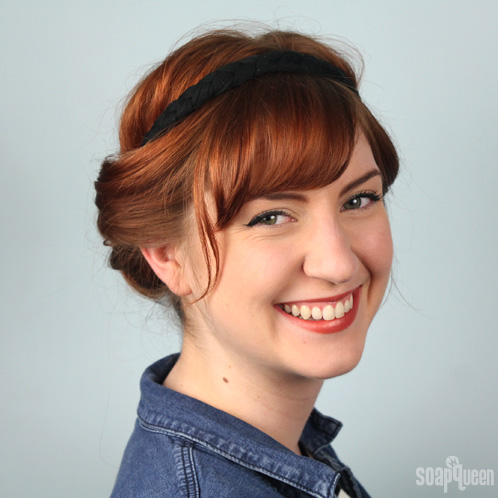 What You Need:
Stretchy Headband
Pink Sea Salt Beach Spray
3- 5 Bobby Pins (optional)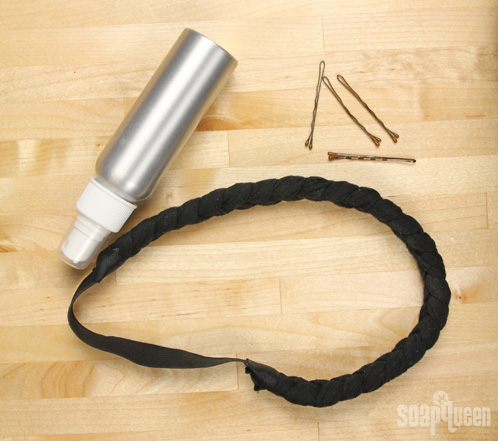 ONE: Spritz the ends of hair with Beachy Salt Spray. This helps give your hair texture, making it easier to work with.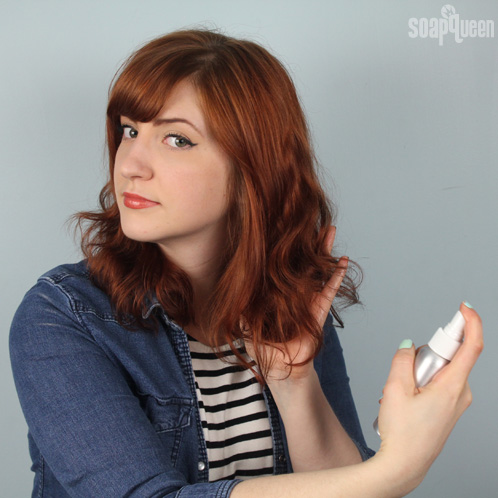 TWO: Place headband over hair, making sure your hair is smooth on top.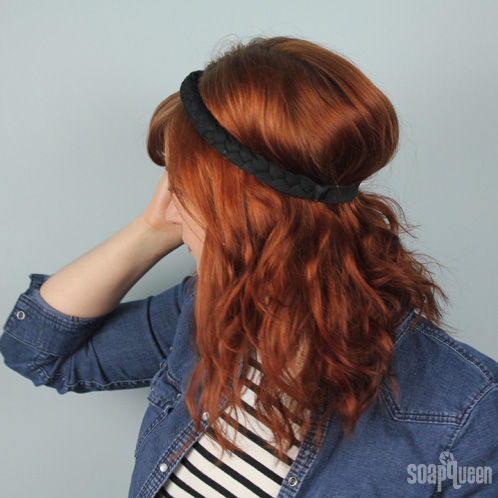 THREE: Section out a small amount of hair along the face. Tuck this piece of hair over the headband, and pull through the other side.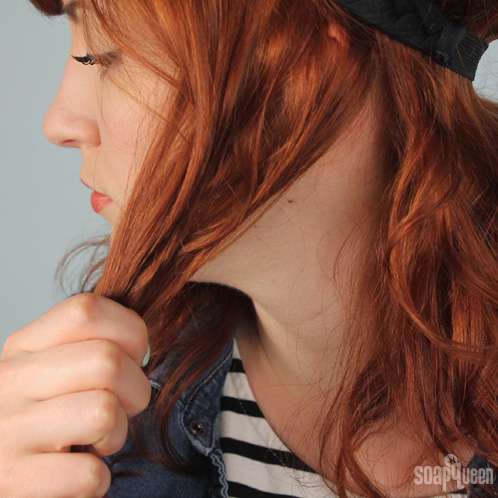 FOUR: Section out another piece of hair, including the hair you just pulled through the headband. Pull this section over and through the headband.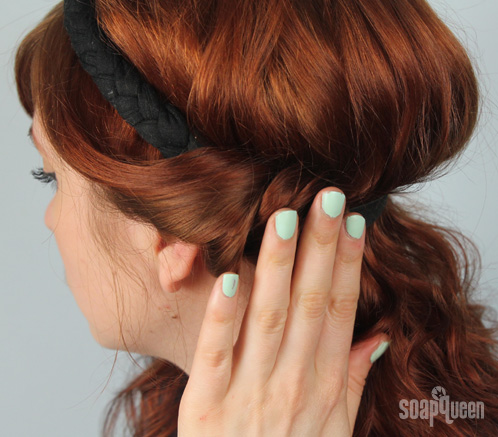 FIVE: Repeat this process until all hair is tucked over and through the headband.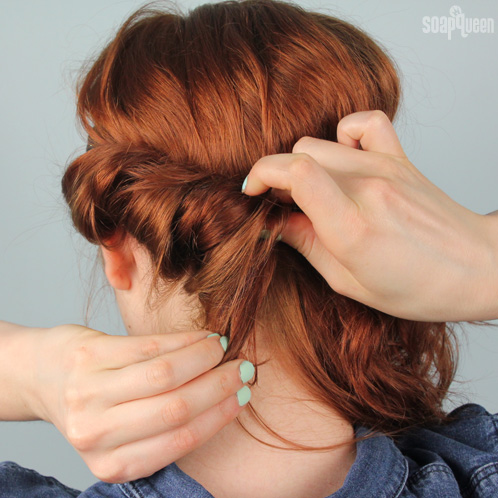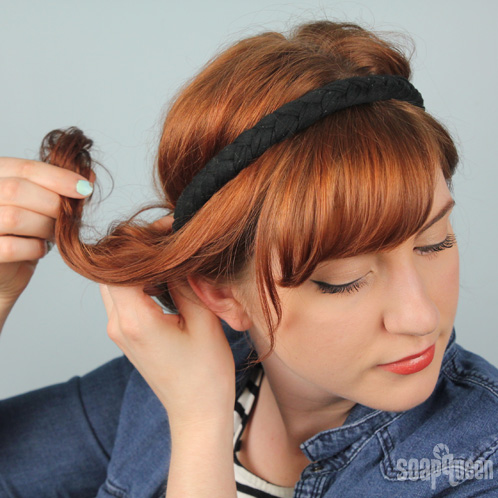 SIX: If needed, go back and tuck in any hair that may have fallen out. You can also secure pieces with a bobby pin. Keep tucking until your hair feels secure!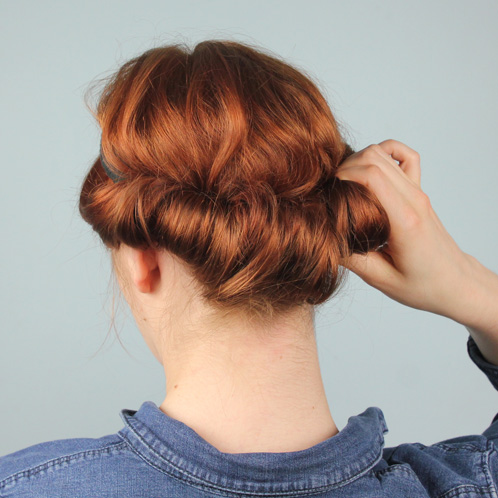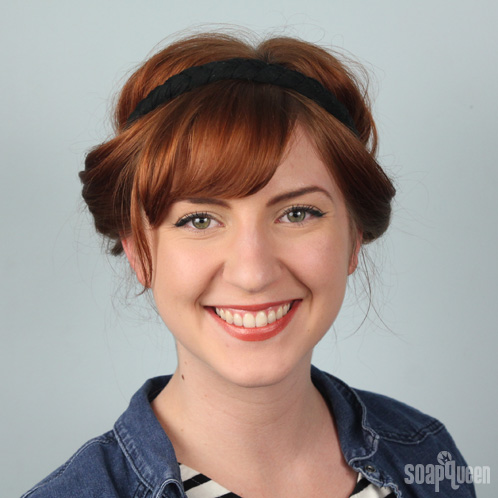 Set with hairspray!
Big thanks to Amanda in our social media department for being our hair model. Be sure to say 'Hi' to her in the comments or on our Facebook page. She's frequently there, answering questions and ooohing over all of your creations =)