Part of the fun of soap making is choosing from the many fragrance oils and essential oils available. From fruity to floral, masculine to clean, scents add personality and flair to your projects. All Bramble Berry fragrance and essential oils have been thoroughly tested for use in bath and body products, and are skin safe when used correctly.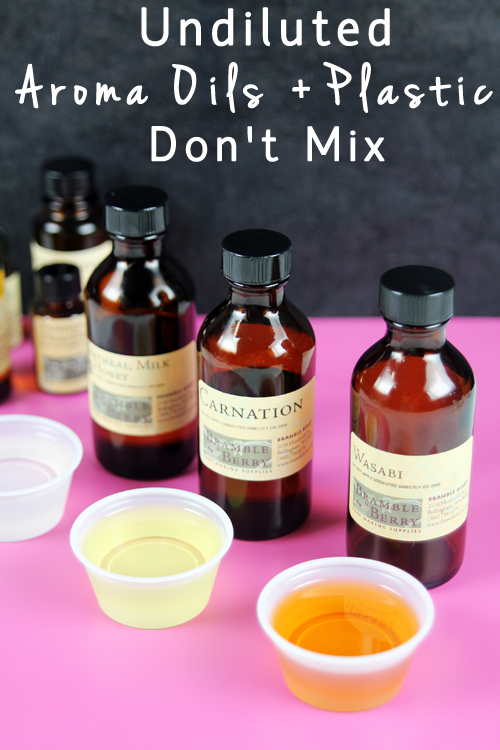 Ever wonder why Bramble Berry ships fragrance and essential oils in fragile glass rather than plastic containers? See the photo below for the answer!

Undiluted fragrance and essential oils can deteriorate some plastic surfaces, such as containers and molds. To avoid this, store fragrance and essential oils in glass containers. Of course, certain plastics can be used to store fragrance oils for a short amount of time. The container should be made of a chemical resistant plastic (HDPE is an example). At Bramble Berry, if you order 5 pounds or more of a fragrance or essential oil you will probably get it in a plastic pouch or drum. This saves immensely on shipping due to the lighter weight of the container. But if you aren't going to use up that fragrance within a few weeks, we recommend transferring the oil to glass containers.
Orange Valencia Essential Oil took about 7 minutes to disintegrate the disposable plastic cup below.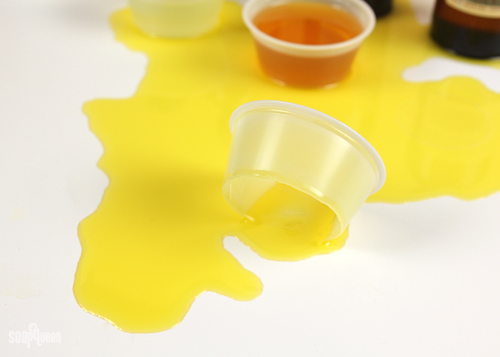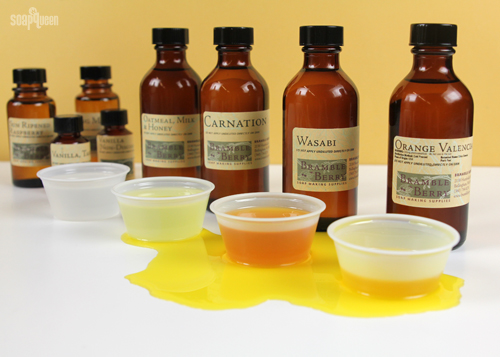 This is a great example of why it's important to quickly clean up any fragrance or essential oil spills on your counter or work space. If a fragrance or essential oil bottle breaks, place the aroma oil into a glass container, rather than plastic. Mason jars work great.
While this example of plastic deterioration is extreme, similar effects are seen when straight fragrance oil or essential oil is placed onto a plastic mold. Shown below, is an example of a plastic mold that came in contact with undiluted fragrance oil. Notice the plastic has begun to degrade.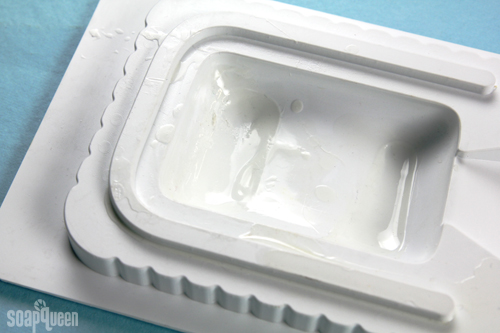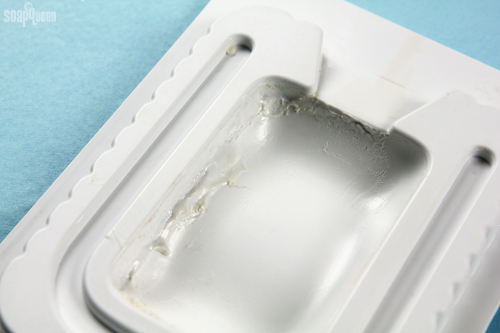 Another way to prevent plastic mold damage is to ensure your fragrance and essential oils are fully mixed into the product. If the oil forms a pocket, it could begin to degrade the plastic mold or container. Using a whisk is a great way to fully incorporate the fragrance for both melt and pour and cold process, without accelerating trace.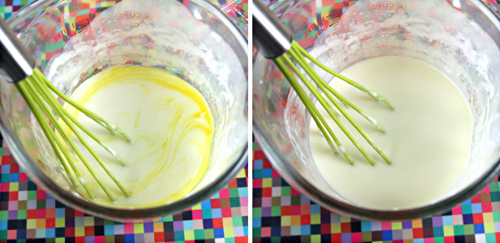 So you may be wondering, if fragrances and essential oils do this to plastic, what's it going to do when I put it on my skin? That's a great question! Fragrance oils are safe when used at the correct usage rates. That's because they are diluted when you add them to a product. Usage rates vary depending on whether you rinse off the product (like a soap) or leave it on (like a lotion) but that's where we have made it really easy for you. Find recommended fragrance and essential oil usage rates by using the Bramble Berry Fragrance Calculator. Simply choose the type of product you are creating, the amount you are making and select the fragrance or essential oil. The Fragrance Calculator will calculate three different usage rates, depending on how strong of a scent you prefer, but they will all fall within the approved usage rates for the fragrance oil. To learn how usage rates are determined read this post about fragrance oils.
For a more detailed explanation on how to use the Fragrance Calculator, and general fragrance and essential oil usage rates, check out the Using the Bramble Berry Fragrance Oil Guide.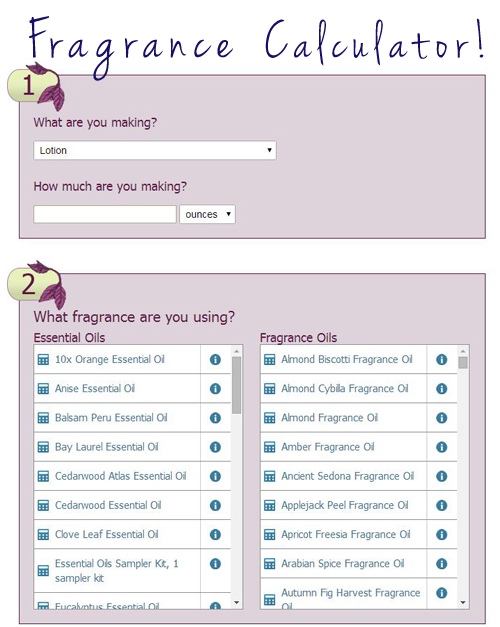 Remember, fragrance and essential oils are perfectly safe when used correctly! Have you ever had any plastic and aroma oil mishaps?