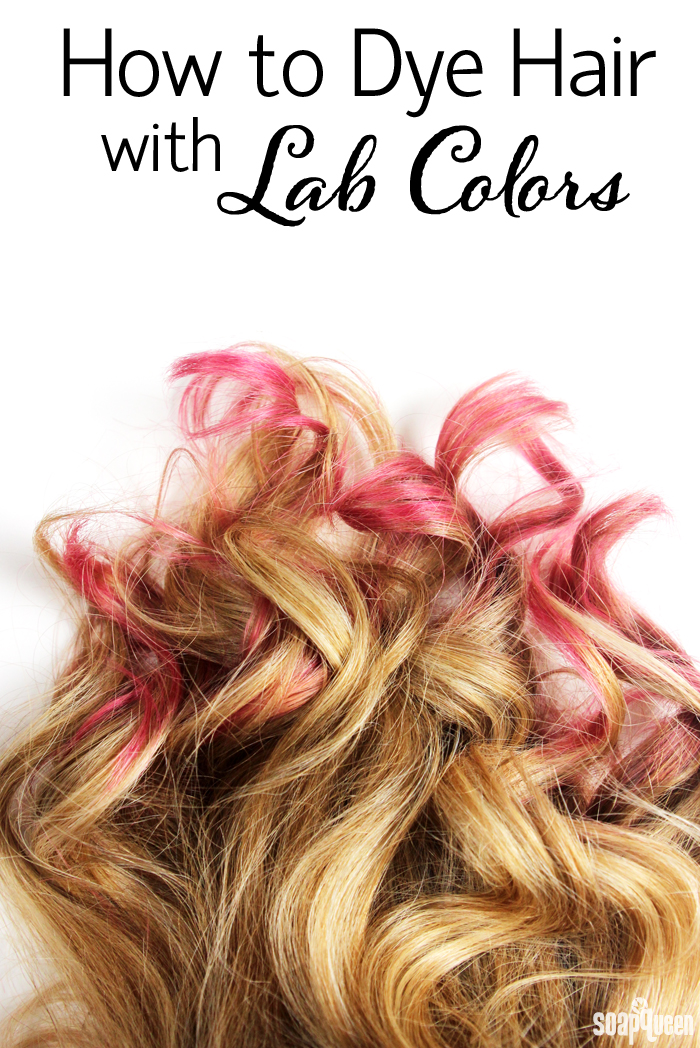 Rainbow hair has become beyond popular over the past few years, and it's easy to see why! Adding color to your locks is a fun way to switch up your look. I love how versatile the trend is; there is a color and technique for every comfort level. Looking for a dramatic effect? Dye your whole head! Want just a hint of color? Dye the ends of your hair, or just a streak. After oohing and ahhing over rainbow-hued hair on Pinterest for months, I decided to take the plunge. But of course, I wondered how I could turn the trend into an easy and cost effective DIY project. The answer? LabColors!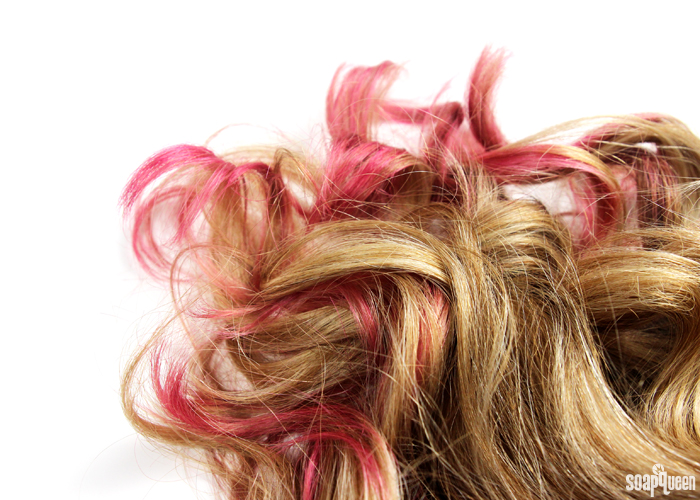 The idea of dyeing hair with LabColors came to me after watching a video on how to dye your hair with Kool-Aid. Since I had dyed my hair with Kool-Aid as a kid, I knew that concept worked. Both Kool-Aid and LabColors are made up of similar dye components, and I thought, "If you can use Kool-Aid to dye hair, why not use LabColors?" Then, it was time to experiment. In the photos shown above and below, I used Impatien Pink LabColor mixed with Stephenson Organic Hair Conditioner. Lightweight and full of hair loving ingredients, the conditioner is a great way to disperse the color and makes applying easy. As a bonus, you can save $10 off any Stephenson purchase of $20 or more with the coupon code: SAVETEN. But but don't wait too long! Only the first 600 customers will get this deal. Browse through Stephenson products here.
Interested in giving your hair a little color with LabColors? The process is easy as can be. One word of caution: in our tests, we found the LabColor dye technique only works well on light colored hair. In addition, it works best on color treated hair. If your hair is brown, I recommend bleaching your hair first before applying the color. We found the LabColor does not leave much, if any, color on darker shades of hair.
All you need to dye your hair with LabColors is undiluted LabColor and a diluting agent! I highly recommend diluting the color in Stephenson Organic Hair Conditioner; we found this the easiest way to apply the color. That being said, the color can also be diluted in hot water. Scroll down to see our results from dispersing the LabColor in both conditioner and hot water.