Yields:
Two 8 oz. bottles
We're in the middle of winter, and your skin may need a bright, fresh pick-me-up. This simple facial toner contains just three ingredients: rose water, witch hazel and lavender infused aloe vera liquid. Witch hazel is a great astringent, and aloe vera liquid is soothing for chapped or irritated skin. In combination with the gentle scents of lavender and rose water this is an easy, skin-loving mix.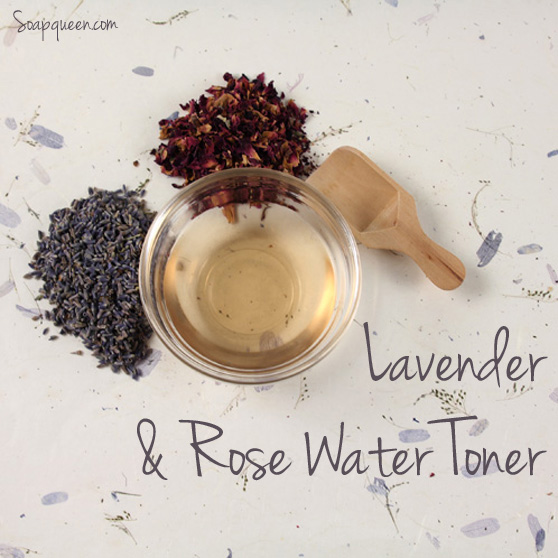 What You'll Need:
1 cup Witch Hazel
1/2 cup Rose Water
1/2 cup Lavender Infusion (made from 2 tbsp of dried lavender in 5 oz. of Aloe Vera Liquid)
8 oz. Bottles

Click here to add everything you need for this project to your Bramble Berry shopping cart!
INFUSION: To make an infusion, spoon two tablespoons of dried lavender buds into a seal-able tea bag. Iron the bag closed and then place in a heat-safe jar with 5 ounces of pure aloe liquid. Place in a double-broiler on low heat for two hours. Leave two inches of space between the top of the jar and the water. For more information on infusing liquid, check out this skin soothing oil tutorial.
TONER:
ONE: Begin by pouring 1 cup of witch hazel into a sanitized (a quick dip in 5% bleach water will take care of that for you) measuring cup.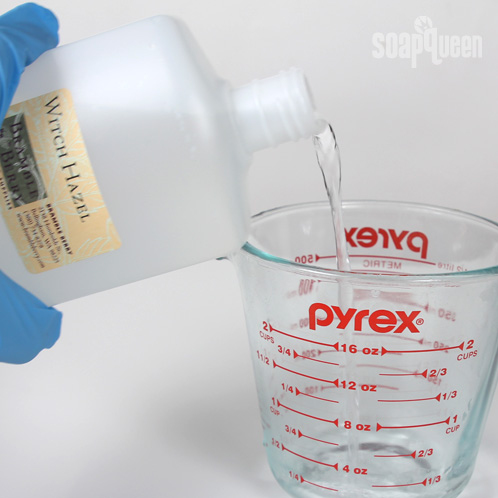 TWO: Next, measure and pour 1/2 cup rose water.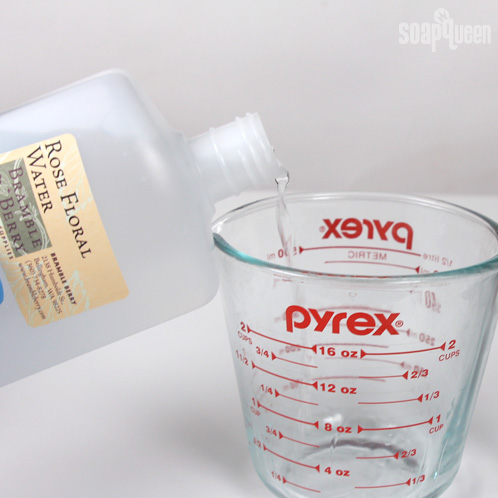 THREE: Finally, measure and pour 1/2 cup lavender infusion.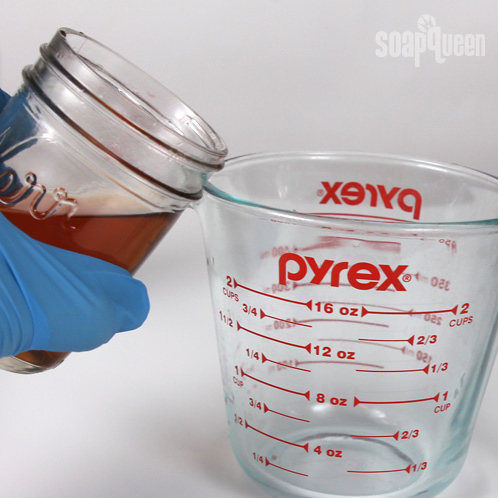 FOUR: Combine all the liquid in a single sanitized bowl and give the liquid a good stir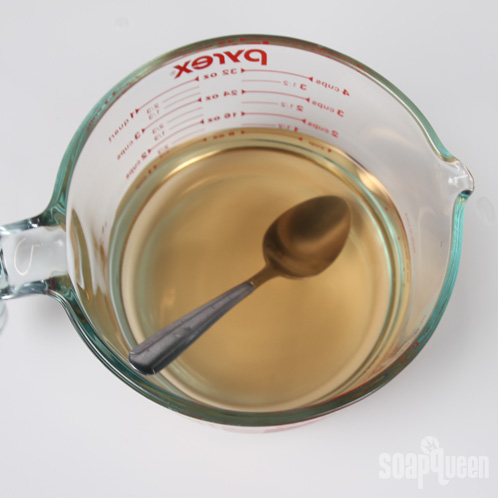 FIVE: Using a funnel, pour the mixture into the 8 oz bottles.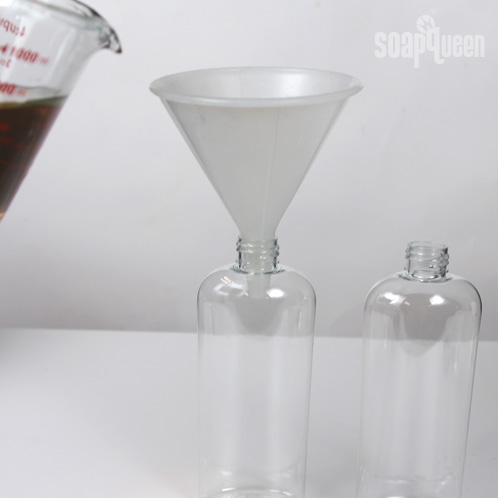 SIX: To use, pour a little toner on a cotton ball and apply to face avoiding the eye area.
Optional: You can store this toner in the fridge or use a water soluble preservative at 1% (.16 ounces), like Germaben II to give this a shelf life of approximately 9 to 12 months.