Back in December, the Bramble Berry Office celebrated the holidays with our annual cookie swap. Each person brought in a batch of cookies, and we filled small boxes with everybody's cookies to take home. It was a fun, sugar-filled day. I crashed by about 2 p.m. after having cookies for breakfast and lunch. I finally had some "real food" around 3 that day and felt a little better! =)
While I'm as much a fan of fudge and gingerbread men as the next person (and for the record, hold the nuts in the fudge), I wanted to bake something a little different. The inclusion of basil in this Brown Butter & Basil Shortbread recipe from Joanne Eats Well With Others was ridiculously intriguing. I changed the recipe a teensy bit (brown sugar instead of traditional sugar) and the revised recipe did not disappoint; it was salty and not too sweet while still having the wonderfully dense mouth-feel of shortbread. Everybody at the cookie swap loved these buttery, basil-flavored cookies. They are not your average cookie and elevate simple shortbread to a foodie's delight.
They'd be great to take to any upcoming Super Bowl parties! (Yes, the 12th Man lives here. Go Hawks!)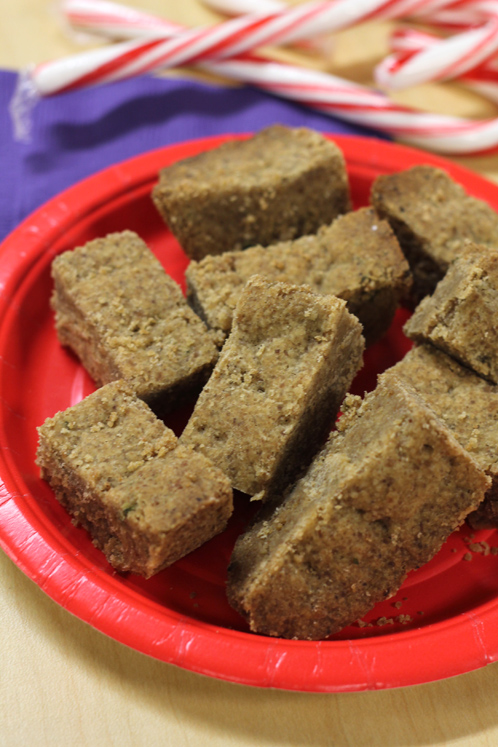 Ingredients:
1 cup + 5 Tbsp Butter
2 Tbsp Basil, finely chopped
3/4 cup Brown Sugar
3/4 tsp Salt
2 Large Egg Yolks
3 cups All Purpose Flour
Yields:
16 Cookies
Total Time:
1 hour 30 minutes
Prep: 25 min
Chill: 30 minutes
Bake: 35 minutes
ONE: Put the butter in a medium saucepan on medium heat. Melt and stir frequently. Cook until the butter is a deep amber/brown color and it smells nutty. This will take about 15 minutes.  Immediately remove form heat (you don't want those little brown bits to go black!)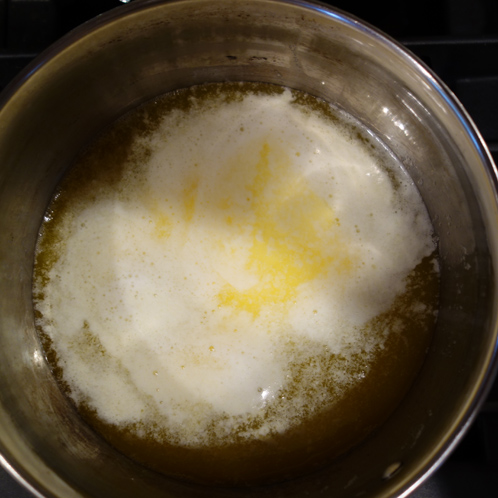 TWO: While the butter is melting, grease an 8 x 8 inch square baking pan and pre-heat the oven
THREE: In a bowl, whisk together the browned butter, finely chopped basil, sugar and salt. Add egg yolks and whisk to incorporate.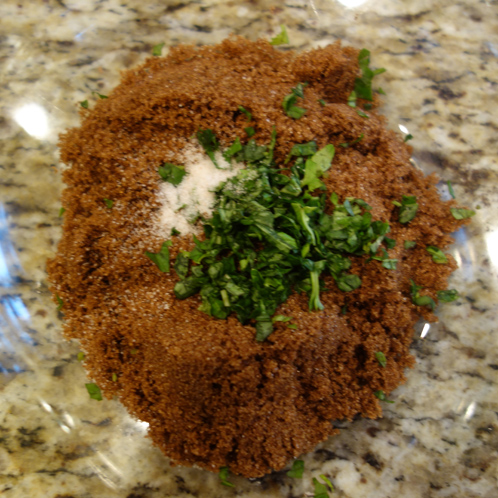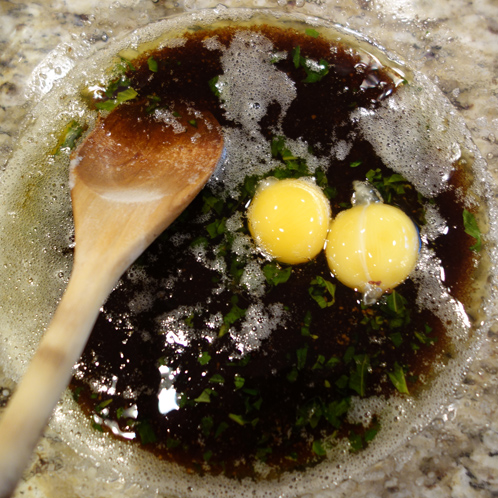 FOUR: Using a spoon gently mix in the flour. Do not over mix the dough or you'll end up with tough cookies.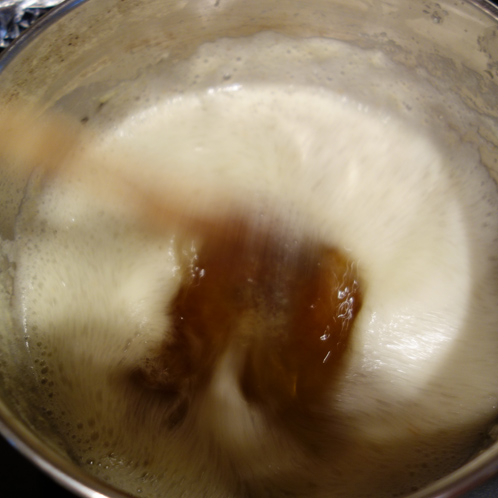 FIVE: Press into the baking pan and chill for 30 minutes.
SIX: Poke holes in the dough making sure you reach all the way down to the pan. This will ensure that the dough doesn't puff up while it bakes.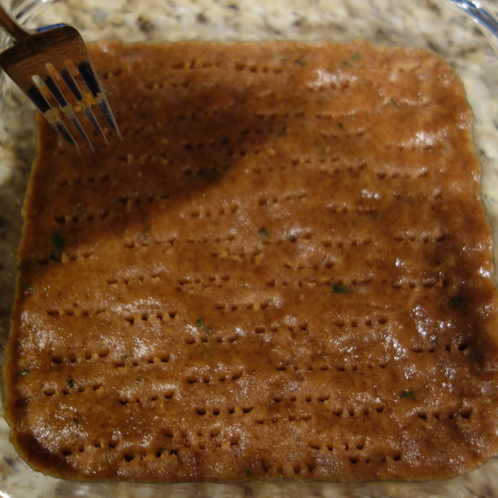 SEVEN: Bake for 35-40 minutes or until the edges are golden brown. Score where you want to cut the bars while it is still warm and then cut once cooled.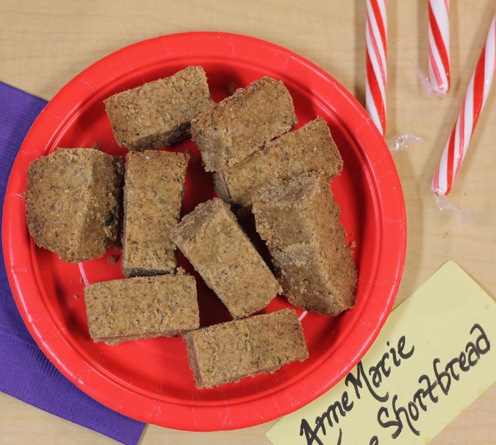 Don't they look delicious? They are so simple and pack a delicious gourmet punch. Below are some of the other cookies BB employees brought to the swap. Can you say, 'YUMMM'?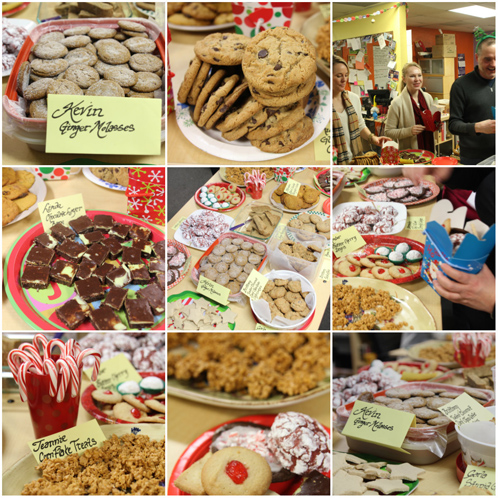 Are you hosting any Super Bowl parties? If so, what's your go-to Super Bowl Sunday dish?