When the weather becomes gloomy and gray, small reminders of warm, tropical locations can do wonders. These reminders may come in the form of a spicy fragrance, lush colors or a fruity flavor. This past week, tutorials using tropical fragrances and vibrant hues (such as the Vibrant Mehndi Cold Process) have been highlighted…now it's time for a fruity (edible) treat!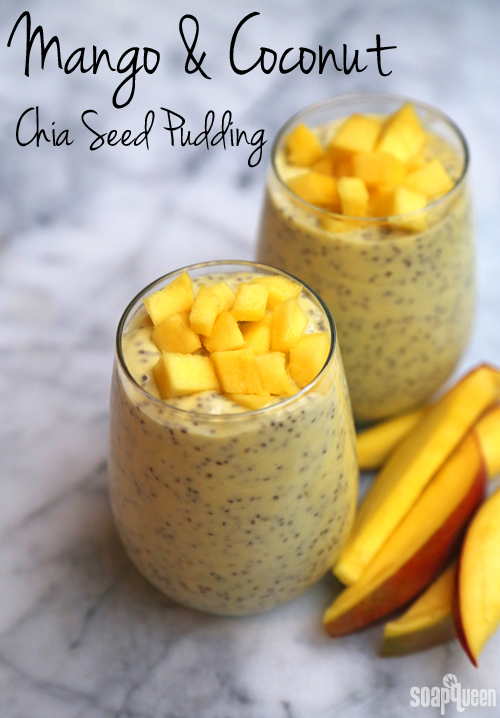 Made from fresh mangos, creamy coconut milk and nutritious chia seeds, this pudding is guilt-free and full of flavor. If you are unfamiliar with chia seeds they small, tasteless and full of omega-3 fatty acids, calcium and fiber. Once they come in contact with liquid, after a few hours they transform the liquid into a creamy, thick consistency.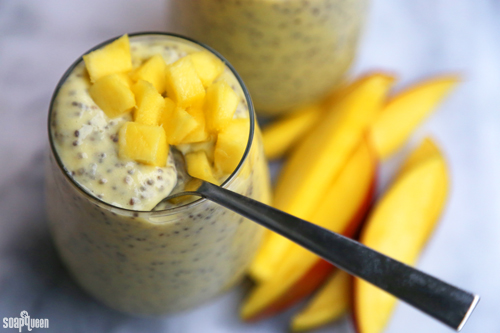 What You'll Need:
2 cups chopped mango (about 2 mangos)
2 cups light coconut milk
1 cup low-fat vanilla yogurt
1/4 cup + 2 Tbs. chia seeds
1 tsp. lime juice
1/2 tsp. coconut flavoring (optional)
Honey (optional)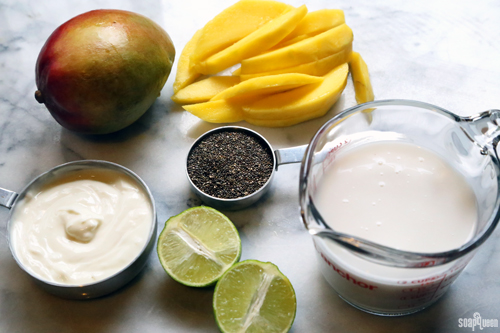 ONE: Remove the skin from the mangos, using a pairing knife or peeler. Cut into small pieces, and place into a blender.
TWO: Add yogurt, coconut milk, coconut flavoring and lime juice to the blender. Blend all ingredients until completely smooth. Taste! If you'd like it sweeter, add honey to taste and blend again until smooth.
THREE: Transfer the mixture to a large bowl, and stir in chia seeds until fully incorporated. Place the bowl into the fridge for at least 2-3 hours, ideally overnight.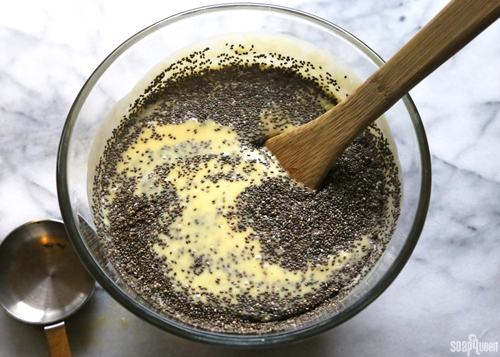 FOUR: After several hours or overnight, the chia seeds will have thickened up the mixture to pudding consistency.
FIVE: If you'd like, top with mango slices and shaved coconut and enjoy!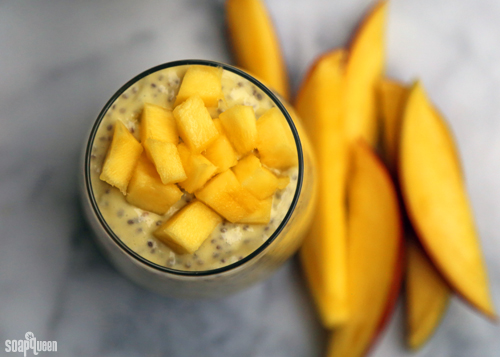 What is your favorite way to take a "mini-vacation" without actually traveling? We'll take all the suggestions we can in the rainy, gray PNW! =)