There was such a positive response to the last Fave Pins of the Week post that I'm going to turn it into a regular Fun Friday thing for the blog. I usually leave Fridays for light-hearted posts (baby pics with quotes, Facebook Photo of the Week etc…) so this fits right in. This week, I've found some of the cutest little girl's shoes for our newest Bramble Girl, as well as some great juicing recipes and more! Check them out below. P.S. Want to follow our boards on Pinterest? Find me here, and you can also follow the Fave Pins of the Week board, here.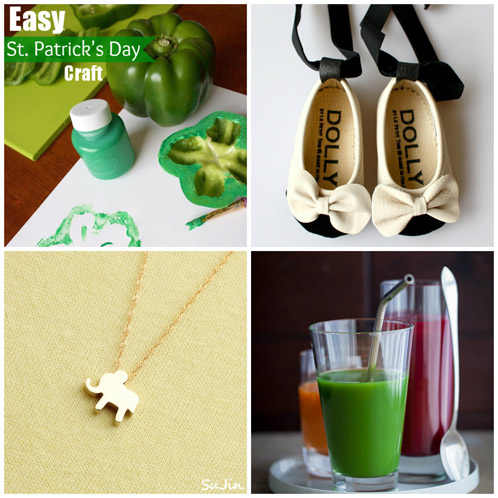 This stamp made from a green pepper is the perfect for toddler arts and crafts!
How cute are these tiny tiny shoes?
Totally in love with this teensy and delicate elephant necklace.
I'm always on the lookout for great veggie juice recipes! We juice almost daily in our home.