We're trying out a new feature here on the blog…Fave Pinterest Pins of the Week! These are some of my favorite recent Pins from my Pinterest boards. Click the links below to get a better look, or you can check out my Fave Pins of the Week Pin Board here.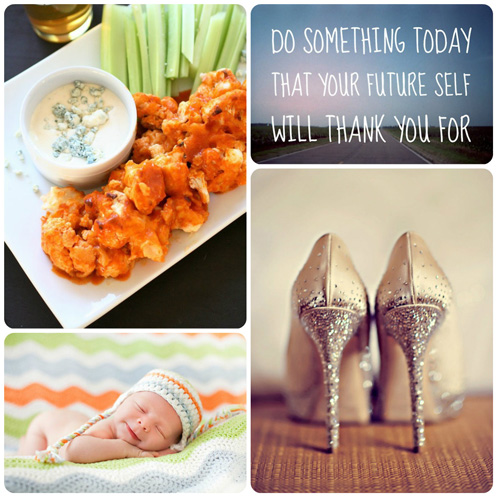 I love anything spicy, so this Buffalo Cauliflower is right up my alley.
It's never too late to Do Something Today…

These Newborn Photography Tips will come in handy soon.
Oh that Jimmy Choo. 'Nuff said!
 I swear, Pinterest has made me cook more, work out differently (and more!) and want to be more creative and crafty. I (heart) Pinterest. =)