I just can't seem to get enough of soapy cupcakes lately! Earlier this week we featured a soaper who specializes in dessert-themed treats (including plenty of cupcakes!) and I've made many batches of cupcakes myself (check out these cuties we made earlier this summer for the Soap Crafting release party.) Soapy cupcakes have always been one of my favorite things to make, and I'm always excited to see my fellow soapers' take on them. Lucia Felty, owner of Lucia Soaps Etc, LLC., shares my enthusiasm for soapy cupcakes and other soaps with a foodie flair, and I couldn't wait to chat with her about how creates her sweet treats.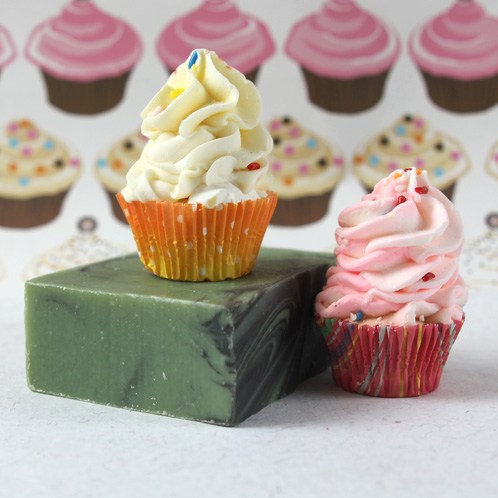 Soap Queen: How long have you been soaping?  Why did you start?
I began soaping about 10 years ago when I was almost 50.  My friend Becky, who had been reading a book on soapmaking, asked me to join her making soap because the lye made her nervous.  I still remember us watching with awe as the soap reached trace.  In no time I was hopelessly addicted — searching the internet and reading everything I could find.  Ten years later, I'm still doing that!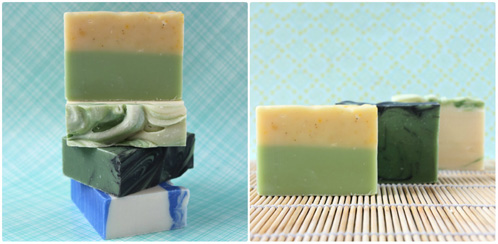 Soap Queen: What prompted you to start your business?
I couldn't (and still can't) get enough of making soap!  I loved using my soap, and I gave my friends and family soaps as Christmas gifts.  Still I made more soap so I started doing some craft shows.  I got a business license, registered my business as an LLC and got my logo trademarked.  I continued to learn all I could about making soap and other skin care products.
From very early on it was my dream to have a shop and be able to make product there.  Anne-Marie's newsletter about writing out your plan for "Ten Years From Now" prompted me to take action.  I rented a very small space for my shop just 2 years ago.  Then, six months ago, I was able to add a large room for production and classes.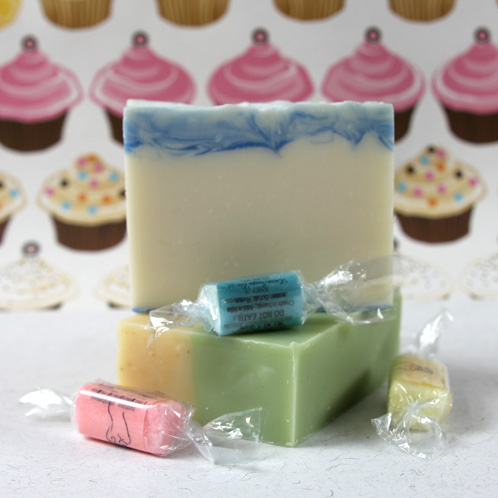 Soap Queen: What kind of lessons have you learned from owning your own "brick and mortar" store versus an online store?
I have had to work on my sales skills because I am definitely an introvert and not particularly outgoing.  My husband "doesn't meet a stranger" and has worked in sales so he has been coaching me.  He is my #1 supporter and helps me tremendously. In a "brick and mortar" store, I think it is important to offer "local" products.  I offer Kentucky Rain, Mint Julep and Kentucky Bourbon Ball soaps.  I'm thinking of adding Bluegrass Sunrise.  People who are visiting and want a Kentucky souvenir are attracted by these as well as people who want to send a Kentucky memento to someone who has moved away.
Soap Queen: What business advice can you give soapers who are just starting?
Learn all you can and strive to do things right.  Learn all you can about the products you make.  Learn the laws and comply with them.   Learn to keep good records, production records and financial records.  Do right by your customers. Conduct business with honesty and integrity.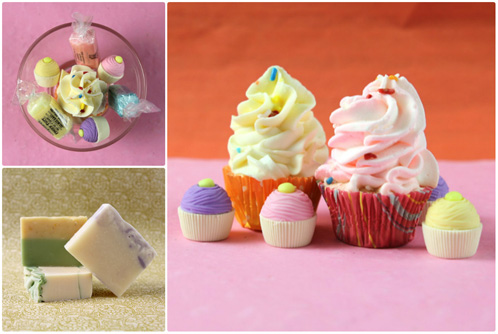 Soap Queen: What are your dreams and goals for your business?
I love my nursing job but I want to retire from it sometime.  When my husband retires, we will work in the shop together.  My plan (he doesn't know this yet) is to delegate some of the drudgery (record keeping) chores to him.  Then I can make more soap!
Soap Queen: What is your favorite type of bath and body product to make?
Cold process soap!  The scents, color combinations, artistic possibilities are endless.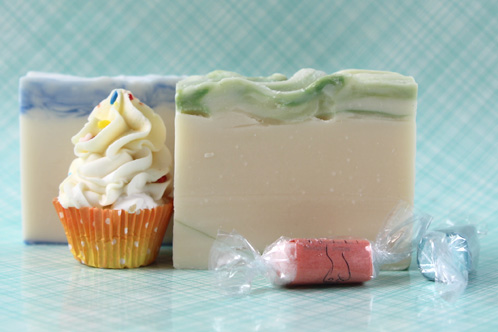 Soap Queen: What is your favorite Bramble Berry product?
I love Bramble Berry's fragrance oils, especially Lemon Verbena!  I use it in bar soap, liquid soap and lotion.  I use a blend of Bramble Berry fragrance oils to create my Kentucky Rain scent.  Plumeria is another favorite.  I'll try more when I clear some room on my fragrance oil shelves!
You can find more about Lucia Soaps at their website or on their Facebook page.