On Thursday, August 29 I was so lucky to participate in an author event at Bellingham's locally owned Village Books. It was a once-in-a-lifetime experience. I was touched by the support of friends, family, soapmakers and the Bellingham community.
The evening started off with a ticketed event hosted in the home of Chuck and Dee Robinson, owners of Village Books. They live conveniently right above the bookstore! How great would it be to live right above your business? I mean seriously; I would never leave. Their home is beautiful, their art inspirational and I was grateful to them for opening it up to my soapy friends and fans. As a bonus, proceeds from ticket sales benefited the Boys and Girls Club of Whatcom County! You can't beat cupcakes and treats for a good cause.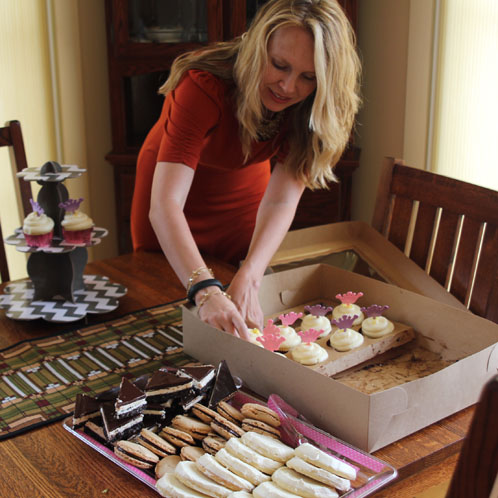 Setting up cupcakes and desserts from Pure Bliss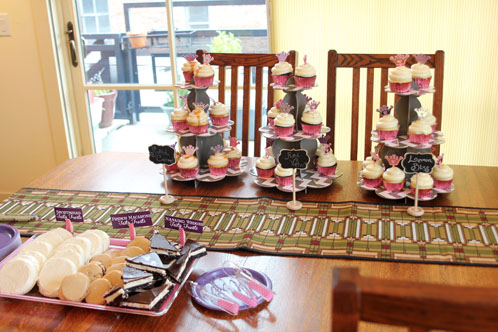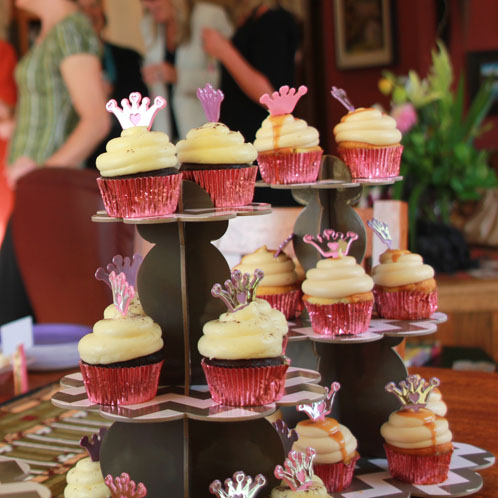 Complete with Soap Queen crowns! Yummy Salted Caramel, Lemon Bliss, and Red Velvet.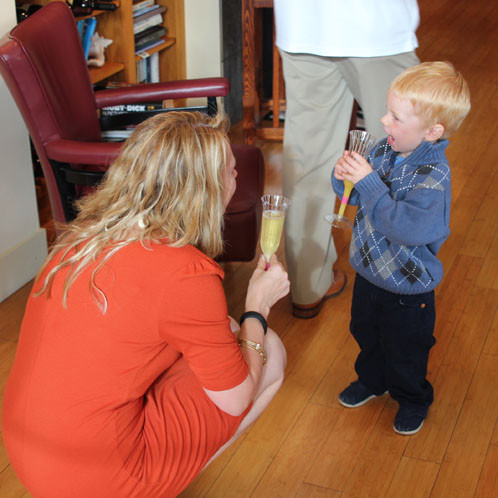 Jamisen's latest skill – cheers! With a champagne flute of orange juice. =)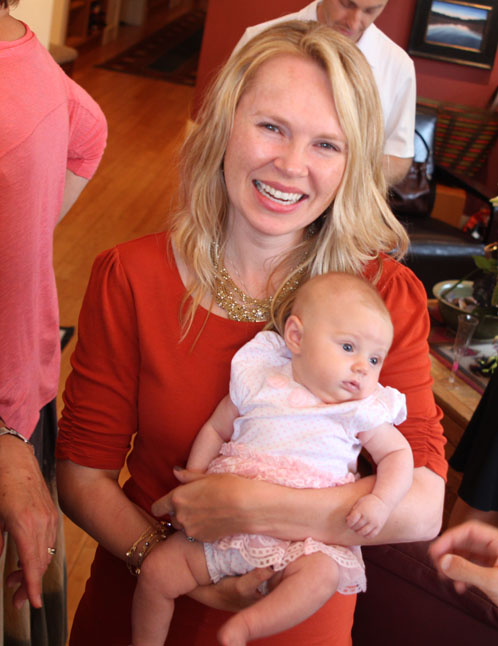 And my other special guest, Miss Lily Leah, who was enthralled by her Aunt Cheriss off to the right in this picture.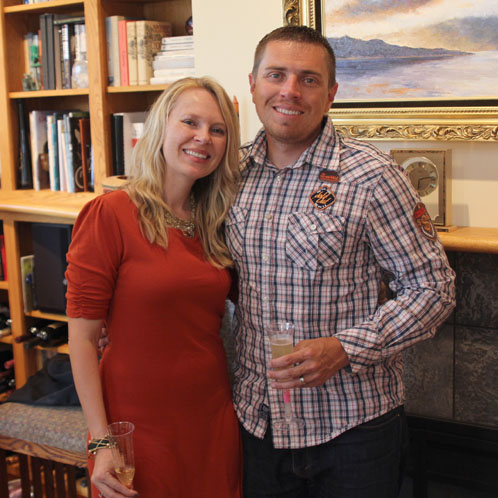 My brother Erik was there well, despite having to battle some seasonal allergies.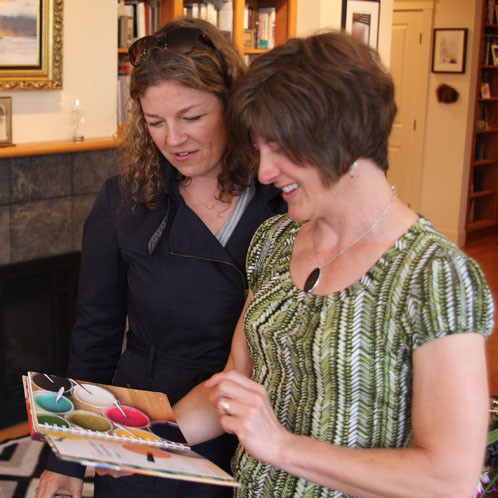 Bellingham City Councilwoman Cathy Lehman and TheFitSchool.com CEO, Carol Frazey, checking out a copy of Soap Crafting
After Chuck and Dee's condo, we headed downstairs to the Reading Room where I gave a presentation about the process of recipe testing, writing and editing the book and working with a publisher for the first time. Synopsis? It took two years and multiple editors and copyrighters and I loved working with Storey Publishing.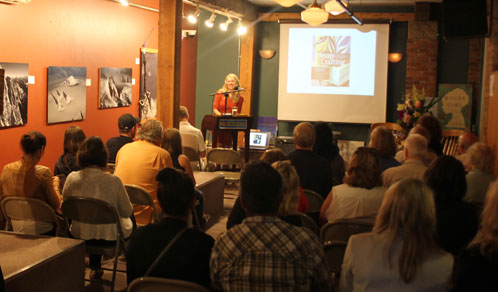 I was delighted by the turnout, and the crowd was (thankfully!) receptive to my talk. It was a bit of an emotional roller coaster to revisit the different stages of the book writing process over the last two years (!), and there were thoughtful questions from the crowd on everything from my time-management strategies (I'm a Crenshaw devotee) to how to subsitute lard in the recipes in the book. Everyone left the event with a soap favor or two from recipes in the book. There were even requests for me to sign copies (which I'm still a little amazed by).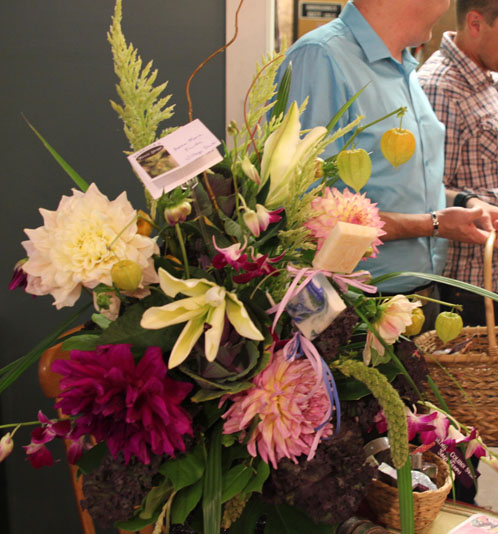 A bouquet of flowers, soap, and kale (I know, right???!!) from my parents who weren't able to make the 5 hour trip.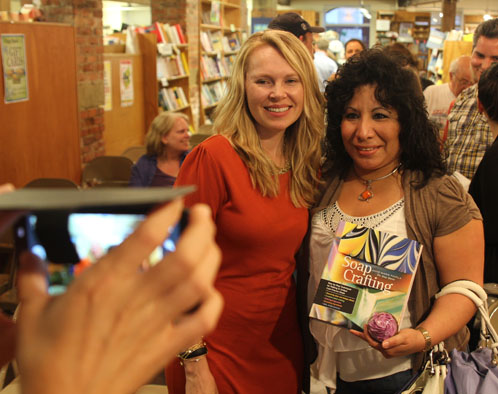 So many photos were taken that evening! Here I am with Silvia Reed, the founder of Bellingham Explorer.

Thank you again to everyone who attended the reading — I had a wonderful time and it was fantastic to feel the love from the soaping community. And, the bookstore did as well. Soap Crafting was the Number One (#1!!!!) book sold at Village books last week. Woot Woot, indeed! If you want more Soap Crafting goodness, join our brand new Soap Crafting Club! You'll have access to personalized instructions and feedback directly from me on how to make recipes from the book. Click here to check it out and read more, and happy soaping =)