You have home owners insurance. You have car insurance. Should you get business liability insurance? Having business liability insurance is not mandated by law. If you wish to run a craft business without insurance, there is no governing agency that will force you to buy insurance. Your bank, should you ever get a loan, will ask you for insurance (they'd like to ensure they get repaid on their loans no matter what happens with your business). Buying insurance is a prudent choice to protect your family's assets should anything go wrong in your handcrafted soap and toiletry business.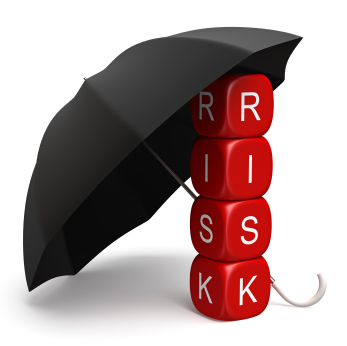 We live in a litigious society. People can sue or claim damages for anything and everything. If someone slips in the shower using your salt scrub, they could claim it was the fault of your scrub. If someone uses your soap and decides that the rash they developed the next day was from your soap, they can claim damages. They might not win a possible lawsuit but dealing with the issue would take valuable time away from you and your business. Additionally, any legal fees could be costly and put you and your family assets at risk. Finally, if your house were to (knock on wood, throw salt over your shoulder, turn around 3 times) burn or have fire damage, your business property might not be covered under your home owners insurance.
There are a variety of options to explore if you're looking into business insurance for your handcrafted products business:
(1) Your homeowners insurance – Some homeowner's policies will cover small businesses that you operate out of your house up to $5000 in sales.  You will want to clarify with your home insurance agent on the type of coverage they provide and ensure that they are clear on what you are manufacturing and selling.
(2) RLI -RLI has a homecrafters business insurance. The pricing varies based on what you are making and selling and how much liability coverage you want but generally, they cover up to $7500 in retail and wholesale sales. You can find more information about their policies and coverage here. You can apply for a policy or request more information online here.  They do not cover candle makers of any type. You can look at rate quotes online. Soapmakers report RLI is reasonable and they like the ability to purchase different levels of coverage.
(3) Indie Business Network – IBN provides a group policy for the handcrafted soap and toiletry industry. It has been hand picked and designed just for soap and toiletry makers. It is $395 per year for $1,000,000 in aggregate insurance for product liability. You can buy an additional $1,000,000 in coverage for $55 more. The policy also includes a $100,000 coverage for damages for rental premises.  There is also some "floating" product coverage included if you travel to craft shows. You must be a member of IBN (dues are $150 per year) in order to buy the group insurance policy. Click here to learn more about their insurance policy.
(4) Handcrafted Soapmaker's Guild – HMSG offers a group policy for handcrafted soap and toiletry makers. It is only available with a membership, learn more here. There are two different insurance options, a "Lower-Cost Coverage" with a fee of $265, and a "Full Coverage," option with a fee of $375. Both options have general and product liability coverage up to $2,000,00. Click here to learn more about their insurance policy options.
(5) HandMade Artisans Insurance The Handmade Artisans Insurance provides business general liability coverage including product liability coverage to artisans who produce their own products by hand. This includes soap, lotions and more. The annual coverage starts at $275 per year. Click here to learn more about their insurance policy.
At what point in your business you choose to get insurance is a personal preference and is directly related to your comfort levels with risk. If you choose not to buy insurance, talk to your spouse or partner about that decision so he or she knows the potential ramifications for you and your family. As you grow, you will eventually want to buy insurance so even if you don't buy it now, price your products with enough buffer so that you can buy insurance in the future. Plan now for a successful and safe future for your business.
Do you have any other insurance resources to share?