Welcome back to Talk It Out Tuesday!  Today we'll be answering some frequently asked  questions about Bramble Berry's LaBomb colorants which are specifically made to color your bath bombs with ease and flare.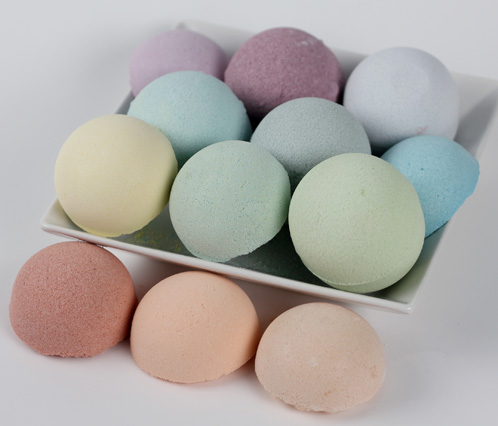 What is a bath bomb?
A bath bomb, also known as a bath fizzy, is basically a mixture of baking soda and citric acid. You can also add fragrance oil, witch hazel and other fun additives like fixed oils, clays and SLS to add bubbles.  When the bath bomb is dropped into the tub it fizzes and spins to release fragrance and skin-softening goodness.  Bath bombs are easy to make in all sorts of shapes and scents, and you can even make them into realistic-looking cupcakes!  Best of all, bath bombs are family-friendly, fun to make and even more fun to use.
How do you make bath bombs?
Bath bomb tutorials are a favorite of ours, so we've got a lot of projects to get you going.  Here are two basic videos to get you started: How to Make Bath Bombs on Soap Queen TV and Bath Fizzy Fun on Soap Queen TV
Once you've mastered the art of the basic bath bomb, there are some really cute ways to make your bath bombs extra special: Bath Bomb Surprise, Dressed Up Bath Bombs and Bath Bombs + Salt = Love
And finally, an amazing video tutorial on making picture-perfect, mouth-watering cupcake bath bombs (for the advanced bath bomb maker): How to Make Cupcake Bath Bombs on Soap Queen TV
Did any of your batches go horribly wrong? Are you left with a great smelling, but shapeless fizzy powder?  We've got a fix for that!  Check out this super cute tutorial on saving your bath bombs: Save the Bath Bombs, Valentine Style
What are the best colorants for Bath Bombs?
LaBomb colorants are made by Bramble Berry and are specifically designed to cooperate with your bath bomb mixture.  They're made of the same highly concentrated FD&C and D&C dyes that LabColors are made of.  However, instead of being made with water the way the Lab Colors are, LaBomb colorants are made with glycerin.  This means that when you add your LaBomb colorant to your bath bomb mix, it won't start to fizz and make warts the way water -based colorants can. They are specifically formulated and designed for optimal bath bomb coloring. Not sure what Lab Colors are?  Check out this informational post on using Lab Colors!
Is it possible to get a dark colored bath bomb with the La Bombs?
It's possible, but a little tricky.  You're mixing a color into something that's white, and anytime you mix a color with white you get a pastel.  So you're going to have to add a lot of colorant to get a rich, dark color. Watch out!  This over coloring may lead to a change in color in your bath water, which is actually super popular with the kids.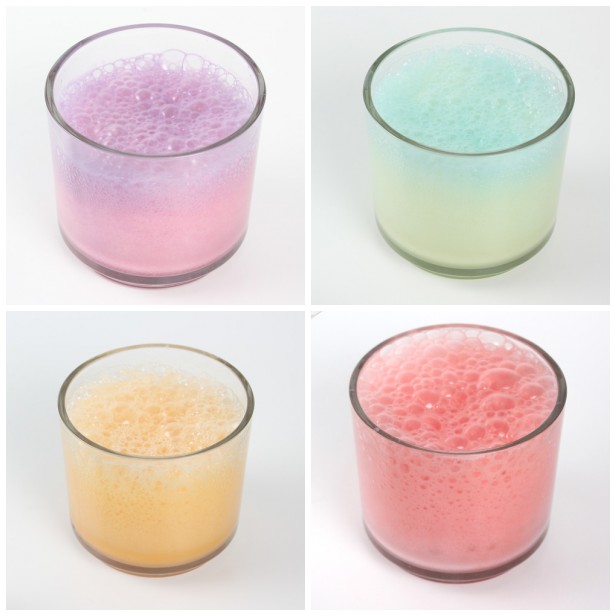 Check out these fizzies in action: Gurlie Pink, Key West Lime, Cantaloupe, Adobe Brick. Note: the colors changed the water in the  photo above because they are more concentrated than they would be in a big bath tub.
How do I use LaBomb colors in my bath bombs?
Unlike the Lab Colors, the La Bombs don't need to be diluted before use.  Just add a few drops, and make sure you mix, mix, mix!  Here are the LaBomb colorant usage rates we used in the bath bombs below. Each colorant was mixed with 8-10 ounces of a standard bath bomb mix (1 part citric acid, 2 parts baking soda).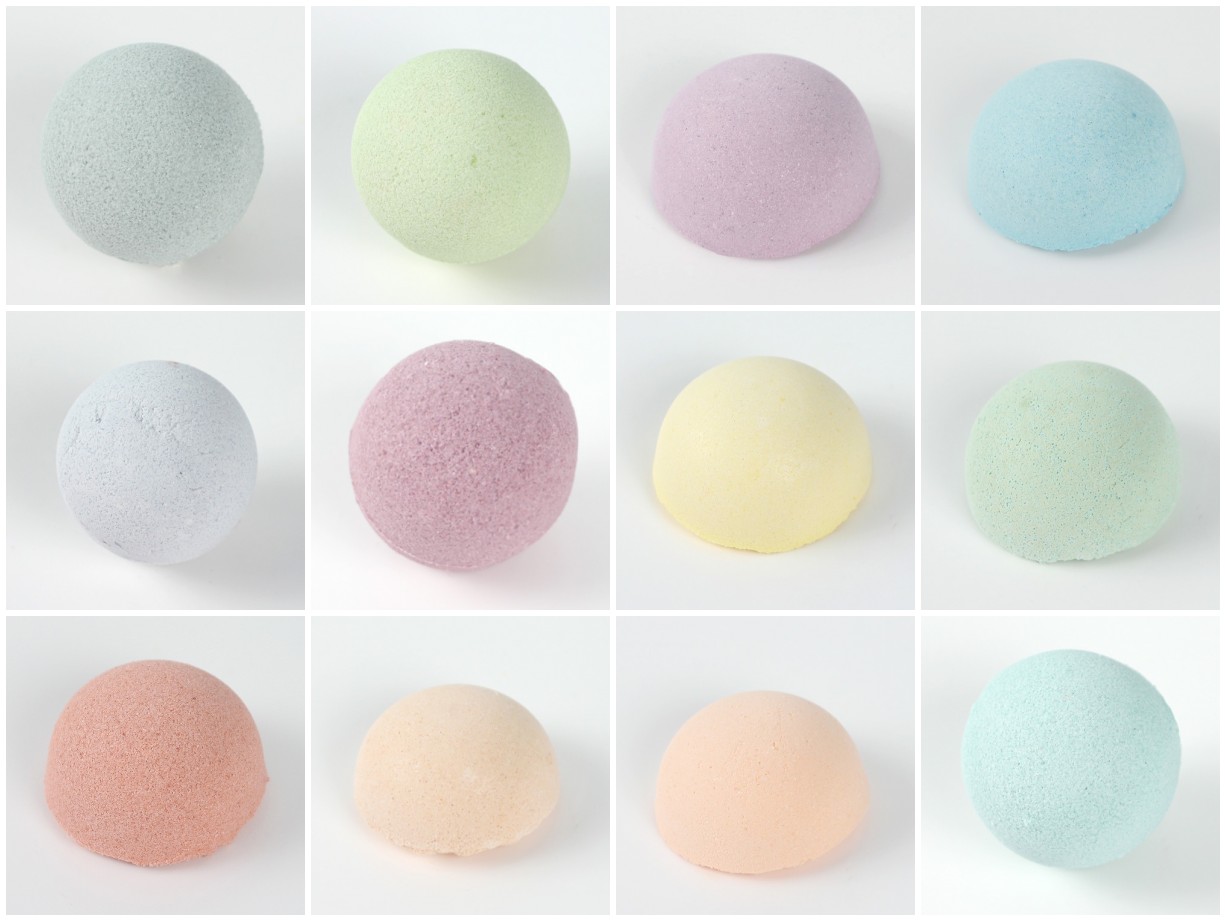 Midnight Blue– 9 drops, Key West Lime– 7 drops, Gurlie Pink – 7 drops, Cornflower Blue– 8 drops
Lilac– 10 drops, Rosy Pink– 8 drops, Daisy Yellow– 7 drops, Irish Green– 8
Adobe Brick– 8 drops, Coral Orange– 8 drops, Cantaloupe–  10 drops, Teal– 6 drops
 Do you have any other bath bomb questions? We would be happy to answer them!